Toronto Jewish Records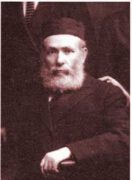 Graubart Marriage Records
Background: Rabbi Yehuda Leib Graubart (ca 1862-1937) was chief rabbi to Toronto's Polish Jews, founding director of Eitz Chaim Talmud Torah, and a leading spokesman for Orthodox Jewry during the 1920s and 1930s. He was also the recognized authority on kashrut (kosher law) and developed the first communal eruv in Toronto, enabling observant Jews to carry or move items outdoors on the Sabbath.
Born into a prominent rabbinical family in Poland, Rabbi Graubart became a noted rabbi in Staszow, and later St. Louis. He succeeded Rabbi Judah Rosenberg as leader of Toronto's Polish Jewish community in 1920.
About this database: The Graubart Marriage Records database contains details from 329 hand-written marriage records from four original marriage registers kept by Rabbi Graubart, dating from 1926 to 1936. The registers form part of the Rabbi Yehuda Leib Graubart fonds at the Ontario Jewish Archive, which kindly granted permission for them to be indexed.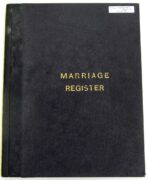 A special feature of these records is that they routinely show the towns of birth: many such towns, including Staszow, Ostrowice, Kielce, Radom, Lagow and Sandomierz, lie in the heartland of the region from which a preponderance of Toronto Polish-Jewish immigrants originated.
Instructions: To conduct a search, type in the first three or more letters of the surname of the bride or groom; a search in both boxes at once will return results for both searches simultaneously. The use of wildcards has not yet been implemented. Soundex functionality is being prepared for implementation at a later date. ♦
For further information or to view the original pages, visit the Ontario Jewish Archives website.
---
GRAUBART MARRIAGE RECORDS, 1926 to 1936
---