Hire an Expert Genealogist . . .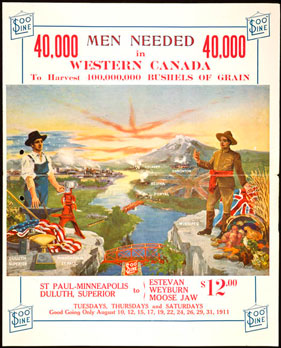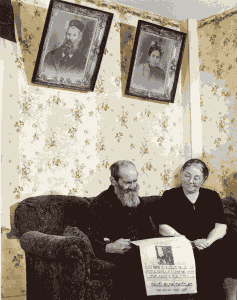 . . . to help find the records you can't, and help build your family tree.
Bill Gladstone, noted Toronto-based genealogist and author, often solves difficult genealogical puzzles and mysteries for clients. He has collected many testimonials from satisfied customers. Let him help you — whether you're just getting started or have already done some research. As a genealogist and writer, he is ready to assist you with your genealogical research and also to help you publish a complete family history with text, charts and photographs. His rates are reasonable and his service prompt.
Let Bill help you find:
available birth, marriage and death records
naturalization records
census records
estate records
passenger arrival and border crossing records
obits and other items in major newspapers
tombstones and cemetery records
Holocaust records at Yad Vashem and other repositories
Yizkor book (Holocaust Remembrance Book) searches
land & property registration records
tax assessment rolls
and more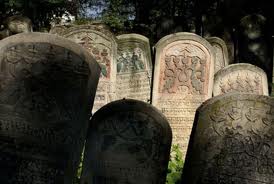 To get started, please write to Bill at bg@billgladstone.ca
Bill Gladstone is a former president of the Jewish Genealogical Society of Canada (Toronto) and book review editor of Avotaynu. His book "One Hundred Years in Canada: the Rubinoff-Naftolin Family Tree," came out in 2008 and his book, "Roots and Remembrance: Explorations in Jewish Genealogy" was published by the Ontario Genealogical Society in 2006. He has published an earlier work on his paternal grandmother's Alexander family tree, as well as "A History of the Jewish Community of London Ontario" and "A History of Beth Tzedec Congregation of Toronto" (nominated for 2016 Heritage Toronto award.) He is a frequent consultant to the PBS television show "Finding Your Roots" and has also helped research several episodes of the hit TV show "Who Do You Think You Are." He gives frequent workshops on Jewish genealogy for the Ontario Jewish Archives and private groups.
COMMENTS FROM CLIENTS:
I am deeply impressed and grateful. You seem to have produced in a matter of days what I could not do in years. And for the most part I can clearly identify the people and the events and verify that they seem to be our people. . . . Anyway, thanks so much. What you have done is magnificent. — B.J., USA (May 2019)
Thanks so much for the great work! I was pleased to receive such a clear, detailed report, and so fast. — O.L., Israel (May 2019)
This is incredible. Thank you for your amazing work. We really appreciate the extra time and effort you put in for us. Looking forward to going through it more thoroughly in the coming days. — M.P., Toronto (April 2019)
I must say I am impressed at how quickly you were able to obtain the various records and locate E–! I don't think the Court will have any doubt that we've found the correct person. — M.W., Toronto (March 2019)
Many thanks for [the] well done research. — R.G., Israel (March 2019)
Wow! I'm blown away. I need a little time to absorb all of this. I may have a brief question or two. Will let you know also if I need any additional follow up. — V.W., Toronto (Feb 2019)
This is fantastic, Bill. My family will be thrilled. — J.A., Canada (Nov. 2018)
Thank you very much for all of your help so far. You have found some amazing information about my family and ancestors.To me, it is like found treasure that cannot be valued. — S.G. (Dec 2017)
All I can say is, wow! Finding the mother and siblings of my great-grandfather is an incredible breakthrough resulting from fantastic detective work! I don't think I would have found these lines of the family on my own! Thank you very much. I am very happy to receive this new information. — S.G., USA (July 2017)
Thank you so much for your fruitful and thorough research. I'm pretty excited from your findings. — H.C., Israel (September 2015)
I received your report and needless to say, I was impressed by your findings, especially related to the roadblock that I encountered with regard to my paternal grandmother and her arrival in Canada with her children. . . . — S.W., Arizona (June 2015)
You sir are a magician. You are at least the fourth genealogist that I have hired to look primarily at this issue. I can't begin to express my appreciation. This birth certificate or at least some record of my grandfather's birth has been my holy Grail for close to a decade. Even the man himself didn't think he had a real birth certificate. I am absolutely flabbergasted at the fact that you found this and would certainly invite you to use me as a reference for any future work. I am so impressed. You've made my month! Thank you! — S.C., Sherwood Park, Alberta (May 2015)
Thanks very much for the excellent report, full of surprises. I am very glad to start putting some of the info into our family tree. — K.H., Ontario (September 2017)
If you lived closer I would hug you and send you a bunch of red roses, chocolates, champagne and perhaps a kIss !!!! This is a . . . search for my friend J. who is in remission with cancer — will be over the moon! — H.M., South Africa (February 2015)
Thank you for sending this in such a timely manner. You're right, this is great stuff! — X.T., Toronto (December 2014)
I think that you have made amazing progress and I am very appreciative of your work. I would be grateful if you would continue assisting me (to the extent that you can) with part 2. — E.S, Toronto Ontario (December 2014)
Thanks, Bill, you've done some amazing work. You've helped uncover connections to four famous rabbinical lineages: E–, L–, F–, and Y–. You helped build a treasure that I will proudly pass on to all my children. Warm regards. — M.D., Toronto Ontario (August 2014)
Thank you so much. I came home from work last night after midnight and opened the link at once. I could not stop entering the new information—a real treasure trove for me. . . . I will keep you posted of any other 'eureka' moments. — L.A., Toronto Ontario (June 2014)
Thank you Bill! These records are wonderful – we are thrilled to include these family documents in our presentation . . . . I really appreciate your helping with this project on such short notice. — H.D., New York City (May 2014)
Thanks for all your genealogy research and findings. You have done a great job in helping me find out about my family and I would be happy to recommend you any time. That you have been able to go back hundreds of years to my great-great grandparents family and sometimes even earlier has been quite amazing. Should you wish any recommendation in the future from me for your excellent work, just let me know and I will be happy to oblige. —
N.B., Brooklyn NY (April 2014)
I had great pleasure in reading your report and found it very interesting and challenging for sure. I would like to continue the search . . . thank you for what you have accomplished so far. — S. L., Toronto (March 2014)
Fantastic research . . . very exciting! — M.D., Toronto (March 2014)
I am delighted with the material you found for N.M. for her search for a birth father . . . C.L., Toronto (March 2014)
My son was down south with his grandparents for a few days and he went over the parts of your report dealing with the S–, K–, M– and B– families. They were delighted with what you found already and they are keen to have you do more. Please go ahead with research on these clans. S.A., Toronto (March 2014)
I chose Bill to do the genealogical research for a surprise book for my husband's 70th birthday. It took about a year, we began July 2011 and the book was ready for September 2012. He worked tirelessly and found much material from many disparate sources. It has made a rich and involving heirloom record for the family. It was a very fun and deeply involving project – Thank You Bill ! — K. P. Brooklyn, N.Y.
I really greatly appreciate your help all throughout this year! Your skilled work is really appreciated. I wish you and yours happy holidays and a Happy New Year! — K.J.B., Utah (December 2012)
I am very pleased with the genealogy research you have done for me. As one of my family members has commented, "This man's a real detective." You are incredible and welcome to use my name as a reference. — Rabbi N. B., Brooklyn, N.Y. (February 2013)
Thank you so much. You helped me break down one of the brick walls that I have been trying to solve for years. — J.W., Los Angeles (April 2013)
Totally delighted [with your research] . . . . Some unexpected bonuses as well. I got right into following leads [so] thank you for your good work. . . . I used your conjecture that RCJ may have snuck away to Vancouver and actually found a grave . . . . I am contacting find-a-grave to see if I can get a photo. Thanks for now, I would certainly recommend you. — R.S., Franklin, Ma. (June 2013)
Oh my, Bill…you must have amazing vision! Gee whizz . . . . there is so much to absorb and how wonderful that you have done all of this for me. I will have to take it all in; and try to absorb it all. So…I am a farmer's daughter's daughter daughter daughter. LOL! Far cry from the nobility of Barons and Baronettes! — E.K., British Columbia (January 2014)
Bill – I am absolutely thrilled with these results, thank you so so very much for all of the work you have done! This has exceeded all of my expections, truly. — M.L., Toronto (January 2014)
Well, that is quite a wonderful thing to see! Do you find that people feel changed at the moment they see these documents? Regardless of their content, the effect is to feel placed in time and space! I will send off a cheque tomorrow so you can continue to work on 'placing me in my history'. Many thanks. — B.A., Toronto (January 2014)