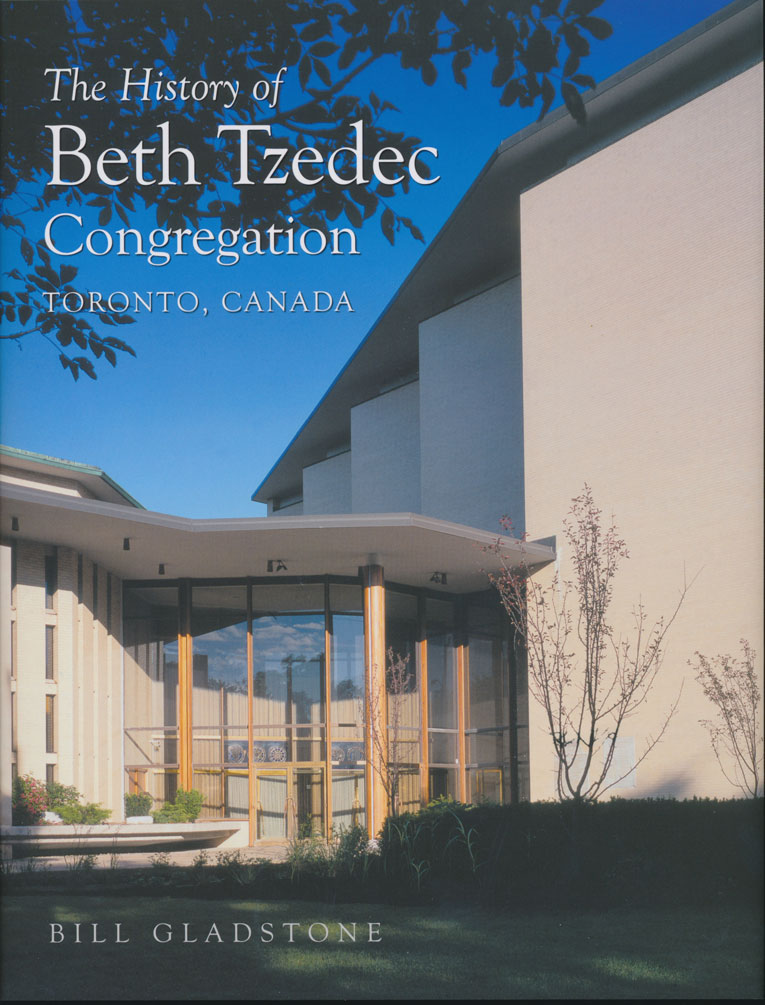 Beth Tzedec, Canada's largest Conservative congregation, had humble roots in Toronto in the 1880s, when its two main predecessors arose as tiny downtown shuls serving the wave of Yiddish-speaking immigrants from Eastern Europe and the Russian Empire.
The book tells the stories of the founding congregations — Goel Tzedec and Beth Hamidrash Hagadol — their various trials, tribulations and successes, their eventual merger and move uptown, and the history of the modern era.
Illustrated throughout with colour photographs and other material, The History of Beth Tzedec Congregation of Toronto was written by Bill Gladstone, a noted author and genealogist. It was published to mark the 60th anniversary of Beth Tzedec's historic amalgamation. Hardcover, 132 pages. Finalist for a Heritage Toronto Award, 2016.
US $25.00 plus $5 shipping