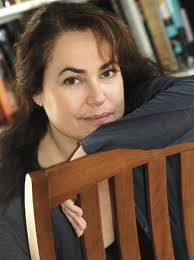 A new sub-genre of Jewish literature seems to be emerging in which the subjects move or have moved across North America in a northwesterly direction.
We saw it earlier this year in Michael Chabon's novel The Yiddish Policeman's Union, about an alternate postwar history in which a Jewish homeland is established not in Israel but in Alaska.
The literary compass again points north by northwest in Amy Bloom's intriguing second novel, Away, about a Russian immigrant to New York about 1924 who needs to get to Siberia in a hurry and sets off for Alaska with the intent of crossing the Bering Strait on foot.
Lillian Leyb, the 22-year-old Russian-Jewish protagonist, has survived a pogrom in her town of Turov and has come to New York with a broken heart, having lost her husband, parents and — she believes — little daughter Sophie.
Driven, resourceful, compliant and willing to do whatever is necessary to survive in America, Lillian soon finds work as a seamstress in the Goldfadn Theatre and becomes the mistress of Meyer Burnstein, a matinee idol of the Yiddish stage who is secretly homosexual. She also has an affair with Meyer's father and becomes pregnant.
Then her cousin Raisele arrives in New York with the earth-shattering revelation that Lillian's daughter Sophie had not been murdered after all, but was instead taken by a neighbouring Jewish family to Siberia. Determined to find her daughter, Lillian, with only $7 in her pockets, sets off on a desperate adventure-quest across North America to the edge of Alaska. As she moves across the continent by train and other means, passing through Chicago, Fargo, Spokane, Seattle, Vancouver, Prince Rupert and Dawson, she'll do anything to get geographically closer to Sophie.
"She doesn't see herself as a victim and she doesn't behave like one," author Amy Bloom told me recently during a visit to Toronto, where she read at the International Festival of Authors. "I would say that she is someone who understands that you always have a choice. It may not be a great choice, but it's always a choice."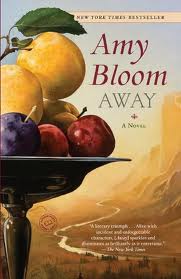 Possibly the only Jew for miles around, Lillian's quest takes her out of the big city, the usual terra cognito of Jewish immigrant fiction. It also pits her against both human society and nature; not unlike an Alaskan salmon, she battles fierce currents to reach her mythic sea.
Bloom, a psychotherapist who also teaches creative writing at Yale, readily concedes that Away is a picaresque novel and a sort of odyssey, adding that her daughter said the book was "like Ulysses, with women and Jews."
"It's a novel about becoming an American," she said. "I think it is about the reinvention of the self and coming back to life."
By the end of the book, Lillian is no longer the immigrant Jewish seamstress painted so brilliantly and in such fine detail by Bloom. The further she moves into foreign terrain, she becomes a different person, as strange and full of possibility as the landscape she passes through.
However, once she reaches Alaska, the story line seems to break down, as though Lillian, recognizing she cannot achieve her goal, dissolves into myth. Several possible endings are hinted at, as if the book's very narrative structure is likewise being deconstructed.
Away opens with much promise and some lovely poetic prose. Bloom illuminates the Jewish immigrant saga with compelling characters and immense realism and compassion; she excels at portraying the world of the Jewish immigrant in New York of the 1920s. But the latter part of the novel seems to make the first part irrelevant.
It's an open question whether Bloom's experiment in literary esthetics succeeds. I found the ending unsatisfying; I wanted a clear resolution of the story. Still, Away is an impressive achievement with a memorable heroine, even if she does fade Away at the end. ♦
© 2007