From The Canadian Jewish News, December 2, 1960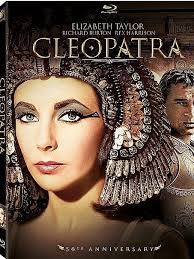 Beirut, Lebanon – The turbulent Arab world was shaken by a new controversy this week over – of all people – that "dangerous Zionist" Elizabeth Taylor.
The United Arab Republic, leader in the unrelenting Arab assault against the state of Israel, was painted as a culprit for allowing the actress to make a movie in Egypt.
The influential Lebanese daily Al Amal trumpeted:
"The proof is the UAR's welcoming in advance movie star Elizabeth Taylor and authorizing her to play the part of Cleopatra on the banks of the Nile at a time when the Central Arab League Boycott Bureau denounces her as a dangerous Zionist and wife of that other dangerous Zionist singer Eddie Fisher, and orders all Arab states to boycott her films." ◊
♦ Note: Notice how the Central Arab League Boycott Bureau conflates "Zionist" and "Jewish." The antisemitic goals of this committee are still supported today by Boycott, Divestment and Sanction (BDS) supporters in the Palestinian Territories and by such groups as the Canadian Postal Workers Union, the Canadian Union of Public Employees, York Federation of Students, Scarborough Campus Students Union, the Mennonite Church of Canada, Green Party of Canada, the Canadian Federation of Students and Quebec solidaire (source: Wikipedia).