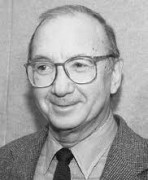 If the word "bittersweet" has often been associated with phenomenal American playwright Neil Simon, one need only read his recent memoir Rewrites (Simon & Schuster, 1997) to understand why.
In it, he shares a string of typically good-humored tales of his quick ascent up the ladder of theatrical success, from his days of writing for television in the late 1950s, through his first Broadway hit Come Blow Your Horn in 1960, to his enormously successful play The Odd Couple — the television spin-off of which has earned millions in royalties, not a penny of which he has ever seen.
Through his seemingly inexhaustible talent for fashioning likeable, wise-cracking stage characters caught in the all-too-human vice of modern urban living, Simon has earned an exalted place in the top echelons of modern playwrights. With 25 works to his credit, he has authored "more successful plays than anyone since Shakespeare," according to director Hal Prince. The list includes Barefoot In The Park, The Gingerbread Lady, Last Of The Red Hot Lovers, The Sunshine Boys, Brighton Beach Memoirs, Biloxi Blues and Lost In Yonkers, for which he won a Pulitzer prize in 1991.
Yet in the aptly-titled Rewrites, Simon acknowledges that almost none of it came easily. He describes recurrent bouts of laboring around the clock before opening night to fix some overwhelmingly intractable problem with a scene or — in the case of The Odd Couple — an entire act. "Some plays come easily," he writes, "some take time, and some feel as though you're pushing Noah's Ark, after the flood, up Mount Ararat, animals included."
Those who earn their living by writing may be reassured to learn that even a seasoned pro like Simon has sometimes faced writer's block, or at least the seeming inability to write himself out of a difficult situation.
As Walter Matthau, Art Carney and other members of the original Odd Couple cast rehearsed for its Boston tryout under the direction of Mike Nichols, it became apparent to all concerned that the third and final act wasn't working. Simon rewrote it in four days. The result was better, but not much.
Endless revisions later, the play opened: "As the curtain came down on a somewhat wobbly third act, we got a rousing reaction from that gracious and forgiving first preview audience."
Simon, who generally doesn't have much use for reviewers, credits Boston critic Elliot Norton for giving the simple advice that saved the play: "Why don't you bring back those Pigeon Sisters, who were so darned funny in the second act?"
Ultimately, The Odd Couple became the hottest ticket on Broadway, prompting Simon to ponder his extraordinary good fortune: "I had the most wonderful wife a man could want, two incredible children, the perfect dog, my health, and a sonic boom of a hit that would eventually reverberate around the world."
Simon's memoir ends with his sad description of his wife Joan's cancer and her death in the summer of 1973, an event as monumentally significant to his oeuvre as it has been to his life.
Just as he subsequently wrote Chapter Two, a play about the touchingly human perils of widowhood and remarriage, one expects that he will eventually produce a second installment of his memoirs, filled with more revealing, funny — and occasionally bittersweet — tales of a life lived at the heart of New York's theatrical demi-monde. ♦
© 1997