From the Jewish Standard, January 1937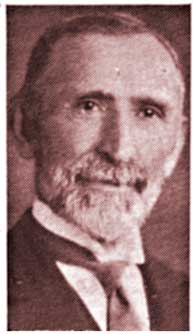 The most remarkable thing about the late Mr. Elazar (Louis) Rotenberg, who died on Thursday, December 31, 1936, was the note of aristocratic bearing which characterized all his life and helped to create the tone of quiet refinement for which his household is noted.
Throughout his fairly long life he allowed neither hardships nor prosperity to master him. He always mastered life as his principles of conduct dictated.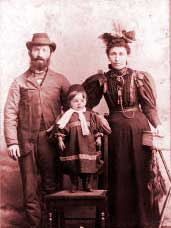 His story is a little epic in itself. He was the first Jew to come to Toronto from a small town in Poland called Ivansk. Today there are more Ivansk Jews in Toronto than there are in Ivansk. He wrote to his friends and acquaintances, he sent them steamship tickets and he befriended them in his house when they first arrived to a strange land. For many years he was the leader and the patriarch of the Ivansk Jews. They came to him with their troubles and with their joys and presented themselves on all important occasions.
It was given to him, as it has been to but a few men, to have a sense of joy and satisfaction in his children and grandchildren, as he left them for another world.
Survived by his widow, the sons Harry, Max, Meyer, Charles, Herzl and daughters Miss Meta and Mrs. Hild Myron, and several grandchildren. ♦