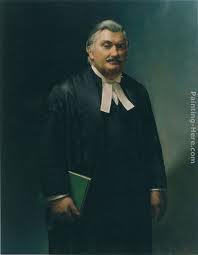 Remembered for his intellectual vigour and his great love of the law, Superior Court Justice Paul Lamek has died in Toronto at the age of 65.
Lamek studied law at Oxford and began his distinguished career as a teacher of law at the University of Pennsylvania for two years and then at Toronto's Osgoode Hall Law School from 1962 through 1967.
He spent more than three decades in private practise, first with the firm of Fraser Beatty Tucker McIntosh & Stewart and from 1989 with Genest Murray DesBrisay Lamek. As a general counsel he played key roles in many prominent legal cases, including the Grange Commission into the mysterious baby deaths at Toronto's Hospital for Sick Children in the 1980s and the Krever Commission into the tainted blood scandal in the 1990s.
He was "probably the most recognizable lawyer in the country" during the Grange Commission, said his friend and colleague, Toronto criminal lawyer Eddie Greenspan, noting that its proceedings were often televised. "He prepared his cross-examinations with great care and great skill and great dignity. He was a great cross-examiner."
Greenspan first encountered Lamek as a student at Osgoode Hall and said his professor made a tremendous impression on him. "He was a great conveyor of law to the students; he inspired us and gave us a great sense of what the rule of law was about. He was unbelievably knowledgeable. I think that much of the grounding for my respect for the law comes from a very few people, but from him in particular."
Windsor-based lawyer Harvey Strosberg, whose initial encounter with Lamek at law school also grew into a rich friendship, recalled his remarkable powers as a litigator.
"His oral submissions characteristically were short and sharp and direct and polished because he recognized that language was his most versatile and compelling tool of persuasion," Strosberg said during the eulogy he delivered at St. James Cathedral.
"He had an uncommon characteristic — he thought before he spoke. Thus, he knew precisely the message he proposed to communicate and no more and no less."
Lamek was an elected governor of the Law Society of Upper Canada and served as its treasurer for two terms, beginning in 1993. He is credited with helping to repair two of the Society's biggest problems — a "whopping" insurance deficit and "a quagmire called Legal Aid," Strosberg said.
Lamek had lost a leg to diabetes and was a familiar figure to many as he rode through downtown streets and buildings on his motorized cart. Friends say he loved sports cars, dining out and many of the finer things in life.
Gavin McKenzie, who worked with him at Genest Murray, recalled that Lamek had a "flair for the dramatic" that extended beyond the courtroom. McKenzie said that Lamek had been active in amateur theatre and had shone in the role of Lieutenant Queeg in a production of The Caine Mutiny about 1993.
To many, Lamek had also shone as a Superior Court judge, a role to which he was appointed in 1999. "Had he been a judge for another 10 years, he would have made a great mark on the judicial system, there's no doubt about it," Greenspan said.
Lamek leaves behind his wife Pamela Brickenden, son Edmond, stepdaughter Amanda Cooke, and ex-wife Anne Lamek. ♦
© 2001