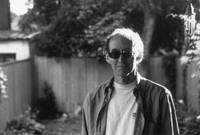 An overflow crowd of hundreds of people filled the main hall and also a secondary hall at Hart House at the University of Toronto last week for a memorial service for Toronto novelist Matt Cohen, who died December 2, 1999 of lung cancer at the age of 56.
Cohen authored some thirty books between the publication of his first novel, Korsoniloff (1969) and his last, Elizabeth and After (1999), which won the prestigious Governor General's Award for English-language fiction on November 16.
Although in deteriorating health, Cohen attended the awards ceremony in Ottawa, where he wistfully joked that he had once hoped to receive such an honor while still in possession of a full head of curly hair.
Matthew Cohen was born in Kingston, Ont. on Dec. 30, 1942 to Jewish parents who were second-generation Canadians and who "spoke unaccented English and had long ago made their psychological acts of assimilation," he said.
The grandson of a rabbi, he often utilized Jewish characters and explored Jewish themes in novels such as The Spanish Doctor (1984), Nadine (1986), Emotional Arithmetic (1990), Freud: The Paris Notebooks (1991) and The Bookseller (1993). Many of his books were translated and became bestsellers in France, the Netherlands and other countries.
Cohen once said he was thought of predominantly as a Jewish writer in Europe, but first and foremost as a Canadian writer in his own country. In a few of his books, including Elizabeth and After, he seems to tread a fine line between the two possibilities, utilizing Jewish characters on a distinctly Canadian landscape while underplaying traditional Jewish literary themes involving exile and feelings of uprootedness.
He delved far more deeply into matters of Jewish consciousness and history in The Spanish Doctor, which focuses on Jewish characters in pre-Inquisition Spain. Nadine, set in France, tells a story of Holocaust survivors; that story is continued in Emotional Arithmetic, which brings the story back to the fictitious eastern Ontario town of Salem, a common setting for Cohen's novels.
His friend, the poet Dennis Lee, described him as a dedicated father and someone with such a passion for literature that he would read long-running serialized stories to his children at bedtime. Cohen and his wife, Patsy Aldana, had a son and a daughter.
"Matt was very bright, he was just mad for ideas," Lee said. "He reinvented himself for The Spanish Doctor, a project for which he explored Jewish themes in history and the complex interplay between the old world and the new."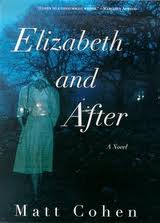 In his eulogy, Rabbi Dow Marmur said that Cohen's contribution to Canadian literature "has added much to our love of Canada and added much to our understanding of Jewish identity."
"All who knew Matt Cohen speak of his unique, engaging and often self-deprecating sense of humor so characteristic of Jews," Rabbi Marmur said. "A man who could finish two books in the few months betwen being told of his terminal illness and his death is one whose hope never abandoned him."
Rabbi Marmur also noted Cohen's dedication to his family: "Of all his creations, none were more important to him than his children and his family. They were the anchor of his life. They made it possible for him to live in serenity and to die in peace."
Cohen started the manuscript that would become Elizabeth and After in 1986 and had been ready to abandon it. Encouraged by his editor, he eventually completed it, only to see it bring him his greatest recognition in Canada with the Governor General's award.
Cohen had been shortlisted for that honor twice before, most recently for his 1996 novel, Last Seen. Ironically, that book deals with a character who loses his brother to lung cancer, just as Cohen had done in real life.
That his own death from lung cancer should follow so soon is a sad case of life imitating art. ♦
© 1999