THE TINY PUBLISHING HOUSE THAT GREW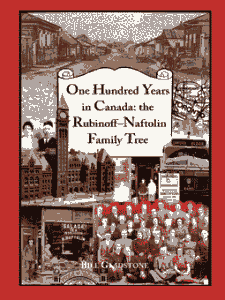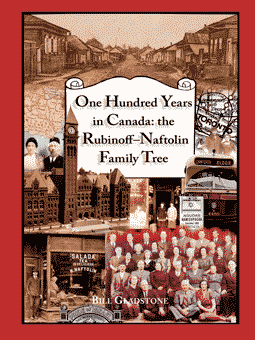 To purchase any book on this page, please click here.
Aside from my activities as a writer, journalist and genealogist, I am also a publisher. I founded Now and Then Books in 2008 because I was self-publishing my own family history — One Hundred Years in Canada: the Rubinoff-Naftolin Family Tree — and felt it needed the weight of a publishing house behind it to help it make its way in the world.
Well, the book did quite well, and I decided that I was going to keep on bringing books into the world.
MEMOIRS BY LOCAL AUTHORS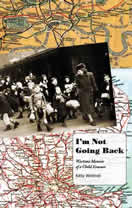 As a long-time editor and book reviewer for various publications, I am in a privileged position because I see a lot of manuscripts. I had seen one by Torontonian Kitty Wintrob that I thought was particularly fine: a lovely first-person memoir about her experiences as a school-child being evacuated from London to a foster home in the countryside at the start of World War Two.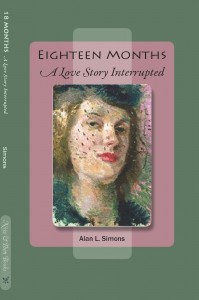 Kitty's I'm Not Going Back: Wartime Memoir of a Child Evacuee has been a popular success from the day it was published, and has launched Kitty and husband Ralph into a new career as speakers at  libraries, churches, schools and synagogues. (See Youtube video, below!) Purchase
Next into print was another memoir, Alan L. Simons' gripping Eighteen Months: A Love Story Interrupted, about his relationship with a woman with breast cancer.
MORE BOOKS ON JEWISH SUBJECTS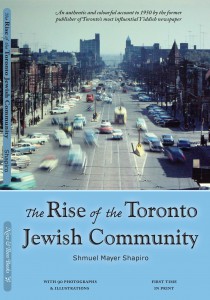 I've long been involved in Jewish genealogy and fascinated by the Jewish immigrant experience, and I wanted my book press to reflect that. I had written a history of Toronto's Beth Tzedec Congregation (due for publication in 2012) and during the course of research had discovered a fine unpublished manuscript about the early days of Toronto's Jewish community.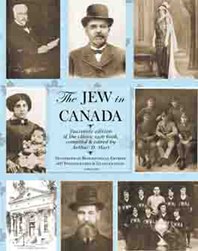 The title was The Rise of the Toronto Jewish Community and the author was S. M. Shapiro, late editor-publisher of the Yiddisher Zhurnal, Toronto's old Yiddish newspaper. It was too good to pass up and so I located Shapiro's daughter and negotiated publishing rights. The text was illustrated with some 90 period photos and illustrations. The book received a great launch as well as a great review by Cynthia Gasner in the Canadian Jewish News, and has been one of Now and Then's top performers.
I possess a rare leatherbound copy of A. D. Hart's classic work The Jew in Canada, which I have dipped into repeatedly to read its wonderful biographical capsules, synagogue histories, and discussion of communal enterprises. The book was first published in 1926 and has been long out of print. Now and Then Books brought out a slightly abridged, facsimile edition which again makes it available to all those with an interest in Canadian Jewish history.  
LONG-LOST CLASSIC OF JEWISH IMMIGRANT FICTION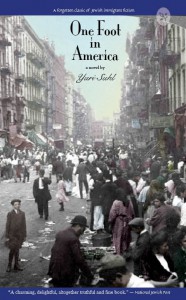 Now and Then Books expanded into fiction with the publication in 2011 of Yuri Suhl's neglected classic novel One Foot in America, which first drew good reviews in 1950, then dropped out of sight. The newly republished book received a glowing review by Toronto's Ken Sherman in Jewish Tablet Magazine in July 2011 and instantly became a star performer at Amazon.com. (Amazon also sells a Kindle version.)
The story focuses on three years in the life of Sol Kenner, who arrives in America in the 1920s, gets settled with his religious father in a Brooklyn flat, gets a job as a butcher-boy, falls in love, and learns how to become a "regular sport" and an American. Yuri Suhl is a sort of Jewish Dickens, eternally sunny and optimistic (although a realist) as he spins this charming semi-autobiographical story. Readers have been raving!
TWO MORE BY YOURS TRULY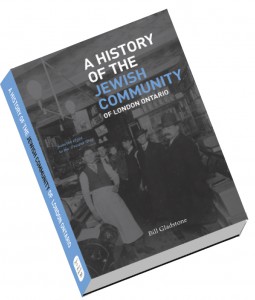 In 2011 Now and Then Books published my full-length study, A History of the Jewish Community of London Ontario: from the 1850s to the Present Day, which was commissioned by the Rubinoff Family of Toronto (formerly of London).
Now and Then Books also carries my earlier book Roots and Remembrance: Explorations in Jewish Genealogy, that the Ontario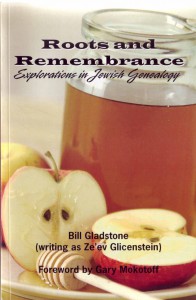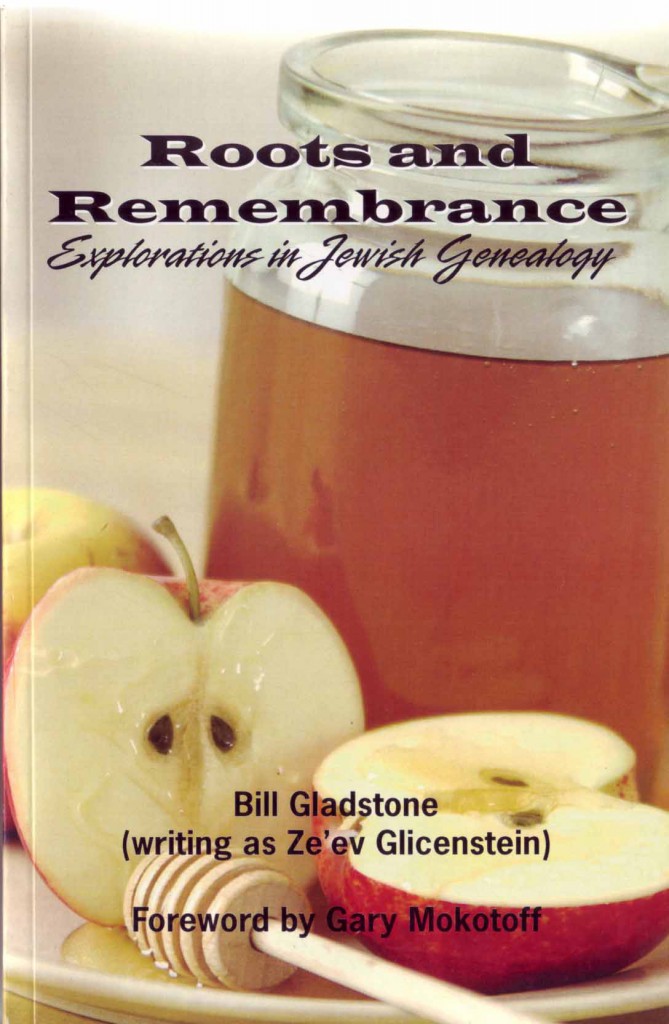 Genealogical Society published in 2006. Finally, Now and Then has also published some books for private clients.
So that's the story of Now and Then Books 'til now. Yes — we're the tiny publishing house that grew. We're still tiny . . . and still growing!
Please visit the company website at www.nowandthenbookstoronto.com for more details. Or click here to purchase any of these books.
SUBMISSIONS OF MANUSCRIPTS . . . OR COMMENTS
Please write if you feel you would like to submit a manuscript to us for consideration or editorial assessment (fee applies). We're always looking for good material!
Send us a comment to me at bg@billgladstone.ca to let us know how you have enjoyed any of our books!
KITTY WINTROB VIDEO