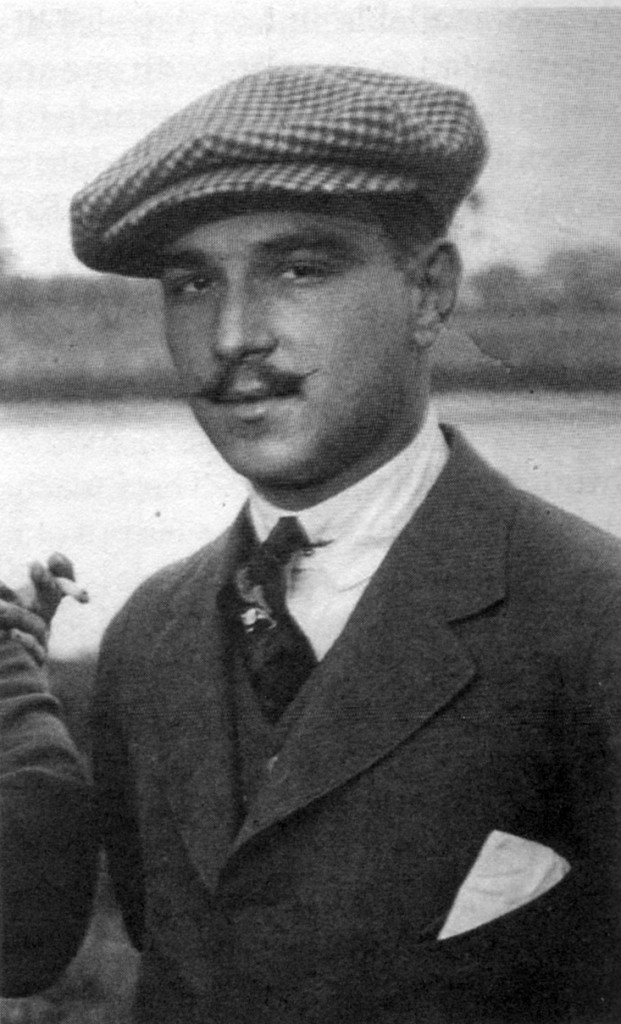 Certainly you've seen of some of the movies that he wrote — the list includes Lady for a Day (1933), It Happened One Night (1934), Mr. Deeds Goes to Town (1936), Lost Horizon (1937), You Can't Take It With You (1938) and Meet John Doe (1941) — but you may be forgiven if you don't recognize the name of screenwriter Robert Riskin.
Although Riskin (1897-1955) was in the public eye for much of his remarkable 10-year collaboration with film director Frank Capra, and also because of his marriage to actress Fay Wray, he was in many ways a sort of invisible man when it came to getting due credit for his cinematic contributions.
The most important American filmmaker of the thirties, Capra could easily have afforded to share some of the glory with Riskin, his main screenwriting partner, which would have been the fair and gentlemanly thing to do. Instead, in his later years Capra did all he could to diminish and obscure the extent of Riskin's contributions to his films.
It was Riskin, for example, who wrote the screenplay for American Madness (1932), their much-admired first joint effort, a film that was said to set the Capra style which combined social commentary and analysis of American values. But Capra later asserted that he came up with the idea for and co-wrote the screenplay, claims that film historians readily dismiss as blatantly false.
Similarly, Capra once claimed to have forgotten the name of the screenwriter of Lady for a Day. In many such incidents he practiced what his biographer, Joseph McBride, calls "a carefully cultivated amnesia." Largely as a consequence, cinematic scholars have engaged in a lively debate about the degree of Riskin's contributions to Capra's impressive ouevre.
A recent biography — In Capra's Shadow: The Life & Career of Screenwriter Robert Riskin, by Ian Scott (University of Kentucky Press) — attempts to set the record straight by giving Riskin his full and proper due.
"Unfortunately, as the years have passed and histories of Hollywood have been written, Riskin's career has been characterized in a manner that too often gives him a 'bit part' and an ad hoc status," Scott writes. "Yet his towering presence as a screenwriter of great skill and tremendous energy was legendary in film circles.
"In his heyday of the mid-thirties, emerging talents like Billy Wilder flocked to Riskin's office at Columbia Pictures, eager for tips and advice that he was only too willing to impart. His writing struck a chord with contemporary scenarists and audiences alike because he managed to capture the essence of the vernacular, the everyday asides that were part of ordinary people's conversation and that brought his narratives to life."
Scott refers to "a determined propaganda effort on Capra's part to write Riskin out of the story virtually from day one of their partnership," and suggests that the director's campaign has been largely effective until now.
Riskin was born in New York's Lower East Side in 1897 to Jewish parents who had escaped Tsarist Russia. As a young teenager he used to sneak into vaudeville playhouses and write down the many jokes and sketches he heard, utilizing Pitman shorthand. He took an early job with Heidenheim and Levy, a well-known shirtmaking company whose managers invested in films as a sideline and sent Riskin at age 17 to Florida to run a film production company. He was soon churning out one- and two-reel comedies, a pastime that continued until he enlisted in WWI.
Back in New York after the war, he and a writing partner achieved some success with Broadway plays. He honed his craft for a decade until the stock market crashed and many stages on the Great White Way fell dark; he then relocated to Hollywood. It helped that his "sense of sleek, tight dialogue was a perfect match for the emerging sound era and the need to tell stories with an economy of effort," Scott observes.
Of course, anyone who has seen Capra and Riskin's back-to-back cinematic triumphs, Lady for a Day and It Happened One Night, already knows that these are two of the most perfectly crafted films ever made. Both artists were nominated for but did not win Academy Awards for Lady for a Day. However, It Happened One Night became the first film ever to sweep all five major categories of the awards, and Oscars went to Capra for best director, Riskin for best writer, and to actors Clark Gable and Claudette Colbert and Columbia studio head Harry Cohn.
The idea for Lady for a Day came from a magazine story by Damon Runyon, who publicly thanked Riskin for the huge improvement he made to his sketchlike story. It Happened One Night was based on a magazine story by Samuel Hopkins Adams, which Riskin vastly expanded upon and improved.
Lady for a Day is one of a small number of films that I can watch repeatedly. Perhaps it is a sappy fairy-tale, but there is something magnificent in the way that major figures of New York's criminal underworld join in common purpose with the mayor, governor and police chief and their wives to help a pathetic street peddler named Apple Annie masquerade as a high-society matron long enough to insure her daughter's marriage to the son of a visiting Spanish count.
If Lady for a Day is about a person from the lower depths of society being magically elevated into its highest reaches, It Happened One Night tells the story of a would-be heiress in the top echelons of society, who, through comic misadventure, descends into the common everyday world of ordinary Americans, where she finds true love. Both tales culminate in marriage, the hallmark of every romantic comedy.
Late in his life, Capra attempted to remake Lady for a Day, but with woeful results. The new film, titled A Pocketful of Miracles, "ran 50 minutes longer than the taut, perfectly constructed Lady for a Day," Scott writes, "only fleetingly recaptured past glories and paled in comparison with its delightful predecessor." It was on that ignominious note that Capra ended his career.
Riskin's relationship with Capra served as "the camouflage hiding Riskin's monumental contribution to Hollywood," Scott writes. Thankfully, more than half a century after a great screenwriter's passing, In Capra's Shadow deservedly restores some of the lustre to his much-forgotten legend. ♦
© 2009