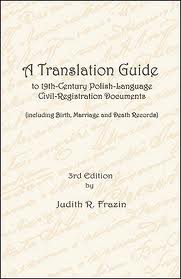 Two centuries ago, as part of a wave of reforms that swept Europe after the American and French revolutions, the locks were removed on the ghettos in which the Jews had been confined since medieval times, and the inhabitants were permitted to move freely in and out at all hours as they pleased.
Whereas previously the scattered remnants of the ancient Hebrew people had been considered a separate entity, a nation apart and distinct from whatever country they were in, from the 1780s onward the Jews were allowed to participate and mingle in the larger society around them.
The Habsburg Emperor Joseph II ("the Tolerant") issued his famous "toleranz-patent" in 1787. This was an edict requiring all Jews in his vast realm to adopt family surnames in accordance with the Christian custom. Until then, most Jews were known by Hebrew patronymics like David ben Abraham or Sarah bat Raphael, according to the ancient Jewish custom.
The reason for the law is plain. If Jews were to be naturalized and extended the limited civil rights that protected ordinary citizens, if they were to own land, pay taxes and serve in the army, some method had to be found to keep track of them. And that was difficult when many used the same patronymic names.
Many Jewish families adopted patronymics like Davidovitch, Aronoff and Rubinowitz as surnames. Others called themselves after places they had lived in: Ginzburg, Kalisher, Bialystok, Kutner, Landau, Guggenheim, Litvak, Pollock, Schweitzer. Surnames also derived from professions: Piekarz (baker), Goldschmidt (goldsmith), Schacter (kosher butcher), Skolnick (teacher), Fingerhut (tailor; the word is Polish for "thimble") as well as from animals, house signs, religious teachings and other sources.
In the early 19th century, the assimilation of the Jews into European Gentile society spread quickly from community to community, although some places chose to expel their Jews instead. The period of the early 19th century is an important one for Jewish genealogists because it marks the first time that civil records of Jewish births, circumcisions, marriages, deaths, burials and other events were kept in many localities of Europe.
Such records are often easily accessible to researchers in North America. Since 1938, the Mormon Church, whose members are required to research their roots, has been indiscriminately microfilming civil registrations from around the world and making them available to the public for a minimal fee. In the Mormon collection are thousands of reels of microfilmed Jewish records from 19th-century Germany, France, Poland, Austria, Hungary and other countries.
Several years ago, I visited the Etobicoke branch of the Mormon LDS Family History Library and ordered a microfilm of Jewish records from 1845 to 1865 from Konin, the town in Poznan, Poland, where my great-grandfather, Harris Glickstein, was born. (The name Gladstone, I learned, is an anglicization of Glickstein, which was itself an anglicization of the name Glicenstein.) I soon found a lengthy, handwritten, largely indecipherable document in which the name Glicensztayn repeatedly appeared. At first, all I knew for sure about the document was that it was dated 1846.
Aided by Judith Frazin's excellent Translation Guide to 19th-Century Polish-Language Civil Registration Documents, I determined that I had found a record of the marriage of my great-great-grandparents, Raphael and Rudesczy Glicenzstayn. The document provided a wealth of family information, including the names of the parents of both bride and groom — my great-great-great-grandparents.
Careful inspection of about a dozen other reels of microfilm from the region has yielded hundreds of documents relating to my family and allowed me to construct an elaborate family tree with dates going back as far as 1778, and inferentially to the 1750s.
My relatives from Konin were bakers, merchants, tailors, fishermen, laborers, stall-keepers, comb-makers, religious instructors. My great-great-great-grandfather, Abraham Moses Glicenstein, was a merchant; his brother, Haskel Glicenstein, was a "faktor" — apparently a powerful merchant with many business dealings and underlings, who stood above the common rabble of pedlars, hawkers, old-clothes men and tradesmen. (Higher still in the commercial hierarchy were the the mighty "Hof-Faktors" or Court-Jews who procured funds, munitions, supplies and valued services to the nobility of Europe. At the bottom of the pyramid were beggars and vagrants, the ever-present hungry and indigent masses.)
Recently, the Jewish Genealogical Society of Canada and the Ontario Genealogical Society co-sponsored a meeting featuring Chicago-area genealogist Judith Frazin, author of the above-mentioned translation guide. Numerous genealogists who have researched their 19th-century roots from Mormon-supplied records were in attendance. Using an overhead projector, Frazin walked her listeners through an 150-year-old Polish-language birth record, explaining her innovative system that makes translating a matter of minutes instead of days.
Interest in such obscure matters is growing. So is the Jewish Genealogical Society of Canada, whose membership has more than doubled (to about 130 at present writing) in the past year. Many topics of interest were to be covered in the Society's 2nd annual workshop on April 5th. In June of 1993, the Society is planning to host a much more ambitious event: the 12th international summer seminar on Jewish Genealogy, to which hundreds of Jewish genealogists from all over the world are expected. As Jewish genealogists worldwide have discovered, knowledge of your ancestry can personalize your inherent connection to Jewish history and heighten your awareness of the unity of the Jewish people. ♦
© 1992
For further information about the Jewish Genealogical Society of Canada (Toronto), please visit http://www.jgstoronto.ca