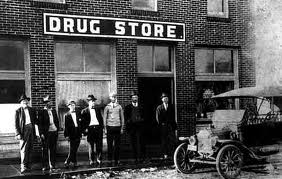 Beth Sky has the distinction of receiving an award as the only surviving graduate of the University of Toronto's pharmacy class of 1932.
The active 91-year-old former pharmacist was presented with a gold medallion of the Chancellor's Circle at a recent ceremony at the U of T's Hart House.
The following day, she received a certificate of distinction on the 70th anniversary of her graduation from the Ontario College of Pharmacy at a dinner at the Delta Chelsea Hotel.
Interviewed in her north Toronto condominium, Sky, who believes she was the first Jewish woman in Ontario to graduate in pharmacy, spoke of the many changes that have taken place in her profession.
Born in Toronto, she attended Harbord Collegiate. She says she became interested in pharmacy "when, as a child, I became impressed watching Manny Starkman, who then worked at a drug store on Dundas at Palmerston Avenue."
She recalls that she "had a very hard time finding work, because at that time, they didn't like women in pharmacy, particularly, they didn't want a Jewish person."
But the former Beth Kates didn't give up. While apprenticing at a store at 87 Yonge Street, she met a young pharmacist, Norman Sky, at a dance at Casa Loma. He invited her to complete her apprenticeship at a pharmacy that he and his brother, Jack, operated at Bloor and Clinton streets.
She accepted and the move greatly affected her future. She married Jack in 1930.
"He used to kibitz with me that it was cheaper to marry me than to pay me $4 a week."
She continued to work with her husband, who had graduated from pharmacy in 1929, at his store at Davenport Road and Uxbridge Avenue after the brothers each opened their own pharmacies.
Sky, who still drives her car, says much has changed since she graduated.
"Today, there are many women and ethnic people working as pharmacists. And pharmacists must know much more than back then – there are so many new products now."
She adds that things are less personal today. "Years ago, customers were like friends. And the small corner pharmacy is becoming obsolete."
Sky's attractive home is filled with photographs of her two daughters, Florence Pape and Linda Grossman, and their families — five grandchildren and seven great-grandchildren.
Her husband Jack died six years ago and she speaks with pain of the death of a granddaughter, Paula Lipson.
"I have lived through many things in my life," she says. "I am proud to say that my children and their children are all university graduates."
The nonagenarian says she has slowed down somewhat, "but I am enjoying my life with my children, grandchildren and great-grandchildren."
Pape, a former teacher, describes her mother as an ingenious and thrifty woman, and says her sense of humour is legendary.
A movie buff, Sky recently told her children that she would have no problem if actor Richard Gere wished to park his shoes under her bed.
"To tell you about our mother would probably take in excess of 91 years," Pape says. ♦
This article originally appeared in the Canadian Jewish News and appears here courtesy of the author. © 2002 by Cynthia Gasner.