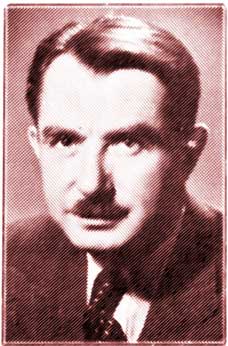 History students doing scholarly research and individuals interested in the labour movement and Jewish history in Canada can now, for the first time, study the J.B. Salsberg Papers.
The permanent collection, part of the Queen's University Archives, was opened to the general public last month.
It consists of extensive correspondence, speeches, reports, photographs, clippings, sound recordings and moving images, as well as other materials pertaining to the late labour organizer, politician, journalist and activist.
Notably, through an extensive number of taped interviews that span the decades, researchers will be able to hear Salsberg discuss his beliefs and attitudes.
The materials, which cover the period from 1913 to 1996, are located in Kathleen Ryan Hall on the Kingston campus. A description of the papers and other materials will also be available online through the Queen's Archives database and through the Canadian Archival Information Network.
Salsberg's niece, Sharyn Salsberg Ezrin, said that in 1999, the executors of Salsberg's estate granted exclusive use of the collection for two years to Gerald Tulchinsky, a Queen's history professor, and Adam Fuerstenberg, a retired Ryerson University professor. The pair are working on a biography of Salsberg, who died in 1998 at age 95.
"The family is very pleased that the scholarly and general communities alike can delve into J.B.'s rich and diverse resources for the study of Jewish life and community in Canada via the means of this collection at Queen's University," said Salsberg Ezrin.
The Queen's collection reflects not only Salsberg, but the world and times in which he lived.
Born in Lagov, Poland, Salsberg emigrated to Canada with his parents in 1913 at age 11. His career as a Labour Zionist executive, union organizer, Toronto alderman, Communist party union strategist, MPP, journalist, in-demand speaker and activist for many causes, particularly Israel and Yiddish culture, put Salsberg in the forefront of Jewish and secular life.
A longtime columnist with the Canadian Jewish News, his ongoing debates with his creation, Uncle Eliezer, brought to the community, with wit and insight, a myriad of interests and concerns.
Salsberg's optimism, joie de vivre, questioning mind and ability as a storyteller, often in Yiddish, gave colleagues at the Canadian Jewish News many enjoyable and stimulating moments. ♦
This article originally appeared in the Canadian Jewish News and appears here courtesy of the author.  © 2002 by Cynthia Gasner.