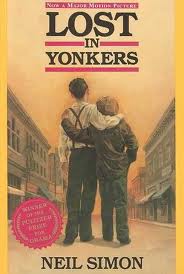 With the production of Lost In Yonkers that opened Feb. 4 at the Atlantis Theatre, director Al Waxman has delivered his third theatrical hit in as many years to the Toronto theatre-going public.
This production of Neil Simon's Tony and Pulitzer prize-winning 1990 play is solidly put together, delivering all the laughs, drama, pathos and poignancy that we expect from Simon, one of the modern theatre's most dependable names.
Veteran actor Jennifer Phipps anchors the cast with a notable portrayal of the cane-wielding Grandma, a character made of cold steel and as stolid and unyielding as a battleship. The two grandsons who come to live with her after their mother dies are equally outstanding: Noah and Benjamin Plener of Thornhill, whose absolute credibility as brothers stems from their genuine consanguinuity.
It's 1942. Eddie, the boys' father (Larry Manell), leaves them in his grandmother's care so he can make money selling scrap iron in the south to pay off his massive debts. Grandma, a German-Jewish refugee who lost a husband and two children, is tough on the boys. She's far more strict and severe than one might reasonably expect the proprietor of a candy shop to be. (The shop is located beneath her walk-up apartment in Yonkers, New York.)
Bella (Maria Ricossa) is 35 and unmarried; she still lives with her mother. Childish, dimwitted and as warm as her mother is cold, she dreams of marrying and having babies to hug as she was never hugged herself. Her mother resents even her simple pleasures like going to the movies.
Then there's Louie (Robert Smith), a henchman who occasionally must hide out at his mother's apartment. The boys are so unhappy, they want their Uncle Louie to take them with him on the lam and induct them into his shadowy profession. It's to his credit that he refuses.
Even Gert (Tannis Burnett), the boys' aunt who drops by in Act II, has not escaped her childhood without flaws: in her mother's presence, she has a chronic breathing problem that causes her to finish sentences while sucking in air.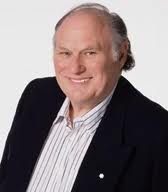 With his trademark wit and economy, Simon shows us the hidden love in this emotionally crippled family and makes us see that they are really not so very different from ourselves. "You want to hear what my truth is?" Grandma declares near the end. "Whatever it is you get good in life, you also lose something."
What makes this a good and relevant play? In part, it's our instant sympathy for these imperfect, vulnerable characters, struggling for love in a world that seems to want to deny it to them. The playwright understands the troubled modern psyche. In showing us an obscure corner of Yonkers, he is holding up a mirror to our own lives, showing us that we may not be so lost as we think.
All aspects of this production please but one. Situated at Ontario Place, the year-old Atlantis Theatre seems a jagged, ill-considered theatrical space. Hard to get to, hard to feel comfortable in, it is a small theatre without intimacy.
Fortunately, Phipps, the Plener brothers and the rest of this tight cast — aided by two wizards named Simon and Waxman — quickly manage to overcome this difficulty. The result is a highly satisfying, at times even delightful, theatrical experience. ♦
© 2002