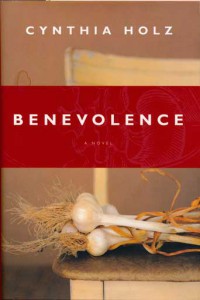 Bernard Wasserman and Renata Moon, the central characters in Benevolence, are a middle-aged, childless couple straining to regain their former closeness even as they struggle with barriers that separate them from their clients in their professional lives, he as a doctor who assesses patients involved in organ transplants, she as a psychotherapist who helps patients desensitive their phobias and traumas.
The action is minimal in this novel of emotions, and shifts episodically from Bernard to Renata together to each of them in their professional lives, and to Bernard's mother, Molly, a widow who is also striving for emotional closeness in an otherwise cold and sterile world.
Bernard assesses a patient named Arthur who wants to give a kidney to a neighbour: he probes whether Arthur has an ulterior reason for his benevolence. Meanwhile, Renata assists Stella, a woman who has lost her husband in a train wreck and who then discovers she is pregnant. Although professional ethics prohibit it, both Bernard and Renata manage to get close to their patients, although they can't seem to do so with each other.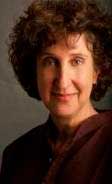 A secret about paternity hovers over these characters and threatens to break open when Molly invites an old male acquaintance, Saul, to rent a room in her home. Saul, and not Molly's deceased husband, is actually Bernard's father. There is no outward moment of revelation, but the seed of truth is definitely planted in Bernard's head.
Holz masterfully integrates the external and inward lives of her characters by showing us what they say and do while revealing their thoughts and adding details of their pasts. In a few spots the prose seems as good as anything by Ann Tyler or Anita Brookner, even if the main theme might cause the reader to ponder. Holz's previous novels include Semi-Detached and A Good Man. ♦