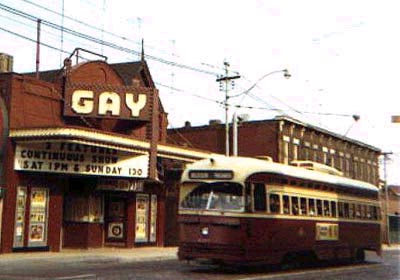 For 100 years, Ruth (Rivka) Unger lived her life as many women of her generation did.
She came to Canada early in the century, worked in a factory on a sewing machine, married, had children and coped with the tragedies mat life meted out.
At her 100th birthday party, surrounded by family and friends, Unger was feted as a woman of outstanding strength and courage. She is known for her joie de vivre and her love of life and people.
With amazing clarity for every detail, the centenarian recalled her life at an interview at Forest Hill Place, where she has lived for three years.
"She is my hero," says Unger's niece, Joan Kirsh. "She's endured much sadness in her life, and yet she still experiences great joy in little everyday things, like a tiny new shoot on a plant or a smile on a baby's face."
Ruth Krakauer was born in Klimintov, Poland on May 20, 1907. At 21, she was brought to Toronto by her fathers brother, Louis Krakauer, and she lived on Henry Street with her aunts and uncles.
"I went to work at Line Shirts," recalls Unger. "I made collars and sewed them into the shirts."
Six weeks after arriving in Canada, she met Morris Unger, who had come from Stashov, Poland. Two years later, they married and moved into two rooms on Robert Street. Morris worked as a driver for a laundry company. They had two daughters, Anne and Bernice.
When World War II ended, Ruth found out that her mother had died of a natural cause, but her younger sister and father, along with many other members of her family, had perished in the Holocaust.
While raising her family, she helped her husband, who owned a shvitz (steambath) at Spadina Avenue and Nassau Street and later a movie house called The Gay at Parliament and Dundas streets.
Speaking of the sadness in her life, she noted that her husband died in 1991, the same day her brother died. One of her daughters, Bernice (Bunny) Friedman, died of cancer and her other daughter, Anne Chapman, has Parkinson's disease.
But despite the sadness in her life, Rum is known for her glowing smile and her positive outlook. A physical fitness buff, she continues to take an exercise class each morning and says that she goes down to the gym to work out in the afternoon.
"I love to walk. I walk every day but I don't have as much strength as I had last year," she jests, "but I am OK. I use a walker when I go outside and I still go shopping."
When asked what were the most important events in her life, she replied, "Firstly, all my family — children, grandchildren and great-grandchildren — when Israel became an independent state in 1948, and the end of the Second World War."
Kirsh says, "I was always impressed with Auntie Rivka's ability to cook, bake, sew, knit, crochet, garden, and she did everything so well.
"She really blew me away one day many years ago when we were driving in her car and the muffler fell off. Undeterred, there was Auntie Rivka, under the car, refastening the muffler with bits of string and a nylon stocking. And off we went.
"Resourceful and self-reliant, finding practical ways to fix, adjust and improve things around her — she finds a use for everything."
The secret to Unger's bright outlook on life, despite so many losses, is her ability to be satisfied with everything. "If it's not 100 per cent," Unger says, "I say it will be better the next time. And I was lucky that I never felt jealous of what anyone else had.
"I never really had time to feel sorry for myself because it was never important to me what someone else had. I was grateful and satisfied with what I had." ♦
This article first appeared in the Canadian Jewish News and appears here courtesy of the author. © 2007 by Cynthia Gasner.