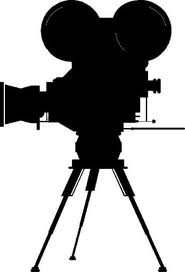 Sitting in the study of his Forest Hill home, Len Blum hands the visitor a paperback copy of Howard Stern's scatalogical memoir Private Parts, whose cover bears the promise, "Soon To Be A Major Motion Picture." Then Blum — the 45-year-old, award-winning screenwriter who commutes regularly between Toronto and New York — admits that he's been working for the past 17 months on bringing Stern's Private Parts to the big screen. Currently filming in New York, the Paramount production is due in theatres next February (1997).
"I was very skeptical at first about taking on this project, because I didn't 'get' Howard Stern, I thought he was obnoxious," Blum admits. But after film producer Ivan Reitman invited him to visit Stern and sit in on his radio show over two days in New York, Blum's opinion of the controversial X-rated show-biz personality became, well, less stern.
"On the flight home I asked myself, 'Should I do this?' And I realized I had laughed harder in the last two days than I had in the past 20 years."
But Blum also recognized that Reitman, a Canadian-born Hollywood producer with a Midas touch, had rarely, if ever, steered him wrong. It was Reitman, after all, who'd encouraged Blum and his friend Dan Goldberg to write the comedy script about summer camp that later became the smash hit Meatballs.
For 15 years until then, Blum had been a "mediocre rock 'n' roll musician with no particular success." He shows the visitor the Genie he won for Meatballs in1980, along with a row of framed posters of other films he's scripted or co-scripted since then. They include Stripes, Feds and Beethoven's 2nd, all of which carried Reitman's weighty imprimatur as producer.
"After years of my relations asking me when I planned to get a real job and looking at me as though I was a bum, suddenly those same relatives were looking at me as if I was a genius because I'd written a hit movie," Blum says. "To become a successful writer in an area I hadn't even chosen was quite a shock for me. But I now realize that I'm much better at being a screenwriter than at being a musician."
Admitting to a facility for gags, Blum says his art also involves an ability to relate to deeper themes such as family unity and the triumph of the disadvantaged. "I'm more likely to do good work when I'm working with themes that I have some deeper connection with," he says. "I have to find ways to connect myself personally with my characters. It's not casual or technical with me, since everything I write changes me quite a bit."
Part of the values he brings to the screen include Jewish values and a natural affinity for the underdog, Blum says; his father, the late Sidney Blum, worked as a human-rights activist and his mother, Mary Blum-Devor, is a psychologist and ardent Zionist who divides her time equally between Canada and Israel.
Blum says it makes sense that he should have found success in writing rather than music, since there have been "generations of scholars and writers" in his family, a tradition that persists to the present day. His brother, Reuven Blum, is a hasidic rabbi in Jerusalem and his wife, Heather Munroe-Blum, is president of Research and International Relations for the University of Toronto.
Even when it isn't apparent on the screen, Blum says he is always crafting his films as a Jew, and that to do otherwise would be impossible. "My father enlisted in the US Army to fight Hitler at the age of 17, and came out at the end of WWII missing a foot and with a Purple Heart. He devoted the rest of his life to being a human rights organizer.
"As I work, I'm conscious on a daily basis of what he would think of my work. He enlisted to fight Hitler as a Jew; in the same way, I write as a Jew."
Blum's 11-year-old daughter Sydney adored Beethoven's 2nd, but her father seems unsure whether she'll be ready to see his current project when it reaches the big screen. "She'll be 11-1/2 when the Howard Stern movie opens," he says, looking dubious. "I don't know. I'll have to see how mature she is at that point." ♦
© 1996