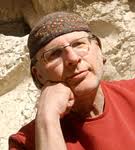 Toronto filmmaker Simcha Jacobovici, in conjunction with Ontario-born film producer James ("Titanic") Cameron, has produced a slick new two-hour television documentary about the Biblical Exodus that has more offbeat theories than The Da Vinci Code and more wizardry than anything you've ever seen in Harry Potter.
The Exodus Decoded, which is scheduled for viewing on the Discovery Channel on April 16 at 8 p.m., would probably make international headlines if even one of its many sensational claims could be certified as scientific fact.
Emmy-award-winning Jacobovici, whose productions have included Deadly Currents (1991), Hollywoodism: Jews, Movies & the American Dream (1997) and Quest for the Lost Tribes (1999), enacts his favourite on-screen persona as a filmmaker-detective-archaeologist on a mystery quest — a sort of reconstituted Indiana Jones from Raiders of the Lost Ark.
Seeking physical traces of the biblical Exodus narrative is a difficult task, of course, mainly because the trail has grown rather cold after 3,500 years. But imagine Jacobivici and crew going where so many others have gone before and claiming to score astonishing discoveries at almost every turn.
He manages to turn up the mummified remains of the hard-hearted Pharoah of the Exodus; a hieroglyphic inscription telling the story from the Egyptian point of view; a signet ring once worn by the biblical Joseph; and for the glittering finale, a 3,500-year-old golden image of the lost ark. It's great theatre, if not great science.
"Until now, most experts have contended that there is not a single archaeological artifact supporting the story of the Exodus," Jacobovici said. "The truth is, that authenticated archaeological artifacts have been gathering dust in the basements of various museums around the world.
"What we were able to do was juxtapose the Biblical tradition with the Egyptian dynastic list and geological evidence to come up with a new date for the Exodus and a new Pharoah. Once we established that, the archaeological heavens opened up."
The Exodus Decoded also shows us where the true Mount Sinai has been all these years and hypothesizes that the ten plagues and the parting of the Red Sea were the result of natural calamities following a massive volcanic eruption on the Mediterranean island of Santorini.
The usual talking heads, so common in old-fashioned documentaries, have been banned from this film. Instead the storyline progresses through a multitude of marvelous high-tech computer simulations that seem to offer a three-dimensional representation of cyberspace. "Visually, it's 'The Matrix' meets Biblical archaeology," Cameron jokes.
Three years in the making, the 90-minute documentary (two hours including commercials) is very well made, with many outstanding special effects along with its smoke and mirrors. If you have an interest in the subject, it's certainly guaranteed to challenge your assumptions and get you thinking.
Jacobovici, whose company is called Associated Producers, has signed a deal with St. Martin's Press in the United States and Key Porter in Canada to present his "groundbreaking discoveries" as a book. ♦
© 2006