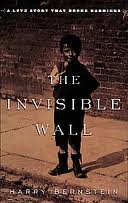 Harry Bernstein was 96 years old when his memoir, "The Invisible Wall: A Love Story That Broke Barriers," was published to great critical acclaim two years ago. Last year he followed up his success with a second memoir, "The Dream," which similarly has attracted much favourable attention and legions of readers. This year, at 98, he is hard at work on a third book. "I may never make it, but I'll do what I have always done. I will try," he has said.
Remembered from his childhood, the period that Bernstein writes of in "The Invisible Wall" seems so remote to most of us as to be historical, yet his heart-wrenching prose brings it back to vivid life. He was a boy of four at the opening of the story, which is set in the pre-WWI era, and he is about 11 at its conclusion, just before the family was to immigrate to America.
He was the youngest of five children (a sixth is born during the story) in a working-class family in a small mill town near Manchester, England. All the town's Jews live on one side of a small cobbled street, and Gentile families occupy all the houses on the other side. Between them is an invisible wall that regulates their relations and keeps them from getting too friendly with each other, being invited into each others' homes, or — except in rare circumstances — marrying into each others' families.
In dramatically spare prose, Bernstein paints a grimly realistic portrait of his impoverished family, headed by an anti-social drunkard father and a hard-working, heroically suffering mother. He recounts many adult conversations he heard as a young boy and expertly sketches the neighbourhood's leading personalities and landmarks such as schools, pubs, grocery stores and parks.
As young children, he and his brothers and sisters walked to school together to lessen the likelihood of becoming prey for bullies. Antisemitic incidents occur with regrettable frequency in the town and provide an ominous undertone to the story. Once, one of his older brothers is granted an interview for a job at a newspaper, then is kept waiting for more than an hour only to be told that no newspaper would ever hire him because he was a Jew.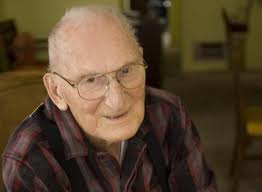 "I'm doing you a favor telling you this," the man told him. "I'm going to save you a lot of time and trouble writing letters. We're a humanitarian country. We gave you people refuge when no other country would have you. But don't take advantage of it and start pushing yourselves into places where you aren't wanted. Stick to where you belong, in the tailoring shops and pawnshops and the markets. Remember that and you'll be all right."
There are two ill-fated love stories in the book and 'arry, as our boy-narrator is usually called, plays a role in each. In the first, he carries notes in milk bottles from a young lady on his side of the street to her Gentile beau on the other side, each time receiving a penny for him to spend on candy. When the young lady's parents discover her secret affair, they ship her to Australia. Eventually her boyfriend joins the army, returns from the war horribly disfigured, and comes to a tragic end, right in front of Harry's eyes.
The second illicit love story occurs much closer to home. When Harry's older sister Lily falls in love with a promising young man named Arthur, the pair take great pains to hide their relationship by meeting in secret. Harry discovers them in the midst of a tryst in the park, and is sworn to secrecy. But he senses that trouble lies ahead, since his parents have expressly forbidden such relations.
To make matters worse, Lily has rejected the interest shown by the town's young rabbi, a match that would have made her mother proud. When the truth emerges, mother and daughter are torn apart. The author's treatment of these characters is so sensitive and sympathetic that each twist or revelation in the domestic drama tears at the reader's heart as it climbs to its crescendo of sadness.
Some readers may see in Bernstein's stark depiction of Jewish life in a provincial English town a reflection of "Magnolia Street," Louis Golding's 1932 novel of Jewish life in Manchester. That tale also presented a street divided down the middle with the Jews on one side and the Gentiles on the other. The bestselling book was later made into a play as well as a motion picture, Magnolia Street Story.
A more current comparison seems equally apt: "The Invisible Wall" seems to bear strong affinities with "Angela's Ashes," Frank McCourt's Pulitzer-prize-winning memoir of a decade ago. Both feature gray skies, a gritty town, grinding poverty, a useless alcoholic father and a desperate mother whose situation ranges from grim to pathetic. McCourt, whose childhood memoir was set in Limerick, Ireland during the Depression, followed up that first book with "Tis," a memoir of the family's subsequent experiences in the supposed golden land of America.
Likewise, Bernstein has given us "The Dream," an account of the family's arrival and early years in America. He is 12 years old when an anonymous benefactor sends the family steamship tickets to make the fabled crossing. In Chicago, where the family is met by relatives, the now-teenaged narrator recounts his fascination with modern city life: the skyscrapers, cars and open vistas of Lake Michigan.
Although his happiness is curtailed by an involvement with the Chicago mob and by the lean and mean years of the Thirties, a singular high point for Bernstein was his own love relationship with Ruby, the woman who would become his wife. He became a journalist and script reader for a movie studio, and remained happily married for 67 years, until Ruby's death in 2002.
"What saved me in those terrible days without her was my writing," he explained in an Afterword to "The Imaginary Wall." "I turned to it in desperation, seeking something that would take my mind off my loss. And it worked. I found in writing, a therapy that was soothing for the grief that I felt, and I chose a subject that was as far away from the present as I could possibly go: my childhood in England, and that little cobbled street that was divided into two parts, one Christian, one Jewish, and the people on both sides that I remembered so well."
Like "Angela's Ashes," "The Imaginary Wall" will probably make a wonderful movie in the hands of the right producer and director. Hopefully, Bernstein will be allowed to keep writing and to enjoy the fruits of his labours for some years to come. ♦
Postscript: Harry Berstein died in 2011. 
© 2009