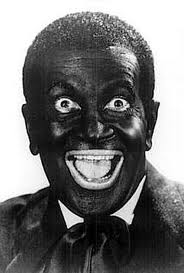 What was it like to see Jewish show business legend Al Jolson at his best in front of an adoring public? A high-budget musical profile of Jolson, now on stage at the historic Victoria Palace Theatre in London's West End, seemingly rekindles that quintessential and electrifying spark that this most famous cantor's son was able to generate between himself and his audiences.
Jolson: The Musical succeeds largely because of the substantial talents of its lead, British actor Brian Conley, whose dynamic stage presence and distinctive singing voice are at once plausible and pleasing. The man born as Asa Yoelson in Srednik, Lithuania, about 1885 is well known even today, thanks to the legacy of film and recorded music that he left behind after his death in 1950. Conley's rousing portrayal has an authenticity that easily persuades us to suspend our disbelief. Sally Ann Triplett is also appealing as Jolson's wife, entertainer Ruby Keeler.
This is a glossy, polished production, complete with the quickly moveable sets, intricate staging and large cast that seem requisite elements of modern commercial productions. In the Radio City
Music Hall sequence that is the grand finale, an orchestra is actually lowered onto the stage from above, section by section. Fortunately, most of the special effects add to the bedazzlement. Also fortunately, writers Francis Essex and Rob Bettinson have provided a sufficiently strong plot line upon which to peg the 32 — count 'em, 32! — musical numbers. Rock-a-Bye Your Baby, Swanee, You Made Me Love You, April Showers and Sonny Boy are only some of the immortal favourites performed.
Jolson is depicted realistically as a gifted but highly egotistical performer, who, as his agent Louis Epstein (John Bennett) generously puts it, was not the easiest man to get along with. Unlike the two movie biographies starring lip-synching imitator Larry Parks, this version of the Jolson story reveals that his mother died when he was a boy of eight, and that all of his determination and drive and wilful stepping on other people's toes was in response to her heart-rending deathbed wish that he make a success of himself.
Although musically progressive, Jolson, like many Jewish entertainers, was fundamentally a romanticist with a strong bent for nostalgia. "It's my Mammy I'm talking about, nobody else's!" he shouts in the final number, My Mammy, unabashedly and soppily sentimental as he tugs on the collective heartstrings of the audience, who are by this time singing, clapping, jumping to their feet and dabbing tears from their eyes. Jolson: The Musical,directed by Stephen Waley-Cohen, at the Victona Palace Theatre, London. ♦
* * *
Eighty years after he became a Broadway sensation, the name Al Jolson can still fill a theatre and the music he immortalized can still tug at the proverbial heartstrings of contemporary audiences.
Impresarios Ed and David Mirvish proved this beyond a doubt last week when the lavish musical Jolson opened at their Royal Alex Theatre in Toronto, giving highly appreciative theatregoers the illusion of seeing the real Al Jolson at his best in front of an adoring public.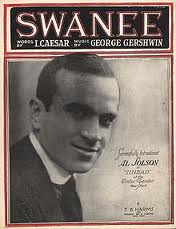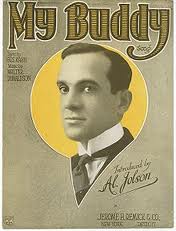 Reprising the award-winning role he originated on the London stage, British actor Brian Conley looks and sounds like the genuine article. He's also able to kindle that magical spark between performer and audience that Jolson was famous for.
The show's two acts, set in the New York of the 1920s and 1940s, move quickly from one milestone to another in Jollie's celebrated career: his first breakthrough one-man show, his role in the first cinematic talking picture, his stint as an army performer, his work on the soundtrack for the movie The Jolson Story, his dazzling farewell performance at Radio City Music Hall.
The music may be orchestrally lush and romantic but writers Francis Essex and Rob Bettinson do not romanticize when it comes to Jollie's character. He is realistically depicted as a uniquely gifted performer with an ego the size of the Empire State Building, indeed all of Manhattan.
Not only does he trample indifferently upon the careers and feelings of aspiring performers and songwriters around him, he alienates even his wife Ruby Keeler (the wonderful Sally Ann Triplett) and his agent Louis Epstein (the equally wonderful John Bennett). As the latter generously remarks, Al Jolson was not the easiest man to get along with.
The character becomes sympathetic, even understandable, when we learn that his mother died when he was a boy, having whispered a dying wish to him that he make something of himself.
The grand finale features trademark tunes like Swanee, Baby Face, Sonny Boy and Give My Regards to Broadway, each one a showstopper. But the audience is so primed for My Mammy that when Jolson finally delivers it on one knee — "It's my Mammy I'm talkin' about, no one else's!" — people are dabbing tears from their eyes.
The Royal Alex production is no less fine than the production I saw last year in London, where the show originated. The only difference seems to be that the musical won the 1996 Olivier Award for Best Musical in the interval. ♦
© 1998