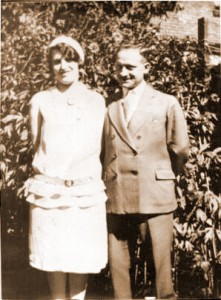 Lillian Gollom, a volunteer at the old Mount Sinai Hospital on Yorkville Avenue, died recently (2000) at age 97, on the same date as her late husband, Nathan died, 19 years ago.
A member of The Sinais, the volunteers at the old hospital, she carried patients up and down stairs.
When the new hospital was built on University Avenue, she was active in the Sinais Service group, which raised money for cancer research.
She was well known in her later years as a tour guide at Baycrest Terrace where Israeli diplomats and community officials were participants in her groups.
A resident of Baycrest Terrace since 1990, Gollom was assistant to the late Dr. Joseph Gollom, ear, nose and throat specialist, and met many celebrities who were treated by him.
Surviving are a son, Mervin, a retired pharmacist, a daughter, Kaylee Miller, wife of Dr. Marvin Miller, six grandchildren and nine great-grandchildren. ♦
This article first appeared in the Canadian Jewish News on Dec 7, 2000, and appears here courtesy of the author's family. © 2012 by the family of the late Ben Rose.
* * *
Lillian Gollom was active in Agudas Hamishpocha family society
From One Hundred Years in Canada: The Rubinoff-Naftolin Family Tree, by Bill Gladstone (© 2008)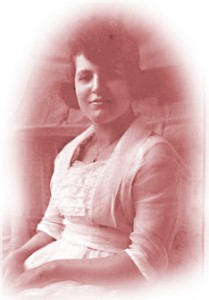 The third Sloven child, Lillian (Libe), married Nathan Gollom in 1924. Nat was a printer from a large Anglo-Jewish family; his father, David, had been a founder of the Hebrew Men of England synagogue. Born in London in 1897, Nat had served in WWI; his attestation papers indicate that his family was living at 57 Grange in 1917.
Like her siblings, Lil left school at a young age to begin working to help support the family; at age 13, she began working for the Weston Biscuit Company, making soda crackers on the assembly line. But after noticing a male supervisor take advantage of a female co-worker, she told her father, who insisted that she find a better job.
She enrolled in a three-month course in typing and shorthand, but left after two months to seek employment. "She could type like the wind," daughter Kaylee recalled. "Thoroughly modern" Lil's long office career culminated with a position as executive assistant at Standard Brands, the company that makes Magic Baking Powder. She was also a long-time volunteer at the old Mount Sinai Hospital on Yorkville Avenue and was a president of the Sinais, a volunteer group that raised funds for the hospital. The Agudas Hamispoche's Women's Auxiliary, of which she was secretary, had its first formative meeting in her kitchen. ♦