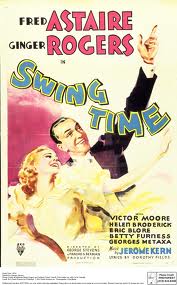 "There may be trouble ahead," begins Irving Berlin's famed 1936 song, Let's Face the Music and Dance, and if you are a fan of the classic American songbook and singers, you can easily hear Fred Astaire singing that line in your head.
The song is remarkable, according to author David Lehman, because it puts all the usual cliches about moonlight and romance in a new and ominous light. After the "fiddlers have fled," there'll be "teardrops to shed" and we'll have to pay the bill. Berlin was alluding, of course, to all the trouble breaking in Germany, Spain, Italy and the rest of Europe, even as he urged Americans to face the music and dance. "That double meaning is a grand example of Berlin's wizardry: he doesn't avoid cliches, he embraces them and gives them new life," Lehman comments.
There are many such sparkling insights in Lehman's A Fine Romance: Jewish Songwriters, American Songs, newly published by Nextbook Schocken Press of New York. Lehman writes with immense knowledge about the great Jewish composers of the legendary "American songbook" including such geniuses as Irving Berlin, Harold Arlen, Jerome Kern, Oscar Hammerstein, Dorothy Fields, Sammy Cahn, and George and Ira Gershwin. Cole Porter, who once said he tried to "write Jewish tunes," is also included, as are a host of performers from Al Jolson to Frank Sinatra, Ethel Merman to Judy Garland to Barbra Streisand.
Lehman has such intimate knowledge of his subject matter that he has taken to writing fantastically about some of these figures, calling them his uncles, and describing others as they appeared to him in dreams and imaginary conversations. Yet despite such dubious devices and the maddeningly rambling prose style, A Fine Romance offers enough biographical and historical context to make the reading experience worthwhile — even irresistible for fans of American popular music in the half-century after Berlin scored a colossal hit with Alexander's Ragtime Band in 1911. (Once, when asked to describe Irving Berlin's place in American music, Jerome Kern observed: "Irving Berlin has no 'place' in American music. Irving Berlin is American music.")
Lehman provides plenty of fresh evidence of the influence of the synagogue on American popular music. For example, consider the George Gershwin song It Ain't Necessarily So from the famed Porgy and Bess opera. Lehman was certain he had heard the musical phrase for the words "it ain't necessarily so" somewhere before: then he remembered where it had been. "It was at the bima on Shabbos, when a congregant is summoned to recite a blessing over the Torah," he writes. "Borchu es adoshem hamvorach. Hear it?"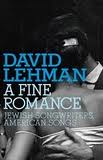 There are also suggestions that the phrase "morning time and evenin' time" from Gershwin's Bess You Is My Woman Now came from the Ma Nishtanah, the four questions of the Passover seder. And the characteristic mingling of minor-note intonations into melodies constructed of sweet major chords is regarded as a typically Jewish innovation, again reminding listeners of a pleasant love ballad that "there may be trouble ahead."
Harold Arlen's father was a cantor in Buffalo who often sang the Shabbos prayers to his son's melodies. "According to accounts I have read, the songs he favored for Sabbath services included 'Over the Rainbow' and 'Come Rain or Come Shine,'" Lehman writes. "I sometimes wonder if, when dancing with the Torah — or perhaps on Purim — he ever chanted to the tune of 'Ding Dong the Witch is Dead.'"
Lehman's idiosyncratic prose notwithstanding, A Fine Romance should make an enjoyable diversion for anyone who carries many of these tunes in his or her head — or i-pod. ♦
© 2009