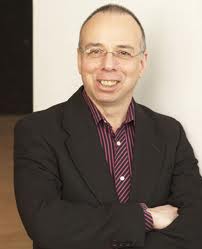 Michael Wex, the Toronto writer, raconteur and Yiddishist whose previous non-fiction book Born to Kvetch climbed to the top of the bestseller lists, now presents us with an equally learned and funny manual about how to be a human being — humane, considerate, and wise enough to do the right thing.
How to Be a Mentsh (& Not a Shmuck) is an engaging, witty and wide-ranging discussion of morals infused by an assortment of Talmudic and other material from Jewish as well as popular sources. The discussion begins with extended explanations on the linguistic derivation and meaning of both nouns in the title, which, like many Yiddish terms, have crept into the English language by osmosis.
Wex, a knight errant with a great arsenal of wisdom and knowledge at his disposal, slays his dragons with a variety of weapons. One moment he's quoting Abarbanel or Rashi, the next he's referring to the Rolling Stones song Long Black Veil or discussing Miss Kubelik, C.C. Baxter and Mr. Sheldrake from the film The Apartment. He almost never fails in getting his meaning across in a colourful and entertaining way.
He's equal parts "talmud chachum" and scatalogical comic, however, and frequently makes like Lenny Bruce with the dirty words. His ability to apply both Jewish and popular wisdom, along with his breezy mixture of the profound and the profane, are sure to endear him to many readers. How to Be a Mentsh (& Not a Shmuck) is published by Alfred A. Knopf Canada. ♦
© 2009