Book Review, Motherless Child, by Marianne Langner Zeitlin 

(Zephyr Press)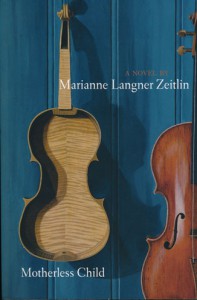 Motherless Child, Toronto-born author Marianne Langner Zeitlin's third novel in as many decades, is a superbly-wrought romantic page-turner that has elements in it of Jane Austen's Pride and Prejudice and Daphne du Maurier's Rebecca, with more than a touch of the latter's gothic essence.
Set during a snowy New York winter in the 1970s, the story is essentially an identity quest by its heroine, 26-year-old Elizabeth Guaragna, a "snippet of a girl" and a gifted musicologist who is not afraid of speaking her mind.
Elizabeth needs to know more about her mother, who left her family for a new lover and died a few years later while Elizabeth was still a toddler. She grew up in "a house of silences upon silences, with knowing looks exchanged among the grownups; with the children left to figure everything out for themselves." Her father, a brilliant concert pianist, died without ever speaking to her of the matter; and now she felt "the unsleeping blood of her father still cried out for vengeance from the black earth . . . ."
From an aunt and others, she heard whispered stories that painted her mother as callously indifferent to her children; and Alfred Rossiter, her mother's lover, as a monster who had sabotaged her father's career out of pure malice.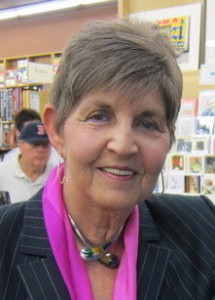 Loaded with these prejudices, Elizabeth applies for a job with Rossiter, an accomplished manager of musical talent who has just started his own agency. To her enormous surprise, she wins the high-level position solely on the strength of her knowledge and personality: she had been unable to supply credentials because she had applied under the pseudonym of Lisa Sullivan. Still bearing her secret antagonisms, she serves as a capable Girl Friday to the increasingly kind and likeable Rossiter, who puts up with Lisa's frostiness because she is superb at what she does.
Scene by scene, Langner Zeitlin always seems to find the emotional centre of her characters as they express themselves in excellently-rendered dialogue and action. Witness, for example, the exchange between Lisa and Rossiter on her first day of work after she tries to correct what she sees as his lack of sensitivity towards artists.
"Rossiter's eyes blinked spasmodically behind his reading glasses. 'You've got quite a bit of sass, girl. Ease off. First day on the job and already you're telling me how to handle an agency.'
"Pulling herself up stiffly, she said: 'Mr. Rossiter, I'd appreciate it if you wouldn't call me 'girl.'"
"Two large crimson spots appeared on his cheeks as he took off his glasses and stared. For a moment she thought he was going to fire her then and there — to give her her walking papers, as she had once heard her aunt express it when her father was let go by the Royal Conservatory . . . . But Rossiter was going to do no such thing. His eyes were as washed out as sheets hanging on a line and he suddenly looked very old. "All right, then, I'll try to remember. I'll call you Sullivan then, okay?"
"Just call me Lisa."
Like the hit TV show Mad Men, which brilliantly recreates the inner world of a leading Manhattan ad agency in the 1960s, Motherless Child takes us inside a powerhouse musical management firm in Manhattan in the 1970s and presents utterly realistic behind-the-scenes glimpses of the world of professional music. Langner Zeitlin's dialogue crackles with reality and her characters burst with energy and purpose.
George Wentworth, a highborn newspaper reporter writing an authorized biography of Rossiter, is the symbolic chivalrous knight who falls in love with Lisa and attempts to unravel all of her mysteries and secrets. Lisa loves him too but, entrapped by her own ruse of falseness, prepares to run away to her native Toronto rather than risk her real identity being discovered. It is left to George to penetrate the obstructing maze and brambles of Elizabeth's defences.
Gothic stories often contain some or all of the following elements: a crumbling house or castle in partial ruin, a degenerate family line in need of restoration, dark secrets, hidden chambers, family crypts, a mad person in the attic, the sharp tug of the dead upon the living. In a gothic romance, these elements of decay and decomposition are usually swept aside by the power of true love, a transformation represented by winter turning into spring.
Several of these elements are evident in Motherless Child, a key scene of which occurs in a cemetery. Visiting her mother's grave with her mother's favourite flowers in hand, Lisa rushes to hide in a nearby crypt as another visitor — Rossiter — arrives with a similar bouquet of gladiolas.
Lisa also seems at times on the verge of a sort of madness as she struggles to revise her long-held prejudices and impressions. A masterful writer, Langner Zeitlin provides a satisfying and unexpected ending to the story — which, as she explained in an interview last month, came partly from her own life experience.
Born in Toronto, the author is the daughter of the late Rabbi Mordecai Langner, who was rabbi of the Junction Shul on Maria Street in the 1920s and 1930s. She moved to New York City in 1947 and married acclaimed concert violinist Zvi Zeitlin. During her own longtime career in the musical field, she worked as an orchestra manager and an employee in one of the largest music management firms in the United States.
Along with her husband, she worked with and befriended many legendary musicians including Igor Stravinsky, Leonard Bernstein, Aaron Copland, Jascha Heifetz and Itzhak Perlman. Motherless Child benefits tremendously from its author's wealth of inside knowledge about the international classical music industry.
The novel was initially released in 2012 but Langner Zeitlin ceased all promotional efforts after the death of her husband, a former professor at the Eastman School of Music in Rochester, New York. She moved recently from Rochester to Las Cruces, New Mexico, to be near her daughter. She has given readings of Motherless Child in both cities as well as in New York and Toronto.
Her previous novels are Mira's Passage (1981) and Next of Kin (2000). The latter is based on her upbringing in the Junction and was nominated for a City of Toronto Book Award. ♦