My Mother's Secret, by J. L. Witterick, and other titles
So many books, so little time.
In my years of reviewing books, I have always endeavoured to focus not only on works from great international writers (Ozick, Englander, Stern, Roth, et al) but also on works from lesser known writers from our own national community.
It's a sad fact that many meritorious Canadian works on Jewish themes and subjects receive little or no attention from the mainstream media. I've often felt amazed at the prolific creative talent in the Canadian Jewish community. As a book reviewer, I feel as privileged as an avid angler standing with net in hand beside a bustling stream.
This column focuses on a book that has already gained significant media attention and is poised to get even more.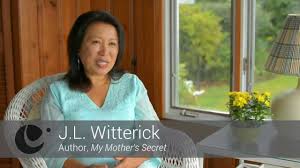 Toronto investment counsellor Jenny Witterick's first novel, My Mother's Secret, is a tautly written Holocaust novel based on a true story.
The book can be read in only two hours but could leave a lasting impression. At heart the story is an uplifting and inspirational one, focusing on the human character and spirit, with just enough worldly documentary detail to give it realism and credibility.
The story is based on the remarkable deeds of two Polish Righteous Gentiles, Franciszka Halamajowa and her daughter Helena, who risked their lives to hide two Jewish families and a German soldier during World War Two. One family lived in a shed behind the house and the other in a tiny basement dug out beneath the kitchen table; the German soldier hid in a crawlspace in the attic.
Incredibly, as if the fictional Franciszka wasn't courting enough danger, she invites a German commander to dinner despite all of her forbidden guests. "Wouldn't it be a great idea to let our neighbors think that we have friends in high places?" she explains to her incredulous daughter. According to Franciszka, she only did what she did out of common decency and such actions should have been the rule and not the exception.
My Mother's Secret tells the story from the overlapping points of view of Helena, a member of each of the families, and the German soldier. The latter was only a teenager and not a true Nazi because he only fired his rifle to miss. He was the one on watch in the Jewish ghetto in the town of Sokal who pretended not to notice when one of the Jewish families escaped under the barbed wire.
"People are like water in a pond, where you cannot see the bottom," one of the characters observes, but it might as well have been Witterick. "You think you know where it is shallow and where it is deep, but it's only when you have to dive in head first that you find out where it is truly deep."
Not having the benefit of a major publisher or publicity campaign behind it, My Mother's Secret would normally qualify as one of those Canadian works in need of some good press, were it not for the fact that it has generated such good "word of mouth" that many good reviews have followed.
Written as a Young Adult novel, My Mother's Secret has strong adult appeal as well. It seems to bear some similarities to Hannah's Suitcase, the incredibly successful Young Adult Holocaust novel published in Toronto about a decade ago that became an international bestseller. Witterick has reportedly received many speaking invitations, and will be speaking at Toronto's Mount Sinai Hospital in November and at the West London Synagogue for next year's Yom HoShoa commemoration.
The author is donating all proceeds from sale of the book on Indigo/Chapters to the Love of Reading Foundation.
* * *
Celia Franca Biography: It is not well known, nor does it figure much in a new biography of her, that Canadian ballerina Celia Franca was born into a Jewish working-class family in London in 1921. Carol Bishop-Gwyn's recent book The Pursuit of Perfection: A Life of Celia Franca, tells the story of how the star dancer came to Toronto and became a major cultural star and the artistic director of the National Ballet of Canada. (She died in 2007 at age 85.)
The book actually has another significant Jewish connection, since it is partly based on an unfinished biography by the late Toronto writer Frank Rasky, a former writer for the Toronto Star and frequent contributor to the Canadian Jewish News. Rasky conducted many taped interviews with Franca and all of the principles in her life.
"During her long life, Celia Franca was loved and loathed, a loyal friend and a dangerous enemy, arrogant and insecure, self-centred, and yet thoughtfully generous," Bishop-Gwyn writes. "This is the story of a woman who rarely stepped out of her role."
* * *
Ziedenberg's History: Pharmacist-turned-historian (with a university degree to prove it) Gerald Zeidenberg has published a new book, Epic Trials in Jewish History. The book tells the stories of 12 contentious legal cases, including those surrounding the Dreyfus affair, Leo Frank, Julius and Ethel Rosenberg, Adolf Eichmann, Jonathan Pollard, and a 19th-century blood libel and the Holocaust in the courtroom. Ziedenberg is also the author of Blockade about Jewish immigration to British Mandate Palestine.
* * *
Friedland's Epic History: The University of Toronto Press has just put out a thick paperback version of Martin L. Friedland's highly impressive The University of Toronto: A History. Originally published in hardcover in 2002, the book is seen as the definitive account of Canada's leading university and a significant contribution to our nation's intellectual history. The new volume offers a revised introduction that covers new developments within the University over the last decade.
* * *
Tasty Reading: Montreal writer Bill Brownstein celebrates another sort of national institution with the recent Schwartz's Hebrew Delicatessen: The Story, a tribute to the legendary deli ("Charcuterie Hebraique") on Montreal's St. Laurent Boulevard. Stuffed full of stories about smoked meat and smoked-meat lovers, the book falls neatly into the sliced-meat subgenre carved out a couple of years ago by David Sax's Save the Deli. Who knew that deli might also be savoured as a literary treat? ♦
Originally appeared in 2013 in The Canadian Jewish News