Eli Pfefferkorn says he was walking in the park one day, thinking about the story he had been longing to tell, when suddenly he experienced a rare and startling revelation.
"I found the voice," he said. "One day, one morning, I heard the voice from inside coming . . . a voice I had not heard before." That moment, he knew he could write the story — and he did. On June 7, 2012, the Toronto author won a Canadian Jewish Book Award for his 2011 Holocaust memoir, The Muselmann at the Water Cooler.
Nine authors in all were honoured last week at the 24th annual Helen and Stan Vine Jewish Book Awards ceremony, which drew a near-capacity crowd to a handsome hall of the Toronto Reference Library near Bloor and Yonge.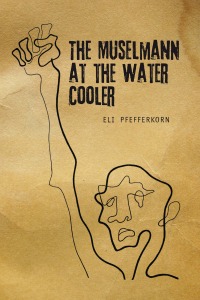 Prize recipients included David Bezmozgis, whose novel The Free World took the Fiction prize; Fraidie Martz and Andrew Wilson, joint authors of A Fiery Soul: The Life and Theatrical Times of John Hirsch (Biography prize); and Rebecca Margolis, for Jewish Roots, Canadian Soil: Yiddish Culture in Montreal, 1905-1945 (Yiddish Literature prize).
While most of the proceedings were in English, the linguistic flavour of the nation's Jewish community was given full range during the evening. Margolis and others dipped into Yiddish, and recipients of awards for two French-language books made some remarks in French. In fact, as the evening's host, CBC-Radio personality Michael Enright observed, it was the first time the awards committee had bestowed a prize upon a book written in French.
Author Denis Vaugeois won the History prize for Les Premiers Juifs D'Amerique, 1760-1860, a richly illustrated book that chronicles the history of the legendary Hart family of Quebec. The other French-language winner was Richard Marceau's Juif, Une histoire quebecoise, a book that shatters many common myths held by the Quebec public about Jews.
"My book is an attempt to explain one people I joined — the Jewish people — to the people I was born into, the Quebecoise," said Marceau, a lawyer and former Bloc Quebecois MP.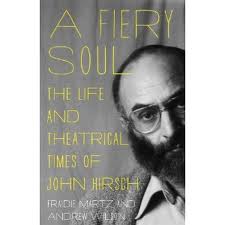 "You can't help but be amazed by the breadth and the depth of the growth of Canadian literature in general, and Jewish writing in particular," said Enright. "What is even more exciting than the exponential growth of North American Jewish writing is the generational aspect of it all. The epic era of Bellow and Malamud, Singer and Mordechai Richler is giving way to a new wave of young talents rising to take their place.'
Other winners were Lesley Simpson, who received the Youth Literature prize for Yuvi's Candy Tree; Kalman Weiser, for Jewish People, Yiddish Nation: Noah Prylucki and the Folkists in Poland (Scholarship prize); and S. Weilbach, for Singing from the Darktime: A Childhood Memoir in Poetry and Prose (Poetry prize).
A special Lifetime Achievement Award was also given to the Azrieli Foundation for its aggressive publication of memoirs by Canadian survivors of the Holocaust. Accepting the award on behalf of her father David Azrieli, Naomi Azrieli observed that of the more than 35,000 survivors who came to Canada, only about 4,000 are still alive, and the number is dwindling with each passing year.
Lori Starr, executive director of the hosting Koffler Centre of the Arts, paid special tribute to Helen Redner, who has been director of the Toronto Jewish Book Festival, and the previous Jewish Book Fair, for the past 32 years. For the first time this year, the Festival was realigned on the calendar to begin three days before — and culminate with — the Helen and Stanley Vine Jewish Book Awards.
The Festival had opened in the same salon on June 4 with a $25-a-head evening with Shalom Auslander, author of Hope: A Tragedy, being interviewed by local wag and author Michael Wex. Nearly two dozen programs had run their course over the three days, with hundreds of adults and school-children in attendance. ♦
* * *
This article about the winning titles appeared before the Canadian Jewish Book Awards ceremony: 
JEWISH BOOK AWARDS TO HONOUR NINE AUTHORS IN JUNE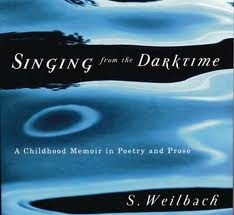 S. Weilbach, an 80-year-old Holocaust survivor in Vancouver, has won the 2012 Helen and Stan Vine Canadian Jewish Book Award in the Poetry category for a long poem she had put off writing for decades because the memories were too painful.
The author's first book, Singing in the Darktime: A Childhood Memoir in Poetry and Prose (McGill-Queens University Press) recaptures the immediacy of Weilbach's feelings as she travels with her parents and grandfather aboard the ill-fated refugee ship, the St. Louis, along with more than 900 refugees hoping to escape the Nazi's clutches in 1939. Blocked from landing in Cuba, United States or Canada, the St. Louis was ultimately forced to return to Europe.
In an online interview, Weilbach explained that the childhood feelings and memories she revisited in writing her story were far too delicate to be expressed in prose: only poetry would suffice. However, she uses prose in a latter section in which she and her family disembark from the St. Louis to begin new lives in wartime Britain.
Weilbach's sense "of profound grief and the helplessness of trying to save anyone," as she described it online, comes across in her writing. One stanza in particular, occurring just as the passengers learn they will not be landing in Havana, seems to convey some of the surreal imagery of the iconic Edvard Munch painting The Scream:
The empty deckchairs line along the painted wall, / And I sit down and watch the seabirds swoop. / But all at once I hear some footsteps race /Across the boards above my head / And someone yelling, "no-o-o-o!"
When I stand up to look / A sudden bright red streak / Is trickling down the glassy wall. / From every side the people run. / A woman in a purple dressing-gown / Bursts through the bulkhead door / Near where I stand. / She screams and screams.
Weilbach's childhood memories of her family's dairy farm in Germany, the long and increasingly desperate sea voyage, and subsequent return to normalcy are conveyed with vividness and profound directness. She is a deft painter of human nature, interpersonal relations and even God's role in human affairs as her child's mind tries to puzzle out what she sees happening in front of her.
"We were delighted to discover this little book, which had not had much publicity," Judy Stoffman, chair of the nine-person Canadian Jewish Book Awards jury, told The CJN.
Nine prizes are being given out this year at the 24th annual Canadian Jewish Book Awards ceremony on June 7.
Winner of the Fiction prize is David Bezmozgis for his first novel, The Free World (HarperCollins). As previously reviewed in this space, the book follows members of the Latvian Krasnansky family who attempt to emigrate to "the free world" in 1978, but get stalled in a bureaucratic purgatory in Rome. Dark and deliciously ironic, The Free World must have eclipsed any other fiction entry of 2011 and would have been all but impossible for the jury to overlook.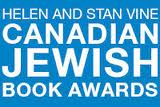 I found A Fiery Soul: The Life and Theatrical Times of John Hirsch, by Fraidie Martz and Andrew Wilson (Vehicule Press), particularly engaging. Solidly researched and filled with anecdote, it is — like a good souffle — "fluffy, not stuffy" as it recounts the key episodes of Hirsch's remarkable career and private life.
Perhaps Canada's most gifted theatrical directors, Hirsch was a Holocaust orphan who arrived in Winnipeg in 1947, and directed theatrical triumphs (and many failures) in Manitoba, Stratford, Toronto, New York and Los Angeles. High points included a brilliant production of Ansky's The Dybbuk and, when Hirsch was head of CBC drama, the famed King of Kensington TV series. This highly readable bio celebrates Hirsch's accomplishments but is not hagiographic, clearly revealing that its subject could be "a monster" as well.
This year the jury made a rare decision to award a prize (History) to a book written in French and as yet unavailable in English. Perusing Denis Vaugeois's Les Premiers Juifs d'Amerique, 1760-1860: L'extraordinaire histoire de la famille Hart, it's clear to see why. Published by Septentrion, this beautifully illustrated history of Quebec's historic Hart family likely trumps all previous works on the subject. Let's hope the English edition is not too long in coming.
Richard Marceau's Juif, Une Histoire Quebecoise, was also published originally in French (by Editions du Marais) but has appeared in English as A Quebec Jew. It won the Memoir prize. The author, a lawyer and former Bloc Quebecois MP, converted to Judaism after meeting his future wife. As his book recounts, his Jewish faith and love of Israel have become as much a part of his identity as his French Quebec roots.
Rebecca Margolis took the Yiddish prize for Jewish Roots, Canadian Soil (McGill-Queen's University Press), an academic study of Montreal's vibrant Yiddish cultural scene from the 1930s onward, and how it helped to sustain Jewish culture in the Diaspora. Also written in academic prose, Kalman Weiser's Jewish People, Yiddish Nation: Noah Prylucki and the Folklorists in Poland (University of Toronto Press) took the Scholarship prize. Prylucki was a leading Jewish cultural and political figure in pre-Holocaust Eastern Europe, whose path from Zionism to secular Yiddish culturalism illuminates the dilemmas and competing options facing the Jews of his era.
The other winning titles are The Muselmann at the Water Cooler (Academic Studies Press) by Eli Pfefferkorn, which took the Holocaust Literature prize; and Yuvi's Candy Tree (Kar-Ben Publishing), by Lesley Simpson, which won the prize in Youth Literature. The 2012 Helen and Stan Vine Canadian Jewish Book Awards take place at the culmination of the Toronto Jewish Book Festival, at the Toronto Reference Library, Bram and Bluma Appel Salon, Thursday June 7, 8 p.m. Admission is free and everyone is invited. ♦
These stories appeared originally in The Canadian Jewish News. © 2012