From the Canadian Jewish News, February 2013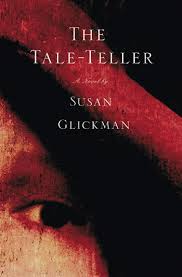 Novelist Susan Glickman is the latest in a series of Canadian novelists, scholars, scriptwriters and performance artists to become enchanted by the legend of Esther Brandeau, the first known Jew to set foot in New France.
As a young single Jewish woman, Esther Brandeau would not have been allowed to sail on the French ship St. Michel from the French port of La Rochelle to Quebec as she did in 1738. She traveled in the guise of Jacques La Farge, an ostensibly Catholic teenaged boy seemingly not quite old enough for the razor.
When and where Esther's true identity was discovered, whether while still at sea or once the ship had docked at Quebec, is not known. But Esther was interrogated intensively and the stories she told of her extravagant adventures have been set down in the public record. As historian-scholar Dr. Isidore Goldstick wrote in The Canadian Jewish Chronicle in 1945, Esther "turned out to be a quaint combination of hobo and adventuress, renegade and Jewess."
She was the daughter of David Brandeau, a Sephardic Jew who lived in a suburb of Bayonne in southwest France. Five years earlier her parents had put her on a Dutch ship and she was to sail to family members in Amsterdam, but the ship was wrecked.
That was fortunate for Esther, since her family had intended to marry her off to an elderly widower. Saved by one of the crew, she determined to wear male clothes and become an adventuress. She worked variously and under various names as a ship's boy, a tailor's errand-runner, a domestic, a baker's assistant and an infantry captain, and was even jailed for theft shortly before sailing for the New World.
Esther's status as a Jew was a huge problem and embarrassment for the French authorities. Although she claimed she wanted to eat pork and other forbidden meats and "to enjoy the same liberty as the Christians," she resisted every attempt to convert her to Catholicism at a time when non-Catholics were not allowed in New France. She remained a year in Quebec before being deported back to France and disappearing from the pages of history.
In her fictional work The Tale-Teller, Susan Glickman highlights Esther's crafty ability to tell fascinating and beguiling stories about herself and her adventures that keep her listeners spellbound. Many of the details she gleans from books (such as Robinson Crusoe) in the library of her host, Intendant Hocquart, in whose home she becomes a temporary servant while her case is being decided. During that interval she acts as a Jewish Scheherazade, spinning charming tales in order to win a reprieve from deportation.
Esther tries to become an indispensible member of the household and seduce her hosts with her culinary skills. Having brought a bag of cocoa beans with her from New France, she cooks them, pounds them into a mortar, adds almonds, hazelnut, sugar, vanilla, cinnamon, nutmeg and an egg, and pours the whipped concoction into a cup for Monsieur Hocquart.
"He was delighted, proclaiming that Esther's chocolate was the finest he had ever tasted; better than the beverage served in the finest homes in France; better than that Beauharnois drank every morning for breakfast to give him stamina for his amorous and military conquests. Hocquart had often drunk chocolate at other people's houses but no one in his staff knew how to prepare it properly. Esther having revealed this talent, he would be happy to drink chocolate morning, noon, and night."
The Tale-Teller is likewise an appealing concoction, a colourful historical adventure-fantasy and skillful imagining of the inhabitants of New France in its early period before 1759. Although it seems more a story than a full-fledged novel (it lacks rising action or character development, for example), that shouldn't prevent it from winning any awards. Glickman's novel The Violin Lover took the Fiction prize in the Canadian Jewish Book Awards in 2006.
* * *
Numerous other writers have embellished Esther's historical legend since historian Benjamin G. Sack wrote about her in an historical essay in The Jew in Canada, a large volume about the Jewish community of Canada published in 1926.
Mrs. Gitelle Goldwater Betnesky wrote a television script about Esther in 1963 in which Esther remains a loyal Jewess who rejects baptism while nobly upholding the faith of her ancestors. "I'm sorry, Father," she explains, "my heart wouldn't be in it. My heritage and strength lie in the teachings of my parents and forefathers. A Jewess I was born and a Jewess I must remain." Sharon McKay's 2004 novel Esther, which was shortlisted for a Governor General's Award, supposedly remains much more faithful to the known facts of the case.
Perhaps the most successful of the modern reinterpreters of the Esther Brandeau legend is poet-scholar Heather M. Hermant. Several years ago Hermant received a grant of $80,000 from the Social Sciences and Humanities Research Council of Canada to write a scholarly thesis, "Queer, syncretic triangulations: mapping Esther Brandeau from France to New France, 1738," a four-year project due for completion in 2014.
Hermant also performs in a "multidisciplinary performance installation" about Esther titled "Ribcage: this wide passage" — the title a punning reference to the method by which Esther supposedly bound or "caged" her breasts so as to avoid detection. In her description of the piece, Hermant calls Esther "an outed female, and an outed Jew," adding: "Who outed her on either count, and how, remains in question."
What also remains in question, of course, is how using vernacular and gender concepts of the 21st century can increase our understanding of an 18th-century historical figure. Such exercises, it seems, often end up revealing more about ourselves than anyone else.
Glickman, at least, seems to be removing layers of varnish rather than adding them. The Tale-Teller is published by Cormorant Books.