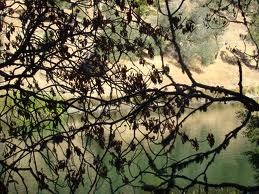 Julia Ching, a University of Toronto professor widely respected for her versatile command of Chinese culture and her ability to interpret it to the West, has died in Toronto of complications from breast cancer. She was 67.
A former Catholic Ursuline nun who left the order after 20 years, she went on to become an internationally esteemed authority on Chinese and Christian philosophy, religion and history. Although she did not seriously begin her scholarly career until the age of 35, she penned 15 books in quick succession, most focusing on aspects of Chinese thought. She received the Order of Canada in July.
"She was one of three leading interpreters of Chinese philosophy to the West," said her longtime colleague, Prof. Rick Guisso, chair of the university's Department of East Asian Studies. "I can think of only two others who have made the contribution that she has. Nobody talks about Chinese Confucianism without mentioning Julia Ching."
Born in Shanghai in 1934, she and her family fled the Japanese invasion of WWII and the communist takeover of China. She went to high school in Hong Kong, studied Western philosophy and history at a Catholic college in New York, and taught as a nun for many years in Taiwan.
Turning to Chinese studies belatedly as a graduate student in Australia, she developed a familiarity with both Eastern and Western modes of thought as well as a facility for lucid comparative analysis. "There aren't that many people in the business who are that strong on both sides," observed her husband, Willard Oxtoby, a retired professor of religious studies.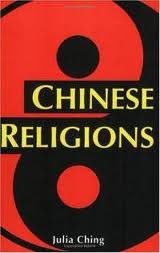 While studying in Canberra, she attended a lecture by Hans Kung, a leading Catholic theologian from Switzerland, so impressing him with her penetrating questions that she became his principle consultant on world religions; later they collaborated on a book. As her reputation grew, her career trajectory took her from Canberra to Columbia, then to Yale, and to Toronto in 1978.
Although her first book was a translation into Chinese of the Pensees of French philosopher Blaise Pascal, she usually worked the other way around, making Chinese works accessible to Western readers. Her next book was a collection of translated letters of Wang Yangming, the neo-Confucian philosopher who had been the subject of her PhD thesis.
Her specialty was the neo-Confucianist period, roughly from the 9th through the 15th centuries; her study of the neo-Confucianist Zhu Xi appeared last year. Several of her works were of a more general nature, and at least one became popular as an audiotape: Confucianism and Taoism, narrated by Ben Kingsley.
Ms. Ching also wrote on Chinese politics and history, and penned a weekly column on world affairs for the Toronto-based Chinese newspaper Ming Pao. Visiting Taiwan in June 1989, she and her husband were riveted by the events in mainland China that culminated in the massacre in Tiananmen Square. Back in Toronto, she worked feverishly on a new manuscript, completing it by the end of August.
"She was obsessed by what had taken place, and couldn't rest until she had spoken her conscience," Mr. Oxtoby recalled. The book — Probing China's Soul — was "one of the first academic responses to the Tiananmen massacre," he said.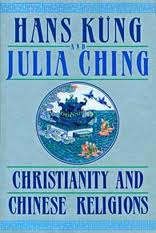 A breast cancer survivor, she was struck with esophageal cancer in 1990, and underwent complex surgery in which her esophagus was removed and her stomach reconfigured into a foodpipe. Chances of survival were so low, she discovered, that she couldn't find anyone with whom to form a support group. It took her a year to recuperate, after which she was moderately limited by what she could eat and what she could do. But she resumed her work with renewed intellectual vigour.
A thin, somewhat frail woman who exuded a nervous energy, she always spoke her mind, and sometimes came across as brusque, friends said. "She had one of the quickest minds you ever encountered," Mr. Guisso said. "You never even got to finish a sentence, usually. She knew exactly what you were going to say."
In 1998 she surprised some of her academic colleagues by publishing The Butterfly Healing: A Life between East and West, an intimate autobiography and memoir of her illness and her spiritual outlook. Presenting her more personal side, the book highlighted her warmth, vulnerability, compassion and other qualities that rarely, according to her husband, shone through her professional veneer.
Ms. Ching was active in many community and global issues. She lobbied against salary inequities for women on campus until, as Mr. Oxtoby put it, she became a "thorn in the side" of the university president. She also pushed for greater representation of Asians and other visible minorities on faculty, and became a strong proponent of human rights in China. She was in great demand as a spokesperson for the Chinese community. On the day Hong Kong reverted from British to Chinese rule, seven media crews beat a path to her door.
Senator Vivienne Poy, a close friend of Ms. Ching, said she had offered to circulate a petition to further the Senator's campaign to change the wording of the national anthem; but then she went into hospital. "I told her not to worry about it, that it wasn't important, but she was worried about not completing it," Senator Poy said. "She was getting the doctors and nurses in the hospital to sign it. She was dying and she was so conscientious! That was typical Julia Ching."
Recently retired as a professor, she remained a supervisor to many students, and passed on instructions to them even from her hospital bed. She was proud that many of her former students had attained top academic postings around the world.
She was a fellow of the Royal Society of Canada, a member of the Inter-Action Council, and was recently named to the Scholars Council of the U.S. Library of Congress. As with the Order of Canada, she enjoyed these honours insomuch as they increased her power to help others, her husband said. "She wrote many letters of reference for people, and hoped that signing them with the Order of Canada would add more weight to them," he said.
She is survived by an adopted son, John Ching, and two grandchildren, of Oakville; by her husband and several siblings; and by her mother, Christina Ching Tsao, of New York. A funeral service is scheduled for Sat. Nov. 3 at 10:30 a.m. at the Newman Center on the U. of T. campus. ♦
© 2001