Rabbi Slonim was an editor at the Telegram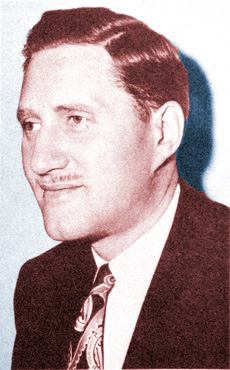 Rabbi Reuben Slonim died January 20, 2000, at his home, a victim of a stroke and Alzheimer's disease. He was 85. He had been in ill health for the past year, according to his daughter, Rena Tsur. The funeral was held at Benjamin's Park Memorial Chapel.
The controversial rabbi was spiritual leader of the McCaul Street Synagogue from the 1930s until after it merged with Goel Tzedec to become the Beth Tzedec Congregation. Rabbi Slonim served at the new Beth Tzedec for one year.
Following his exit from Beth Tzedec, he served for 23 years as rabbi of Beth Habonim on Glen Park Avenue.
After Rabbi Slonim had written a series of articles on Israel, he became associate editor of the now-defunct Telegram at the invitation of publisher John Bassett.
His later trips to Israel and interviews with Jewish and Arab leaders led to articles which many in the Jewish community felt were unfair to Israel, and his congregation at Beth Habonim dwindled as the result of controversy swirling around him.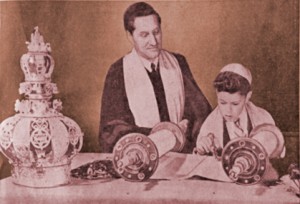 Until a year ago, Rabbi Slonim headed the Association for the Living Jewish Spirit, which held High Holy Days services at the Unitarian Congregation on St. Clair Avenue.
Born in Winnipeg, he spent his early years at the Jewish orphanage where he was placed after his father died and his mother went to work there as a cook.
"In the past year my father was too sick to know about the negotiations between Israel and Syria, but he felt vindicated by the peace accords signed in Oslo," Rabbi Slonim's daughter said.
"He never at any time expressed anger at the Jewish community where his views were unpopular."
At Beth Tzedec in December 1998, Rabbi Slonim was honoured for his 61 years in the rabbinate.
His wife, Reta, predeceased him six years ago.
He is survived by his daughter and son-in-law, Barry, and grandchildren Ramon, 36, and Tali, 35, both of Toronto. ♦
This article appeared originally in the Canadian Jewish News and appears here courtesy of the author's family. © 2000 by the family of the late Ben Rose.