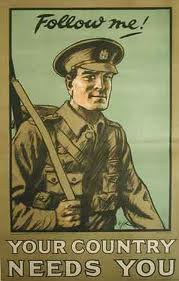 For a man who has lived in three centuries, Samuel Kernerman, who will be 101 years old on January 19, 2000, has a simple request.
"I just want to see my great-grandchildren grow up," he said.
He has 28 great-grandchildren.
Interviewed at the Sunnybrook Health Sciences Centre veterans wing, Kernerman, a veteran of World War I and a member of the Royal Engineers and of the Jewish Legion that fought in what was then Palestine, showed that he has not lost the sense of humour for which he was known.
"When people say I owe them money, I say, 'I can't hear you,'" said the feisty veteran, who now has a hearing aid but is otherwise in pretty good health.
When asked if he was proud of his family, he replied: "I can tell you that I'm not ashamed of them."
Kernerman still has his own teeth and has never had a filling. He came to the interview room with the aid of a walker and his son David.
"I always did what my father told me: 'Know when to stop,'" Kernerman said, adding that his advice to young people who want to reach his age was to practice moderation in their life habits.
"He never smoked and never drank except for l'chaim," said granddaughter Edith Kernerman.
Born in Portsmouth, England, one of five brothers and four sisters, at a time of year "when the weather wasn't very receptive," Kernerman came into the world in the 19th century — January 19, 1899, to be exact.
In his late teens, he enlisted in the Royal Engineers, despite being faced with an examiner who said he had varicose veins and flat feet. "I'm as normal as anyone," he protested, threatening to kick the examiner in the shins.
Sent to the Middle East and seconded to the Jewish Legion because they needed someone with his skills as an electrician and general handyman, Kernerman hid a camera in his pants and photographed the exotic spots he saw on his tour of duty.
He sent them home to his family, but became incensed when the censors cut out parts of his letters. "I then wrote my letters so small that even the censors couldn't read them."
He doesn't recall everything about the Jewish Legion and the momentous events of the time, but he does remember meeting leading political figures and the tortuous negotiations between the British government and soldiers like himself about the dismantling of the Legion.
He and his wife later moved to Israel for some years, and five of his six children have lived there for varying periods. Two of them, Lionel, a publisher, and Reesha Zarzer, still do. His other sons, Morry, a violinist with the Toronto Symphony Orchestra, David, Barry and Cy, all live in Toronto.
In A Soldier's Voice, a History TV documentary about Canadian World War I veterans, Kernerman recalls the scene when he went off to war. "God knows if I'll ever see you again," his mother said. "Don't worry, mother, I won't do anything that I wouldn't do in front of you," was his reply.
On his 100th birthday last year, he was feted at a party by his grandchildren and great-grandchildren, who took him to the King Edward hotel, where he had spent his honeymoon in December 1923 with his wife, Sarah. (Sarah predeceased him in 1990.)
The hotel manager was so intrigued that he spent hours listening to the veteran's stories, and contributed a bottle of champagne to the festivities.
"We toasted my grandfather and then he toasted us in return, saying he was glad there were no divorces in our family and he was glad that he received no calls at 3 a.m. that one of us was in trouble," recalled Edith Kernerman.
Until his failing health necessitated his move to Sunnybrook, Kernerman lived in an apartment building on Roselawn Avenue, where his fame quickly spread as a man who could bring lamps and toasters back to life, despite the fact that he was in his 90s.
When The CJN interviewer asked if he could come back in ten years, the man who has lived in three centuries shot back: "Are you asking me or telling me?" ♦
This article appeared originally in the Canadian Jewish News and appears here courtesy of the author's family. © 2000 by the family of the late Ben Rose. 
* * *
Obit: World War I Jewish veteran Sam Kernerman dies at 101
by Ben Rose
Sam Kernerman, a Jewish veteran of World War I, died at Sunnybrook Hospital recently (December 2000). He was 101.
During the war, Kernerman fought with General Edmund Allenby and the Jewish Legion in what was then Palestine. He served in Egypt, and was imprisoned with Ze'ev Jabotinsky. He met David Ben-Gurion and Lawrence of Arabia.
Born in England, he came to Canada at the age of 14 with his brother. They settled in Peterborough and later brought their parents and nine siblings over from Portsmouth.
Kernerman married and moved to Toronto, where he made his living as an electrician. He later established the Canadian Die Casting company.
He and his wife moved to Israel in 1960 and lived there for 15 years before returning to Toronto.
"He was a dreamer, the world's worst businessman, but he was very creative," said his son, Morry. "He loved to invent things, an automatic dishwasher and a washerless faucet, for example."
He was president of the Canadian Rocket Society. In 1947, he designed and produced in his basement a prototype of a rocket intended for a trip to the moon. It was exhibited at the Canadian National Exhibition.
His grandparents, Phillip and Rebecca, were among the founders of McCaul Street Synagogue.
His wife predeceased him in 1990 at the age of 91.
Surviving Kernerman are his sons Morry, David, Lionel (Ari) in Israel, Barry and Cy, and a daughter, Reeshi, in Israel, as well as 17 grandchildren and 28 great-grandchildren. ♦
This article first appeared in the Canadian Jewish News on Dec 7, 2000, and appeared here courtesy of the family of the late author. © 2012 by the family of the late Ben Rose.