From the Canadian Jewish News (editorial), 1987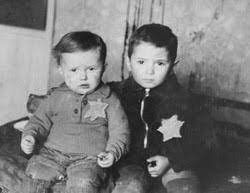 The Canadian Broadcasting Corporation recently celebrated its 50th anniversary. Founded half a century ago, the corporation has had, among its many mandates, the fostering of goodwill among Canadians all across our country.
On Friday, January 30, the CBC violated that aspect of its mandate when it won the sleaze award of the week on its Toronto-based program, Radio Noon. It did so by permitting 7-1/2 minutes of free radio time to Holocaust denier Ernst Zundel.
The corporation compounded its tastelessness in presenting Zundel with the free publicity by shamelessly deceiving the individual who was originally invited to be the guest of the pogram.
Sabina Citron of the Canadian Holocaust Remembrance Association had been invited to appear on the show and field phone calls about the utility of having a second trial for Zundel.
When she arrived at the studio Mrs. Citron learned for the first time that the CBC would also be hearing from Zundel as part of its programming. To her credit Mrs Citron publicly admonished the CBC for its deviousness in this matter.
Anxious, however, to get on with the business at hand, she prepared herself to respond to questions called in by listeners. A second indignity was foisted upon her by the CBC when she discovered that her microphone had been cut off.
It is no wonder that Mrs. Citron stormed off the program while it was still being aired. It is a tribute to the woman's integrity that she waited as long as she did before leaving the talk show.
Radio Noon host David Schatzky has been quoted as saying that Mrs. Citron had every right to be angry.
When the host of a CBC program confesses that a guest has been treated shoddily the presumption exists that the corporation is bereft of ethics in dealing both with its employees and with the Canadian people.
The misguided invitation extended to Zundel to repeat his obscenities on the CBC as well as the corporation's insulting behaviour towards Mrs. Citron cannot be cursorily dismissed.
At the very least the corporation should publicly apologize to Mrs. Citron – and to the Canadian people. ♦