From the Jewish Telegraphic Agency, May 24, 2000
(JTA) The UJA Federation of Greater Toronto is trying to keep pace with the city's growing Jewish population through a massive building and revitalization project.
The most recent is a $150-million Jewish campus in the York region, the area just north of the city that is home to a fast-growing Jewish community of about 50,000. The campus will feature a variety of community and educational services, and house federation agencies in storefront-type offices. The expected completion date is 2010.
The proposed facility is one of three Jewish campuses highlighted in what the UJA Federation is calling Jewish Toronto Tomorrow.
The initiative also calls for a $7.5-million revitalization of the downtown Bloor JCC as well as of the Bathurst Jewish Centre.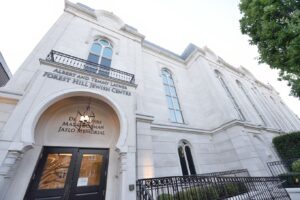 Community planners characterize the project as visionary, costly and necessary if they are to cope with the community's strong anticipated growth.
"Jewish Toronto Tomorrow involves the largest development program in the history of our Jewish community," said UJA Federation spokesman Howard English.
"It involves approximately $250 million worth of new-infrastructure development, based on $1.1-billion in fund-raising over the next 10 years."
Anyone who has observed the extraordinary growth of Toronto's Jewish community would not be surprised by the plan's vast scope.
The Jewish community of Greater Toronto — which includes the York region — has practically doubled in size over the last quarter century to become the predominant Jewish community of Canada and one of the 10 largest in North America.
Estimates of the city's Jewish population range from 180,000 to 200,000. Jay Brodbar, director of research for the UJA Federation, said its population ranks in size roughly between the Washington, D.C. area and the San Francisco Bay area.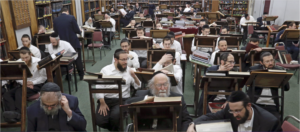 According to Irving Abella, Shiff professor of Canadian Jewish history at York University, Toronto has the fastest-growing Jewish community anywhere in the world "except for the special case of Berlin — but Berlin doesn't have anywhere near the Jewish life."
Toronto received an influx of Holocaust survivors after World War II, then waves of Jewish refugees and immigrants from Hungary, Morocco, Israel, South Africa, Russia and other countries in the post-war era. Also, many thousands of Jews from Montreal have resettled in Toronto after fleeing Quebec's uncertain political climate.
There are about 380,000 Jews in Canada, roughly half of whom live in Greater Toronto.
"While American Jewry is in decline and British Jewry is in a state of crisis, Canadian Jewry is flourishing," Abella wrote in a new preface to a freshly reprinted edition of his 1990 book, "A Coat of Many Colours: Two Centuries of Jewish Life in Canada."
Jews in Toronto are, on average, a generation closer to their European roots than their counterparts in the United States, said Stephen Speisman, director of the Ontario Jewish Archives and author of "The Jews of Toronto: A History to 1937."

"They are also much more affiliated to Jewish organizations — the proportion is much higher here than in major U.S. cities," he said. "The per capita contributions to Jewish charities is higher, and the intermarriage rate, while still troublesome, tends to be lower."
The metropolitan area sports about 140 regular minyans and about 45 large or very large synagogues, according to Joel Verbin, director of the UJA Federation's Jewish Information Service. The 2,400-pupil enrollment of Associated Hebrew School makes it simultaneously the city's largest Hebrew day school and the largest in North America, he said.
And each year brings more kosher butchers, restaurants, bakery-cafes, schools, Jewish singles organizations, Jewish bookstores and venues for Jewish learning, Verbin said, as well as thematically Jewish cultural events, including plays, readings, concerts and films. As an example, the eighth annual Toronto Jewish Film Festival concluded earlier this month, having sold some 15,000 tickets to nearly 60 screenings.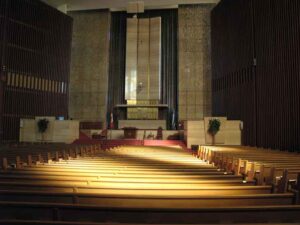 While members of the city's Orthodox community point to unmistakable signs of revitalization and growth, so too do those affiliated with Conservative, Reform and other movements.
Last month, Toronto Reform Rabbi Elyse Goldman oversaw the opening of Kollel: The Adult Center for Liberal Jewish Learning at a midtown location. The new facility is housed in a three-story building in which classes are held almost daily and religious services on the High Holidays.
Many communal officials laud Toronto for the high quality of Jewish living it offers.
"If you have to live outside Jerusalem, this is the place to live," Speisman said. "The quality of Jewish life in Toronto is very high." ♦