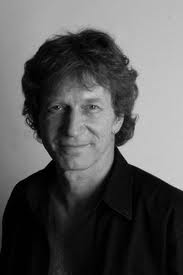 Although Tom Sandler's family lived in England in the late 1800s, none of his relatives ever came into contact with royalty until he became the British royal family's photographer of choice during their frequent visits to Canada.
The Toronto camera pro's relationship with the royals blossomed from his volunteer involvement, beginning more than a decade ago, with an awards ceremony in Toronto for the International Duke of Edinburgh Awards, hosted by Prince Philip to recognize excellence in youth.
Last summer (2005) Sandler accompanied Prince Edward and his wife Sophie, the Earl and Countess of Wessex, on a Canadian visit and snapped the photograph they wound up using for their Christmas card. It shows them chatting with an aboriginal leader who has given Edward a peace pipe.
"It was an interesting composition on a lot of levels. The energy was wonderful."
Sandler said he was bowled over when the royal couple asked for permission to use the photo. "Of course I was delighted. It was such an honour for it to be picked. I don't think you can get a nicer compliment."
In response he sent a high-resolution copy of the image by e-mail across the Atlantic. "I dealt with their private secretaries in England and in Canada, and I got a few direct e-mails right from the royal household," he said. "(Finally) I got a big envelope by mail with the seal of the palace. It's such a treasure. I opened it and there was the card with a beautiful inscription signed by Edward and Sophie."
Sandler, who thrills at riding in royal motorcades, said he learned about how to act around monarchy by using common sense and taking his cues from others. "I seem to fit in well with the protocol. They seem to be fairly strict, especially the older generation. The younger ones are more easy going but still well within the bounds of proper protocol and procedure."
The trick to getting the best photographs? Keep a low profile but never be intimidated by your subjects, he said. "I try to be invisible but also to be at the center of the action at the same time. It's a neat trick and not every photographer can do it."
Even after establishing a good rapport with the Wessexes, Sandler never mentioned his own impressive connection to show-business royalty. His late mother, Ruth Lowe, was a songwriter who penned many famous songs including the 1940 hit I'll Never Smile Again, which propelled the young unknown Frank Sinatra to stardom.
When Ontario Lieutenant Governor James Bartleman told the Earl and Countess about Sandler's famous mother, "Edward looked at me and his jaw just dropped open," Sandler recalled. "He said 'Oh my God, that's fantastic! Your mother wrote those songs for Frank Sinatra?'"
Besides royalty, the 56-year-old photographer has captured the images of many members of Toronto's social set as well as visiting celebrities and politicians like Nelson Mandela, Margaret Thatcher and the Rolling Stones. ♦
Appeared originally in the London Jewish Chronicle. © 2006
You may also wish to read Songwriter remembered for I'll Never Smile Again