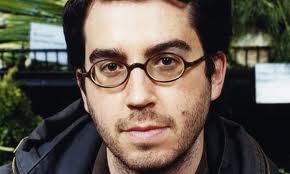 Quick: can you name two prominent authors who made stunning literary debuts while still in their early 20s, each with an effervescent and picaresque first novel that contains a set of smaller stories within the novelistic framework?
Hint: one is contemporary Jewish-American, the other British Victorian.
Hailed by the New York-based Forward newspaper as one of this century's greatest novels so far, Jonathan Safran Foer's Everything Is Illuminated (Houghton Mifflin Harcourt) is really two books in one.
The tale focuses on a journey by the author's eponymous hero, Jonathan Safran Foer, to his ancestral shtetl of Trachimbrod, Ukraine, in search of the woman who saved his grandfather from the Nazis.
His guide is Alex Perchov, a young Ukrainian translator who narrates key sections of the story in his uniquely fractured English, complemented to great comic effect by his eccentric use of a thesaurus. Their driver is Alex's misanthropic grandfather, who insists that he is blind and brings along his obnoxious seeing-eye dog, Sammy Davis Junior Junior.
As narrated by Alex, the quartet's comic misadventures are by far the best sections of the book. Foer's illuminating portrait of the American Jew returning to the impoverished farmlands of Eastern Europe in search of his roots is a brilliant delineation of the modern American Jewish mythical quest. The book deserves a hallowed niche in the annals of Jewish-American literature for this superb satire alone.
Foer's fictional alter-ego presents an absurd family history in alternating chapters. These sections contain quasi-magical but ponderous biographical episodes from the lives of his ancestors, who come across as Tevye-like folksy villagers. Here the writing is redolent of what critic Laura Miller has aptly described as "rehashed Chagall and dime-store Garcia Marquez." Foer's book-within-the-book is an experimentally daring but ultimately tedious counterweight to the utterly luminous Alex chapters, which have inspired countless critical raves ever since an early appearance in the New Yorker magazine.
Foer, 26, reportedly pounded out a first draft of Everything Is Illuminated very soon after returning from a heritage tour to Eastern Europe a few years ago. He has expressed amazement at the critical reception to the novel and the fact that movie rights have already been sold.
"I'm still surprised I wrote it, I'm surprised it got published and I'm even more surprised that anyone read it," he said last year upon winning the British Guardian fiction prize, worth about $22,000. "I'm not being modest, it's true."
The British Victorian author to whom Foer might be compared? None other than Charles Dickens. England's 19th-century bard was 24 when the first serial installment of his first novel Pickwick Papers came out in 1836. The highly comic picaresque tale, which focuses on the peregrinations of Mr. Pickwick and several of his friends around England, propelled its author to the highest ranks of literary stardom.
Both Foer and Dickens seem to be paying conscious tribute to earlier novelists like Smollett and Fielding (not to mention Cervantes). Foer's stylistic creativity, particularly in the closing sections, are also reminiscent of Sterne.
With Pickwick, "Dickens' genius was made manifest," according to critic Walter Allen. "Here is Dickens the pure humorist, rejoicing in his ability to dash off character after character, a whole world of them, his and none other's, rejoicing too in the language he puts in their mouths, a language so fertile and exuberant in comic invention as to have a lyrical quality almost of poetry."
Anyone making a similar claim regarding Foer would not be terribly off the mark.
Dickens followed up his first great success with Oliver Twist, a much darker and sobering look at London's criminal underworld and impoverished streetlife. It is here, perhaps, that the comparison with Foer ends. The exuberantly talented young American scribe is reportedly working on a second novel titled The Zelnick Museum, set in a fictional contemporary museum devoted to the life of a fictional diarist from the 1930s. ♦
© 2002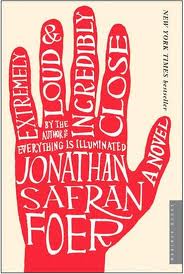 Extremely Loud & Incredibly Close (Houghton Mifflin, 2005)
Safran Foer illuminates everything in the comic, traumatized life of Oskar Schell, his nine-year-old hero, whose childishly eccentric quest begins after he loses his father in the World Trade Center on 9/11. Equal parts Holden Caulfield, Leopold Bloom and an underaged Hamlet, Oskar roams New York in search of the lock that will fit the mysterious key that his father left behind.
Oskar's spunky, fanciful imagination and juvenile sense of humour transform his lugubrious mission into one of picaresque hilarity as he encounters a motley assortment of characters from Coney Island to Harlem. The book, like the story, is filled with many distractions, as when the text gives way to drawings, photographs, scribblings and other diversions. It's as if the novelistic structure is being purposely reduced to a pile of smoking rubble like the Twin Towers. By the end, even time seems to disintegrate, at least in Oskar's telling.
Hailed as a literary wunderkind for his earlier novel Everything Is Illuminated, which was recently translated worthily into film, Safran Foer again demonstrates his marvelous inventiveness, ease of expression, ear for comic dialogue and knack for poetic and experimental prose. Extremely Loud & Incredibly Close also demonstrates an artistic vision in full force, from which we may continue to expect good things. ♦
© 2005