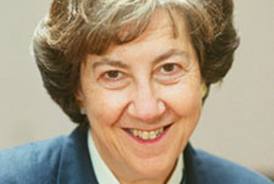 In 1859 a London literary professor, David Masson, made a notable attempt to classify the novel, which was still a relatively young phenomenon, into distinct categories or genres.
Influenced by Aristotle, Masson mapped out 13 different categories of novel. As if anticipating the work of Northrup Frye a century later, he also presented a unified theory of literary expression.
Although Masson's categorization seems eccentric to us today — his genres included novels about London, novels about Scotland, and fictional travelogue narratives set in more exotic locales — modern readers may better appreciate his observations on the enormity of the burgeoning literary sphere into which he was attempting to inject some order.
By 1860, spurred on by the rise of train travel and cheap serialized editions that were sold in stations, the English novel had attained an unprecedented acceptance and popularity. By Masson's estimate, at least two new novels appeared in London each week. In an almost Darwinian sense, they competed for commercial survival on bookstalls already overcrowded with travelogues, histories and memoirs.
Masson reasoned that it was impossible for a reader to keep up with new works. The sphere of literary creation was simply too vast. Any serious lover of literature needed, therefore, some schema or map of the type that he was presenting in order to assess what was important to read.
For readers of modern Jewish literature, Ruth R. Wisse, in The Modern Jewish Canon: A Journey Through Language and Culture (Free Press, 2000) presents such a schema as Masson had envisioned. Paralleling a more recent work by Harold Bloom on modern Western literature in general, Wisse's contribution is a welcome and perceptive roadmap that will inspire readers, myself included, to search out neglected titles.
Not surprising, according to Wisse, the Jewish Shakespeare is none other than Sholem Aleichem, whose comical sufferer Tevye the Dairyman she makes the focus of the first chapter. Wisse calls the Tevye novels "the most inexhaustible work of modern Jewish fiction" and asserts that Tevye's struggle "anticipates most of modernity's challenges to Jewry, albeit in somewhat milder form …."
Succeeding chapters focus on pre-Shoah European writers, such as Franz Kafka, who wrote in non-Jewish languages; Russian writers like Isaac Babel and Vasily Grossman, around the time of the Revolution; and the trio from the Singer family of Warsaw (Israel Joshua, Isaac Bashevis and Hinde-Esther Kreitman) who concentrated on Poland of the 1930s.
Later chapters deal with Anne Frank's and other testimonies that emerged in various languages from the cauldron of the Holocaust; Zionism as it is depicted in English literature, from George Eliot's Daniel Deronda to A.M. Klein's The Second Scroll; American immigrant fiction from 1900 to 1950; and post-immigration-era Americans like Saul Bellow, Cynthia Ozick and Philip Roth who have moved beyond the theme of alienation and being strangers in a strange land. The final chapter examines the young and vibrant field of Israeli literature.
Wisse struggles with the perennial riddle of how to define a Jewish writer, and ultimately excludes from the canon those writers who lack a predominantly Jewish frame of reference. She
celebrates the growing importance of English to Jewish literature in the post-Holocaust generation, just as she does the theme of return to Israel and the resumption of Jewish self-defense.
To anyone who cares about Jewish letters, this outline of the contours of a vast body of work is invigorating and refreshing. Wisse's perceptiveness illuminates not only our literature, but ourselves. ♦
© 2001