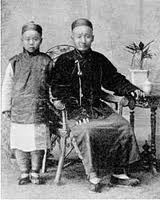 One of the most remarkable Jewish genealogical record books is a 340-year-old parchment manuscript of more than 100 pages, belonging to the Hebrew Union College in Cincinnatti.
Dating from about 1660, the manuscript records the lineages of the eight Jewish clans then in Kaifeng, China. All of the city's roughly 1,000 Jews used only seven surnames: Ai, Chang, Chao, Chin, Kao, Li and Shih.
The register was written with two pens, a wide one for Chinese calligraphy and a narrower one for Hebrew characters. "The mere fact that it was the only Chinese-Hebrew manuscript I had ever laid my hands on, and presumably the only one in existence, proved a magnetic attraction in itself," noted its American translator, Berthold Laufer, in 1930.
Interestingly, the names on the register correspond with names on an 1663 inscription in Kaifeng's former synagogue, which listed contributors to a rebuilding fund after a 1642 flood.
Although some Kaifeng Jews claimed descent from the lost tribes of Israel, they likely came from Persia or India as Radanites, a tribe of Jewish traders along the Silk Road, in the 8th or 9th century. The synagogue was built about 1163.
In the 13th century Marco Polo met Jews in China and noted that Kubla Khan knew of them.
In the 13th century Marco Polo met Jews in China and noted that Kubla Khan knew of them.But news of this exotic community did not reach Europe until 1605, when a Jesuit missionary, Matteo Ricci, met an accomplished Kaifeng Jew, Ai T'ien, in Beijing.
In the 16th century more Jesuits befriended the community, eager to inspect their holy books. Many Christian scholars evidently believed that certain sensitive passages about Jesus had been expunged from the Talmud in Europe, and sought in vain for those passages in China.
At their height, the Jews of Kaifeng observed the Sabbath and Holidays, practiced kashrut and circumcision, and prayed facing west towards Jerusalem; they also burned incense in honour of the patriarchs. At Passover they baked cakes without yeast and daubed red paint on their doorposts. Despite much intermarriage, they kept Buddhist idols from the synagogue. As required by law, they proclaimed fealty to the Emperor in golden Chinese letters in the synagogue, but above this floated the Hebrew Shema.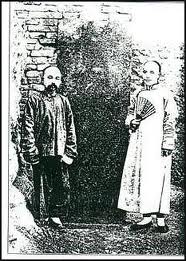 Because of its isolation and assimilation, the community fell into an irreversible decline, numbering no more than 250 and losing its Hebrew skills by 1850. "Morning and night, with tears in our eyes and with offerings of incenses do we implore that our religion may again flourish," a diarist lamented. Their synagogue and possessions were sold off piecemeal.
Today at least 100 Kaifeng residents claim Jewish descent. Although their Yiddishkeit has almost entirely disappeared, they insist on being listed as Youtai (Jewish), as opposed to Han (ethnic Chinese), on all certificates of registry.
William Charles White, a Canadian Anglican bishop who spent 40 years in China, returned to Toronto in 1934 and later published Chinese Jews, a definitive collection of scholarly articles about the Kaifeng community (reprinted 1966). He became East Asian curator at the Royal Ontario Museum, which now holds 11 important items from the community.
Beth Tzedec's Reuben and Helene Dennis Museum in Toronto possesses a unique Scroll of Esther decorated with Chinese drawings. Although it's been linked to the Kaifeng community; scholars say the megillah probably came from Shanghai; it will be on display as of Nov. 25.
A fine model of the vanished Kaifeng synagogue is on display at the Beth Hatefutsoth Museum in Tel Aviv. ♦
© 2001