Note: this compendium of Canadian Jews in the arts appeared in a special supplement of the Canadian Jewish News in 2005.
* * *
Jewish poets were composing lines and Jewish painters composing scenes long before Canada was founded; and, as evidenced in the Canadian Jewish New's weekly Eye on Arts column, there is no shortage of productive Canadian Jewish artists helping to enrich the nation's current cultural scene.
Many Jewish artists make productive contributions without any serious notice taken of their Jewishness, especially if it does not seem immediately relevant. Yet the Jewish community retains bragging rights on each one of them.
Jewish achievements and influence in the arts in Canada and internationally is such a huge subject that any comprehensive treatment could fill a large volume. The following is an abbreviated and necessarily selective compendium of Canadian Jews and the arts.
There seems little point in singing the praises once again of "all the usual suspects." For example, both Mordecai Richler and Leonard Cohen are already international celebrities and their works already widely known, but relatively few readers know that their respective grandfathers also merit attention for their cultural contributions.
Generally speaking, the focus is on the unusual, the obscure, the historical — and the many who made it big in the United States.
* * *
POETS, PLAYWRIGHTS, NOVELISTS, CRITICS
MORDECHAI RICHLER (1931-2001), author of The Apprenticeship of Duddy Kravitz, Barney's Version and many other acclaimed novels, was one of Canada's most celebrated modern writers. The Montreal literary legend also had the merit of being a grandson of the esteemed RABBI YEHUDAH YUDEL ROSENBERG. Born in Poland in 1859, R. Yudel translated the Zohar into Hebrew and penned many Talmudist, halakhic and kabbalistic works as well as belles letters and short stories. In Toronto from 1913, he was rabbi of the Beth Jacob Congregation and founder of the city's first Talmud Torah (Eitz Chaim) on D'Arcy St. Moving to Montreal in 1919, he organized and chaired a Jewish beth din and served the community until his death in 1935.
* * *
LEONARD COHEN, born in Montreal in 1932 and currently residing in Los Angeles, is one of Canada's most celebrated poets, singer-songwriters and novelists. He also has the merit of being descended from a distinguished Canadian-Jewish family.
His grandfather, businessman and philanthropist LYON COHEN (1868-1937), was president of the Jewish Colonization Association in Canada, Baron de Hirsch Institute, Federation of Jewish Philanthropies, Canadian Jewish Congress (1919) and Montreal Va'ad Ha'ir; he organized the Jewish Immigrant Aid Services of Canada and co-founded the Canadian Jewish Times, the first anglo-Jewish periodical in Canada. Lenny's great-grandfather Lazarus and father Nathan were also pillars of the Canadian Jewish community.
* * *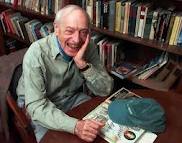 Although usually associated with Chicago, Nobel Prize-winning author SAUL BELLOW (1915-2005) was born in a working-class district of Lachine, P.Q. and spent his first nine years in and around Montreal. His family moved into a flat on Saint Dominique St. in Montreal in 1918, when he was three, and to Chicago in 1924. On a return visit to Montreal in 1987, he visited some of his former neighbours whom he hadn't seen in 70 years or more. "The keenness of his memory astonished those who came to hear him," writes biographer James Atlas. "While Bellow was being interviewed at the Jewish Public Library, a man introduced himself as a person from the old neighborhood. Bellow questioned the man closely about where he'd lived, then began to describe his interlocutor's father, his uncle, everyone in his household, 'as if it had all been yesterday.'"
* * *
Glaswegian-born ISIDORE GORDON ASCHER (1835-1914) is acknowledged as the first Canadian Jewish poet. He immigrated to Canada with his parents at eight years of age and was educated at McGill U., Montreal. He produced poems, novels and a play, and returned to England in 1864.
* * *
Born in Toronto, WILLIAM THOMAS CARROLL RYAN (1839-1910) was a journalist, publicist and author of several books of poems. After serving in the Crimean War, he established the Ottawa Evening Mail (1870) and was city editor of the Ottawa Citizen (1871). He was editor of the Jewish Times, Canada's first Jewish paper (published in Montreal) from 1898; the paper was founded by Lyon Cohen.
* * *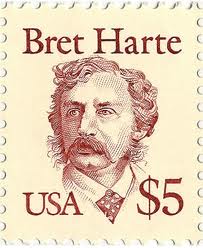 Writer BRET HARTE (1836-1902) wrote tales and poems of California frontier life. Born in Albany, he was so thoroughly identified as an American writer that his Canadian Jewish roots are rarely mentioned: he was related to the prominent Hart family of Three Rivers, Quebec. He visited Toronto in 1873 before a trip to England, and was delighted at the reception he received from what he considered the closest thing to an English audience that could be found on this side of the Atlantic.
* * *
Torontonian ROBERT FRANKLIN MIRVISH, younger brother of "Honest Ed" Mirvish, is an accomplished writer of romantic adventure novels and former radio officer in the US merchant marine, from which many of his stories were derived. Books include House of her Own (1952), Texana (1954) and Point of Impact (1961). "Mirvish is not the most original prose writer around . . . (b)ut he constructs a plot with great skill, and he uses effectively his own first-hand knowledge of the sea," wrote critic Robert Fulford in 1961.
* * *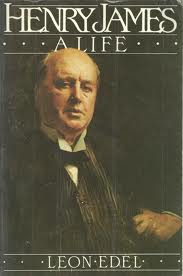 Literary critic LEON EDEL (1907-1997) won the Pulitzer Prize and a National Book Award for his monumental five-volume biography of author Henry James (Henry James: The Imagination of Genius). He grew up in Saskatchewan and studied at McGill U. in Montreal.
* * *
Two scions of Montreal's prominent Roskies family have become leading scholars of Yiddish literature in the United States. RUTH WISSE, author of many works including the influential The Modern Jewish Canon: A Journey through Language and Culture (2000) became Harvard University's first professor of Yiddish literature in 1993. Her younger brother DAVID G. ROSKIES is professor of Jewish literature at the Jewish Theological Seminary of America in New York.
* * *
Montreal author LIONEL SHAPIRO (1908-1958) wrote three political novels including The Sixth of June (1955), a drama centered around the D-Day invasion. The book won a Governor General's Award and was made into a film starring Robert Taylor, Richard Todd and Dana Wynter. "In Shapiro's skillful and much translated works, the Jew becomes the messenger of conscience in a war-torn world," notes the Encyclopedia Judaica.
* * *
According to bibliographer Raymond Arthur Davies, the first novels published in Canada by a Jewish author were Mantle of Elijah (Toronto, 1900) and Jinny the Carrier (Toronto, year unknown), both written by Anglo-Jewish literary legend ISRAEL ZANGWILL.
* * *
ARTISTS & ARCHITECTS
JOE SHUSTER (1914-1992), the artist who created Superman with Jerry Siegel, was born in Toronto, son of a poor immigrant family and cousin to comedian Frank Shuster. As a boy he hustled papers for the Toronto Star, gaining familiarity with the sights and sounds of a big city newspaper. At 10, he moved with his family to Cleveland. After several early collaborations, Shuster and Siegel created the Superman comic strip that debuted in DC-National's Action Comics in 1938. It was an instant success that generated millions of dollars in annual sales. As the company claimed copyright on the superhero, the embittered co-creators sued in 1948 and won a relatively paltry settlement of $60,000 each. A second lawsuit in 1978 gained them lifetime annual pensions of $35,000.
* * *
WILLIAM RAPHAEL, considered Canada's first Jewish painter, was born in E. Prussia in 1833 and reached Canada in 1860. A founder of the Royal Canadian Academy, he painted mainly landscapes and scenes of habitant life in Quebec, for example Wolves After a Habitant Sleigh (1875). Died 1915.
* * *
American architect FRANK GEHRY, designer of the Guggenheim Museum in Bilbao, Spain, and many other acclaimed buildings, was born Frank Owen Goldberg in Toronto in 1929. He moved with his family to California in 1947.
* * *
HOLLYWOOD MOGULS & DIRECTORS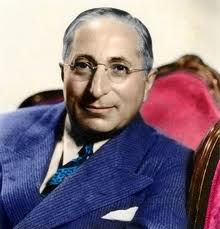 LOUIS B. MAYER (b. Ukraine, 1885), fabled head of Metro-Goldwyn-Mayer motion picture studio, was raised in Saint John, N.B., where his father ran a junk metal concern and his mother sold chickens. As a young man he moved to Boston, built up New England's largest theater chain and made a fortune distributing Birth of a Nation. After founding a film production company in 1917 he moved to Los Angeles and established MGM with Marcus Loew and Samuel Goldwyn.
The studio made many classics including the Andy Hardy series, Meet Me In St. Louis and The Wizard of Oz.
At his peak, Mayer was earning well over $1 million a year; he established the Academy of Motion Picture Arts and Sciences in 1927 and remained at MGM until 1951. Daughter Irene married film producer David O. Selznick. Another Canadian close to Mayer was Montreal-born actress NORMA SHEARER, a Jewish convert who married to Mayer's brilliant cohort, Irving Thalberg.
* * *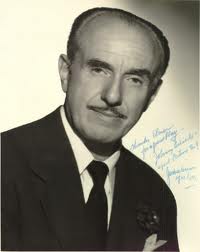 JACK WARNER (b. London, Ont., 1892) was the youngest of 12 children of Polish immigrants, and become a powerful studio head in Hollywood. His connection with film began when the family purchased a nickelodeon in Newcastle, Pa. in 1903. Four of the Warner brothers ventured into film distribution and eventually established the Warner Bros. production studio, which launched the sound era with The Jazz Singer (1927). Warner remained active as a producer until the early 1970s.
* * *
ARTHUR HILLER, responsible for The Out of Towners (1970), Love Story (1970), Plaza Suite (1971), The Man in the Glass Booth (1975), The In-laws (1979) and other popular films, was born in Edmonton in 1932. He served in the RCAF during the war, studied psychology at the University of Toronto, and worked for the CBC before leaving for Hollywood in the late '50s, where he worked on Gunsmoke, Alfred Hitchcock Presents and other TV shows. He and wife Gwen smuggled books and clothing to Russian- Jewish refuseniks in the early 1970s. He is a companion of the Order of Canada, holds a Governor General's award, and received an honourary Academy Award in 2002.
* * *

DAVID CRONENBERG (b. Toronto 1943) began making films while a student of English and science at the U. of Toronto. The film director, screenwriter and producer is considered a master of the macabre and the bizarre, evident in such works as The Dead Zone, The Fly, Naked Lunch, Dead Ringers and Crash. Spider (2002), featuring Ralph Fiennes as a schizophrenic, won the Best Canadian Film Award at the Toronto International Film Festival. Cronenberg's father, the late Milton Cronenberg, was proprietor of a bookstore on College St. in the 1930s and '40s.
* * *
IVAN REITMAN (b. 1946). The Czech-born director-producer, who grew up in Hamilton, Ont., has been ranked alongside Spielberg and Zemeckis as a member of Variety's tiny coterie of box-office magicians known as the "Billion Dollar Directors" club. He began directing short films while a student at McMaster U. His first full-length project was the live TV series Greed; his first film, The Columbus Of Sex (1969) with partner Dan Goldberg, resulted in their arrest and conviction on old-fashioned decency charges.
Even as the trial proceeded, he produced the racy comedy Foxy Lady, then Cannibal Girls. In 1973 he teamed with David Cronenberg for the horror films Shivers and Rabid, and soon was producing successful shows on Broadway. In 1978 came National Lampoon's Animal House, followed by Stripes, Meatballs, Beethoven, Ghostbusters and other lucrative hits.
* * *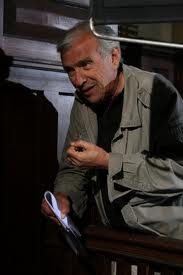 Writer, director and producer SIDNEY FURIE, born in Toronto in 1933, got his early experience working for the CBC. His many projects include The Ipcress File (1965), Lady Sings the Blues (1972) and Gable and Lombard (1976). "Some of his movies, most notably his early films made in England have not only become cult favorites, but have achieved a status properly described by the word classic," writes one internet reviewer.
* * *
TV COMEDIANS & LEGENDS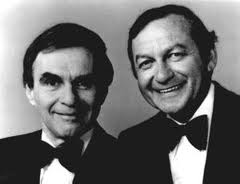 The comedic duo of JOHNNY WAYNE (1918-1990) and FRANK SHUSTER (1916-2002) were the most durable comedy act in the history of The Ed Sullivan Show, appearing 67 times, far more than anyone else.
They began their collaboration as grade 10 students at Harbord Collegiate and continued at the U. of Toronto. They were known as Shuster and Wayne until their first radio program, "Wife Preservers," on CFRB in 1940. They took their comedy routines to the Canadian troops in Europe where, as one of them quipped, they had the distinction of being shot at by both sides. Their CBC comedy specials regularly drew the largest TV audiences in Canada.
"Rinse the Blood Off My Toga" was probably their most famous skit for the Sullivan show. "I'm Flavius Maximus, private Roman eye," said Wayne. "My license number is XIX-VIXXI. It also comes in handy as an eye chart. If you can't read it, you're nearsighted. If you can pronounce it, you're Polish." Caesar's widow (played by Toronto actress Sylvia Lenneck) had a New York Jewish accent: "I said to him, Julie don't go, I said. It's the Ides of March, already."
Wayne's father Charles Weingarten was co-founder of Mizrachi Canada and his mother was a Mizrachi president. Shuster's father Jack was an early motion-picture projectionist in Toronto.
* * *
Torontonian LORNE MICHAELS (b. 1944) was the creator and executive producer of Saturday Night Live, the long-running late night television comedy show. He is also executive producer of NBC's Late Night with Conan O'Brien.
He attended the U. of Toronto and worked at the CBC. In 1968 he moved to Los Angeles and worked as a writer on NBC's Rowan and Martin's Laugh-In and other comedies. He began SNL in New York in 1975 and has produced a score of other successful programs, music specials and movies. He was formerly married to Rosie, former SNL writer and daughter of Frank Shuster.
* * *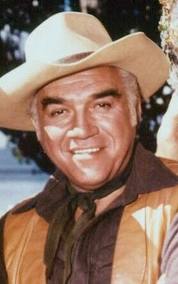 Star of the classic TV western Bonanza, LORNE GREENE (1915-1987) once said that he based his portrayal of the noble patriarch Ben Cartwright on his father Daniel Greene, a shoemaker who died three years before the first episode aired in 1959.
Born in Ottawa, Greene studied chemical engineering at Queens U. in Kingston and acted and directed in the school's drama guild. After winning a fellowship to an acting school in New York, he returned home and became the "voice of Canada" for the CBC in 1939. He served as a flying officer in the RCAF during WWII and afterwards founded Toronto's Academy of Radio Arts.
After some television work and major roles at Stratford and on Broadway, a spot appearance on TV's Wagon Train in 1959 led to the role on Bonanza.
After the show's last season in 1973, Greene starred in Griff, a short-lived detective series, and in the fleeting science fiction series, Battlestar Galactica. He also hosted Lorne Greene's New Wilderness.
* * *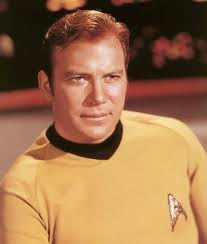 To millions of diehard fans, he is the immortal captain James T. Kirk, heroic captain of the Starship Enterprise in the 1960s Star Trek TV series. Montreal-born actor WILLIAM SHATNER (b. 1931) reprised the role in a series of Star Trek movies, even directed one himself. Besides writing several books about his Star Trek experience and some science fiction novels, he continues to act as well as write, produce and direct.
* * *
Desperate to find a last-minute replacement for an actress who was ill, TV star Jack Benny introduced his wife, MARY LIVINGSTONE (1906-1983) into The Jack Benny Show as a kind of "heckler-secretary" and wise-cracking family friend. Despite her stage fright, Livingstone (real name: Sadie Marks) became a regular on the show. Some sources give Vancouver as her birthplace, others say Seattle.
* * *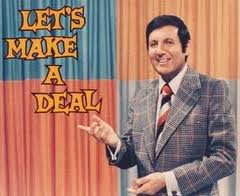 Let's Make a Deal, the high-energy TV game show that ran on NBC from 1963 to 1986, made co-creator and host MONTY HALL (b. Winnipeg, 1921) into a celebrity. He was the epitome of the suave American talk-show host dangling prizes of cash, washing machines, new cars — and sometimes mules — before bedazzled contestants dressed in wild costumes.
Hall began his show business career in Canadian army shows during WWII. In 1945, he performed in musical and dramatic productions at the U. of Manitoba while earning a science degree. Despite his "damned Canadian accent," he was eventually hired as a broadcaster in New York in 1955. He moved to Hollywood in the early ' 60s.
Long associated with Variety Clubs International, he has helped raise millions of dollars for charitable organizations worldwide. He is a companion of the Order of Canada and has a children's wing named after him at Mount Sinai Hospital.
* * *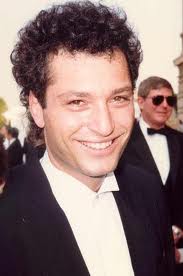 Comedian-actor HOWIE MANDEL (b. Toronto, 1955) attained prominence in the United States as Dr. Wayne Fiscus on the TV medical drama St. Elsewhere. He is known for his frequent appearances as a stand-up comedian and for his hidden camera segments on The Tonight Show with Jay Leno.
Mandel's career started by fluke during a 1979 visit to Los Angeles. The story goes that his friends coaxed him to the microphone on amateur night at the legendary Comedy Store, and a producer hired him on the spot; he's never looked back. He now lives in Los Angeles with his wife Terry and their three children.
* * *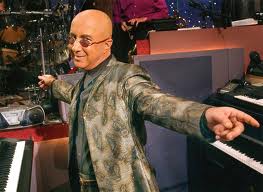 Best known as band leader on The Late Show with David Letterman, PAUL SHAFFER's musical career began with a Toronto production of Godspell in 1972. He was also on Saturday Night Live, made many recordings, and has appeared in numerous films including Disney's Hercules, in which he had a talking part. Born in what is now the city of Thunder Bay in 1949, he is a national spokesperson for Epilepsy Canada.
* * *
While a student at McMaster U. in his native Hamilton, EUGENE LEVY (b. 1946) acted in a film by Ivan Reitman. He appeared with the Second City Troupe, the SCTV comedy show and in many movies. He is an advisor to the comedy program at Humber College.
* * *
Torontonian RICK MORANIS (b. 1954) was also with SCTV, appeared in numerous movies, and is an advisor to Humber's comedy program.
* * *
SINGERS, PIANISTS, ROCK MUSICIANS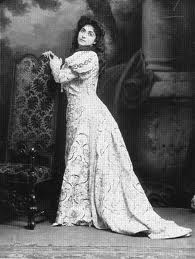 PAULINE DONALDA (1882-1970) of Montreal was an operatic soprano who sang with Caruso and performed all over Europe, the United States, Canada and Russia. She was born Pauline Lightstone to Polish-Jewish immigrants who had changed the name from Lichtenstein. She made a stunning debut in Nice in 1904. A founder of the Montreal Opera Guild, she received the Order of Canada.
* * *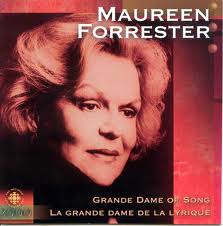 MAUREEN FORRESTER (b. Kathleen Stewart in Montreal, 1930) has been hailed as "the great contralto of her time, Canada's grande dame of song and one of this country's musical ambassadors to the world." She has performed and recorded with the world's great orchestras, holds a Governor General's Award and is a Companion in the Order of Canada.
Fourth and youngest child of an Irish mother and Scottish father, Forrester, grew up in a poor district in Montreal and left school at 13 to help support the family. Encouraged by her mother, she began singing in church choirs and taking voice lessons.
At 18 she applied to New York's Juilliard School of Music, but was rejected because of her lack of high school. After a 1953 debut recital in Montreal, she won recognition in Europe in 1955 and North America in 1956. A convert to Judaism, she married violinist-conductor Eugene Kash in 1957. She worked tirelessly for many cultural organizations, including the Canadian Opera Company, National Ballet of Canada, National Film Board and the Canada Council, which she once chaired.
* * *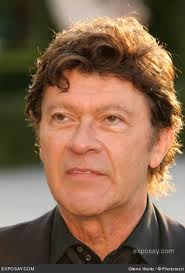 As a driving force of The Band, ROBBIE ROBERTSON (b. Toronto, 1943) is one rock's most influential and legendary figures. The son of a Mohawk mother and Jewish father, he grew up in Toronto and spent summers on the Six Nations Reservation outside Brantford. He was active as a teenager in various local bands; his bluesy rock guitar style helped define the distinctive sound of Ronnie Hawkins & The Hawks.
When Bob Dylan went electric during his 1965-66 world tour, Robertson was in the backup group and, with other members of The Hawks, formed the unit that would become The Band. Whether touring with Dylan, recording solo albums or scoring Hollywood movies for Martin Scorsese, Robertson has been at the centre of the music scene since the late 1950s. He has won numerous Juno Awards, and with The Band has been inducted into the Rock and Rock Hall of Fame. He works today as a creative executive at DreamWorks Records.
* * *
BEN MINK, violinist, mandolinist, guitarist and composer, was born 1951 in Detroit of Polish parents and lived in Cleveland until age 11 when he settled in Toronto. A close associate of k.d. lang, with whom he has co-written songs and performed since 1985, he has also recorded with Dan Hill, Anne Murray, Raffi, Rush, Bare Naked Ladies and other artists. He produced many albums including lang's recent Hymns of the 49th Parallel, and recorded several of his own.
* * *
GEDDY LEE, son of Polish concentration camp survivors, is the vocalist, bassist and keyboardist for the heavy metal group Rush, which has sold more than 40 million records internationally since 1974. Born Gary Lee Weinrib in Toronto in 1953, Geddy's official stage name was inspired by his mother's heavily-accented pronunciation of his first name. He and band members Alex Lifeson and Neil Peart have won numerous Junos and the Order of Canada and raised more than $1 million for charity.
* * *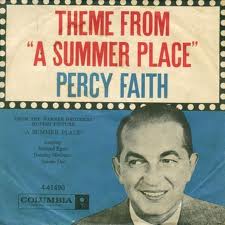 ABRAHAM FEINBERG born Abraham Nisselevicz in Bellaire, Ohio in 1899, was ordained as a rabbi in the '20s but gave it up in the '30s to become a singer named Anthony Frome. After hosting a New York radio show for several years he returned to the pulpit and served at Toronto's Holy Blossom Temple from 1943 to 1961. A strong social activist, he protested the war in Vietnam and met with Ho Chi Minh in 1967. He also joined John Lennon and Yoko Ono during their famed "bed-in" for peace in Montreal in 1969 and sang in the chorus of Lennon's Give Peace A Chance, recorded in a suite at the Queen Elizabeth Hotel. "Maybe we can bill ourselves as John Lennon and the Flaming Red Rabbi," he reportedly joked to the superstar Beatle. He moved to San Francisco in the '70s and died in Reno in 1986.
* * *
Bandleader, orchestrator and composer PERCY FAITH (1908–1976) was born in Toronto and conducted a live orchestra for the CBC from 1938 and 1940, when he moved to Chicago. Compositions include Delicado, Moulin Rouge and Theme from A Summer Place.
* * *
THE STAGE
American playwright DAVID BELASCO (1853-1931) was born in San Francisco and lived from age 5 to 11 in Victoria, B.C.; his parents were among the province's earliest Jewish immigrants. He reached New York in 1882 and scored many theatrical successes beginning with the Civil War drama The Heart of Maryland (1895). In 1907 he built New York's Stuyvesant Theatre, later renamed the Belasco. A mentor to filmmaker C. B. DeMille, he "has been ranked as a director on the same level as Tyrone Guthrie and Elia Kazan," according to historian Stuart Rosenberg.
* * *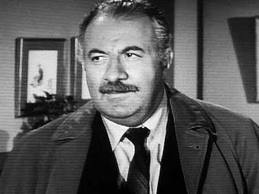 LOU JACOBI (b. Jacobovitch in Toronto, 1913), a celebrated comic-dramatic actor with many triumphs, is perhaps best known for his role as the bread-stealing Mr. Van Daan in the film version of The Diary of Ann Frank. At three, he sang at a charity concert for Toronto's Jewish Home for the Aged and made his theatrical debut at 12 in The Rabbi and the Priest at Toronto's Princess Theatre. Performed stand-up comedy in Muskoka in the late 1940s and appeared in the popular revue Spring Thaw. Went to England in the early 1950s and eventually reached Broadway, where he played in Neil Simon's Come Blow Your Horn and Woody Allen's Don't Drink the Water. He appeared in the stage production of Anne Frank and was chosen by director Garson Kanin to appear in the film. Jacobi once accurately described his own look as "everyone's genial Uncle Max."
* * *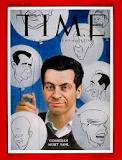 Born in Montreal in 1927, comedian MORT SAHL began to work as a stand-up comic while at university in Los Angeles. Like Lenny Bruce, he turned to the newspapers for his pungent brand of political satire; his rapid, non-stop delivery earned him the nickname "Rebel Without A Pause." Success prompted record albums and appearances in movies and on American late-night TV. In 1960 he appeared on the cover of TIME Magazine, which dubbed him "the patriarch of a new school of comedians." Long a thorn in the side of US presidents from Eisenhower to Bush, he is still performing. ♦
© 2005