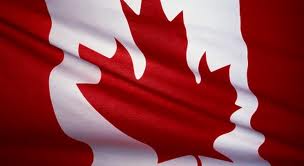 In his recent book While Canada Slept: How We Lost Our Place in the World, Ottawa writer Andrew Cohen examines what he calls "our three D's" (defense, diplomacy, development), presents irrefutable evidence of our declining influence and reputation in these spheres, and suggests that it's time for us to regain some of this lost ground.
The book's persuasive arguments, political insights and solid historical perspective have earned it a place on national bestseller lists and also a much rarer distinction. It was recently nominated (2003) for a Governor General's Award in non-fiction, one of only five books short-listed from more than 200 submissions.
An associate professor at Carleton University's school of journalism, Cohen is a columnist for the Ottawa Citizen and a former writer for the Globe and Mail. A Montreal native, he attended McGill University and later concentrated on international studies at Cambridge.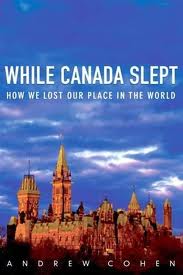 Much of his book focuses on what he calls "the golden age of Canadian diplomacy" — an age defined by the contributions of three particular diplomats, Hume Wrong, Norman Robertson and Lester Pearson. Cohen calls them "the finest of their generation, blessed with an imagination and ambition that defined their country in the eyes of the world in the middle decades of the twentieth century."
Through their collective effort, they helped Canada reach a zenith of influence and importance in the international sphere in the 1950s and 1960s. While Canada Slept documents the slow and steady decline Canada has made in the intervening years.
Canada, besides being a leading peackeeper, was a leading military power after WWII with the fourth-largest armed forces in the world, the book points out. Today we contribute fewer soldiers to the UN than Portugal, Ghana, Nepal and Bangladesh, and our defence budget has been slashed. Canada's foreign service and foreign aid contributions have also slid downhill, according to Cohen, who apportions a significant amount of blame on the current resident of 24 Sussex Drive.
"There's a focus on Chretien in this book," he told The CJN last week. "I call him the most parochial prime minister since the early Mackenzie King, since I think that he was essentially not engaged in foreign policy at all."
(Chretien's readiness to shake the hand of an antisemitic foreign head of state "was unwise," Cohen said. "He seems to not understand the meaning of these things.")
Fortunately, the 48-year-old journalist does see some light at the end of the tunnel.

"I'm hoping that we'll start talking about foreign policy again," he said, "and that we'll find the money and the country will once again find our place in the world . . . . It will take a great deal of contemplation and resourcefulness to be the people we can be."
A recipient of many previous awards and honours, Cohen wrote a 1990 book on the Meech Lake accord and co-edited a collection of essays on Pierre Elliott Trudeau. While Canada Slept grew out of a presentation he made to the House of Commons standing committee on foreign affairs and international trade in the wake of the September 11 terrorist attacks.
A 220-page hardcover, While We Slept is published by McClelland and Stewart and sells for $31.99. ♦
© 2003