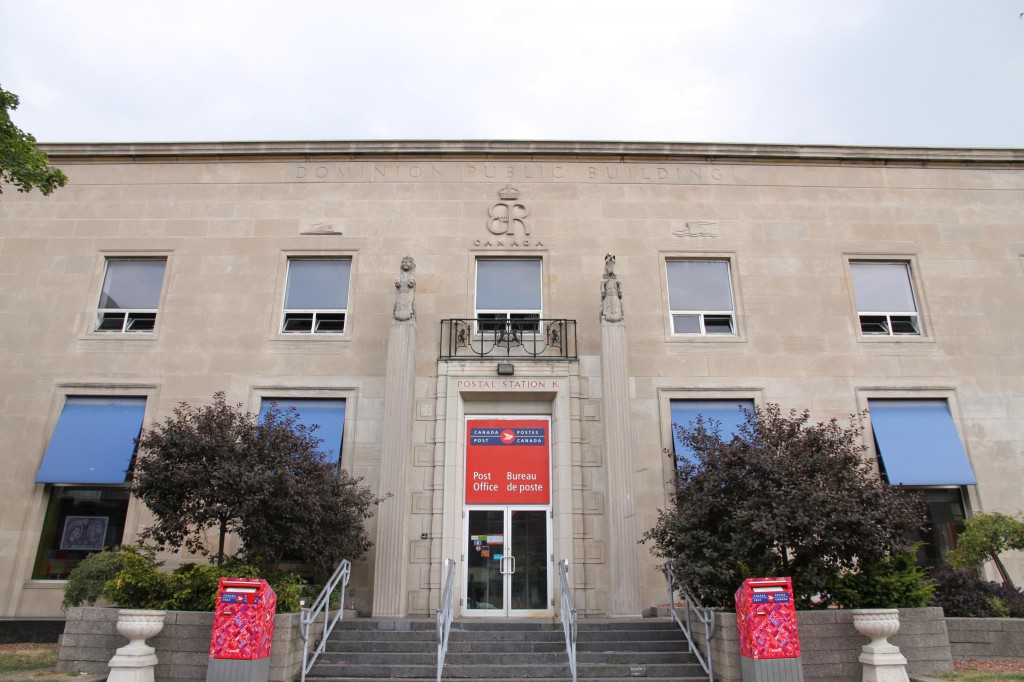 The federal government has plans to sell Postal Station K, the historic art deco building at 2384 Yonge Street, several blocks north of Eglinton, and local residents are up in arms at the thought that a condo developer may take over the property.
"This building is of great historic significance, and also stands on the site of a National Historic Monument commemorating the Rebellion of 1837, and the site of Montgomery's Tavern," said Mike Colle, MPP for Eglinton-Lawrence, who has organized an urgent Town Hall Meeting on the matter.
The building also features the rare royal insignia of King Edward VIII, who abdicated the throne less than a year after accession.
One of the few dignified public spaces left along Yonge Street, the property is in danger, if sold, of being redeveloped as the centerpiece of a towering condominium building. Concerned local residents have been manning a table outside the building recently, giving out leaflets and encouraging passers-by to sign a petition.
"I know how these things work," said Colle in a recent interview. "If you don't say something quickly and let the public know, before you know it the building is sold and it's too late."
The Town Hall Meeting is scheduled for Wednesday October 10, 7 p.m., at St. Clement's School, 21 St. Clements Avenue (six blocks north of Eglinton, one block west of Yonge). RSVP to 416-781-2395 or mcolle.mpp.co@liberal.ola.org ♦
For further information please visit the Save Postal Station K Facebook Page.