Barnett Danson Left Estate of $22,450
From The Toronto Star, March 20, 1919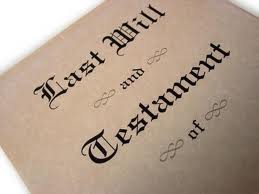 Barnett Danson, a merchant, who died November 6 last, left an estate of $22,450, which has been probated on application of Isaac, Joseph and Leopold Danson. Realty totals $22,250 and includes 179 Jameson ave., $4,000; 992 and 994 Queen street west, $4,000; 198, 200 and 202 Manning ave., $2,800; 177, 179 and 181 Claremont street, $3,600; and 1 to 35 Northview terrace, $7,750. The remainder is household goods, $300.
"I give and bequeath all Hebrew books and an encyclopedia to my son, Isaac," reads a paragraph in the will, made August 11 last. The stores on Queen street are devised equally to the sons Joseph and Leopold. "Failing to agree," reads the will, "I devise the store and premises 992 Queen west to Joseph, and 994 Queen west to Leopold." All stock in trade in the said store is devised to the two said sons.
The house on Jameson ave. goes to the sons, Joseph and Leopold, and a daughter, Rose Zucherman, in equal shares. The contents of the house are bequeathed to two daughters, Rose Zucherman and Florence Danson, with the exception of the books. The houses on Manning ave. and Claremont street go to a daughter, Florence Danson.
The eighteen houses on Northview terrace are to be sold and the income, paid to: one-sixth to Annie Alpert, a daughter; one-third to Rose Zucherman, and an eighteenth to each of the following grandchildren: Mildred Kreezor, George Kreezor, Raymond Kreezor, Mildred Alpert Savitt, Miriam Alpert, Selina Alpert, Bertram Savitt and Jennie Kreezor.
Legacies are provided as follows; $400 to the Jewish Charities Federation; $100 to the Hebrew Federation; $100 to the Hebrew Congregation H. B.; $1,000 to a daughter, Rose Zucherman, $500 to Arna Zuckerman; $150 to Bertram Danson; $150 to Marelyn Danson; $300 to Leopold Danson; $60 to a daughter-in-law, Sadie Wolfe Danson, and $50 to Nettie Raphael Danson. The residue is devised equally among the children. ♦