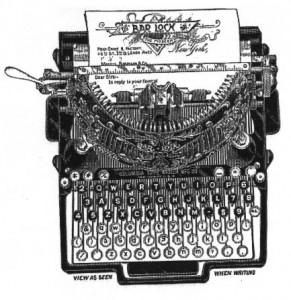 A comment that Saul Cantor's daughter, Rochelle, made more than five years ago inspired him to write his memoirs.
She said to him, in 2000, "I know some of the things about your life, but there are a lot of things I don't know," he writes in his recently published book, From Then to Now: Growing up Jewish in Toronto's Little Italy.
In the book, Cantor, 85, who calls himself "an ordinary man," urges other "ordinary people" to write their memoirs for their children, grandchildren and others to come. Cantor has a son, David, and two grandchildren.
From Then to Now is made up of vignettes in which Cantor, 85, describes his childhood and other phases of his life — his teen years, his work in the Royal Air Force (RAF) during World War II and his two marriages. He also writes about his children, business, and his active life filled with creative hobbies. The book includes photographs.
Cantor's grandparents, Jankel and Faiga Sandperl, were born in the mid-1800s in Poland. He dedicates his book to his parents — Nathan Contorowitz, who came to Canada from Kielce, Poland, and his mother, Gittel Pheffer, who came from Stashov, Poland. They met and married in Toronto in 1915.
"My father taught me by example — truth, courage, diligence and loyalty. He encouraged me in the adventures of life and I shall be forever grateful for that," Cantor says.
"My mother also taught me by example — love, compassion, charity and kindness. Her devotion to her husband and children was a lesson that I learned from her."
Cantor writes about the family's first home on Baldwin Street, then another one at 192 Bellwoods Avenue, where he and his family lived among Italian immigrants.
"I had many Italian friends when I lived on Bellwoods Avenue and I still keep in touch with them," he says.
Cantor attended Grace Street Public School and Harbord Collegiate and Central Technical School.
In his memoir, he tells of his summers at Fenelon Falls, Camp B'nai Brith at Willow Beach, and Smith's Bay House at Port Carling. He reminisces about Bellwoods Park, the YMHA on Brunswick Avenue, the library on St. George Street (two blocks east of the corner of Spadina Avenue and College Street) and his buddies and their antics.
"I didn't have a bar mitzvah when I was 13 years old because of the Depression. I went to the Farband Shul and the Euclid Talmud Torah. But I did have a bar mitzvah at the Adath Sholom Synagogue in 1979 with seven other men when I was in my mid 50s," Cantor says.
"I guess you can say it is better late than never."
In 1940 Cantor and two of his friends applied to the air force. He was rejected because as a child he had tuberculosis. A civilian during the war, he worked for the RAF at Gander, Nfld., as a mechanic in the Ferry Command.
"That's where the large airplanes were checked before being flown to Scotland for active duty," he says.
"My two friends were killed in active duty."
Cantor writes about his business career after World War Two, including working at the Junction Sports Centre on Dundas Street West.
Cantor retired 20 years ago and says he tries his best to keep as active as he can. "I think it is important to exercise my body and my brain every day. My wife, Goldie, and I have a lot of interests in common, antiquing, outdoor activities, travelling and dancing.
"It is also very important to be forgiving and not to carry a grudge. I think that you have to love yourself first because if you don't learn to love yourself, you can't love others." ♦
This article appeared originally in the Canadian Jewish News and appears here courtesy of the author. © 2006 by Cynthia Gasner.