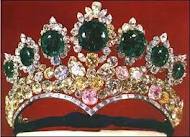 A. Douglas Tushingham, the Royal Ontario Museum's chief archaeologist for 27 years, participated in many major international digs, including several in Jerusalem and Jericho with the eminent British archaeologist Dame Kathleen Kenyon, yet his greatest moment of glory may have come as a result of a spectacular project that had nothing to do with archaeology: cataloguing the crown jewels of Iran.
Dr. Tushingham and ROM gemologist Dr. V.B. Meen worked for months in the Persian royal treasury in Tehran in the mid-1960s, and eventually published a lavish colour catalogue for which they each received a gold medal from the Shah at a glittering state banquet in 1968. "No archaeologist was ever treated like this — you can't imagine how we enjoyed it," said his wife and professional colleague, Maggie Tushingham, who identified the episode as a highlight in her husband's life.
* A. (Arlotte) Douglas Tushingham, archaeologist; born Toronto, Jan. 19, 1914; died Toronto Feb. 27, 2002.
Dr. Tushingham, who died in Toronto on February 27, 2002 at the age of 88, is credited with ushering the ROM into a golden era of field archaeology in which it participated in excavations in Iran, Turkey, Egypt, England, Belize and the Caribbean, as well as across Canada. He also helped Canadians gain clear legal title to the Hamilton and Scourge, two well-preserved British battleships from the War of 1812 that may yet be raised from the Lake Ontario seabed.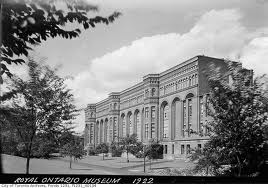 Although he published a hefty boxed volume on his archaeological work in Jerusalem, and articles on Jericho and the Dead Sea scrolls in National Geographic, his major accomplishment was "political rather than archaeological," according to the ROM's former director, T. Cuyler Young: "I would say that his main contribution was that he represented Canada as the assistant director of Dame Kathleen Kenyon at Jericho and Jerusalem. No Canadian archaeologist has ever held such a prestigious position within the political world of Near Eastern archaeology, so he was really a groundbreaker."
The globe-trotting archaeologist, who was also an ordained United Church minister, was born in Toronto in 1914 as the first of three children. His father worked for Bell Telephone and was transferred often — the family moved to Collingwood, Meaford, Midland and other towns in southern Ontario; upon retiring, he became director of a local history museum in Midland. His mother was a world championship typist who earned a posthumous niche for herself by way of an exhibit at the Canadian Museum of Civilization in Hull, Quebec.
Tushingham received a B.A. from the department of Orientals at the University of Toronto in 1936, then accepted a scholarship to the Oriental Institute of the University of Chicago, through which he participated in a dig at Karnak, Egypt, and received a bachelor of divinity in 1941. From 1942 to 1945 he worked on various Navy frigates that prowled the St. Lawrence and North Atlantic for German submarines. Returning to his studies after the war, he completed a PhD thesis on Natural Law in the Old Testament in 1948. Also that year, he married Maggie, whom he had met while excavating a fort in Midland.
After a stint teaching at the Oriental Institute in Chicago, he worked for the American School of Oriental Research (now the Albright Institute) in Jerusalem, first as professor, then as director, and joined a Herodian-era dig at Jericho and an Old Testament-era excavation at Dhiban, Jordan, the old capital of Moab. Soon Dame Kenyon invited the Canadians to join her international team at an Old Testament tell in Jericho, the oldest known walled city in the world.
As assistant director of the project, Tushingham presided over the lower slope of the tell, which dated from the "pre-pottery neolithic period" of about 8,500 years ago. They uncovered many ancient tombs containing wrapped skulls and rows of skeletons, and many small houses. Up from the ground came jewelry, bowls, wooden tables and other artifacts. "The stuff came up so fast that we couldn't keep up with the cataloguing of it," Ms. Tushingham said. "That was the most exciting dig because it was all new, none of it had been done before."
Dr. Tushingham helped explore some of the caves of the Dead Sea scrolls, traded in antiquities, and joined other digs in the region. For two years beginning in 1953, he taught theology at Queen's University in Kingston, Ontario, and joined the ROM in 1955 as head of its art and archaeology division.
Blessed with a talent for raising funds for archaeological projects, especially in the Holy Land, he led a ROM excavation in Jerusalem's Old City from 1962 to 1967; he was appointed the ROM's chief archaeologist in 1964. (Although not one to speak an ill word of anybody, Tushingham apparently never kept it a secret that his sympathies, in regard to the Arab-Israeli conflict, were solidly in the Arabist camp.)
His Iranian adventure began in 1966. The government provided him and his family with a large house, staffed with servants, in a Tehran suburb. Every day, he went to study the dazzling horde of diamonds, sapphires, emeralds, rubies and jewel-encrusted treasures that were on public display in a bank vault, and which represented a small fraction of the royal collection. Published by the University of Toronto Press, the Tushingham-Meen catalogue won a prize at the Stuttgart Book Fair. The Shah, who received limited deluxe-edition copies, expressed his gratitude with gold medals at a lavish reception in 1969. "We had a fabulous dinner made by the same chef that had made dinner for Churchill, Stalin and Roosevelt, in the same room, with servants standing behind every chair," Ms. Tushingham recalled.
Dr. Peter Storck, senior curator emeritus of the ROM, remembered Tushingham as a generous mentor and a patient administrator who reacted calmly when First Nation protestors occupied his office after a native ossuary had been disturbed in the 1970s.  "Doug handled it very well and immediately made security arrangements, and the situation was resolved quietly within a few days," he said.
Decorated with several wartime medals, Tushingham received more awards from the city of Toronto and from the Toronto Historical Board, of which he was chairman for several years. He also chaired the Canadian Museums Association and the Hart House Music Committee, and was honourary curator of the Marine Museum.
Besides Maggie, his wife of 54 years, he is survived by a daughter, Margot Briscoe-Knight of London, England. A son, Ian, predeceased him. ♦
© 2002