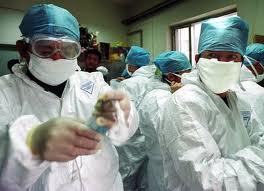 As the first doctor in North America to die of SARS, Toronto physician Nestor Yanga may have gained more prominence in death than by anything he had accomplished in life.
He was a dedicated general practitioner, church volunteer and family man who was passionate about everything he did, according to friends. A former president of the Canadian Filipino Medical Association, he loved dancing, gardening and spending time with his wife and two sons.
In the early days of the city's SARS outbreak, as doctors were still scrambling to identify and contain the alarming new disease, a patient turned up at Dr. Yanga's east-Toronto clinic who was a family member of one of the first carriers in Canada; two more family members came to see him two days later. In medical parlance, all would be known as "super-secretors" for the highly virulent and infectious strains they carried.
"He saw them in the waiting room and told them they'd better go to the hospital," said his friend, Dr. Bina Comendador, a Richmond Hill, Ont. psychiatrist.
Shortly afterwards Dr. Yanga came down with a slight fever, then a dry cough. When the symptoms worsened, he visited a newly instituted screening center for SARS and was told to get to Sunnybrook hospital right away. "Being the doctor he was, he drove himself to the hospital and he never came out," Dr. Comendador said.
He died after a four-month struggle with the disease on August 13 at the age of 54. He was the 44th SARS victim in the Toronto area.
An estimated 2,000 people, including many provincial dignitaries, medical professionals and members of the city's Filipino community, paid their last respects to Dr. Yanga at a funeral in Toronto's St. Michael's Cathedral in which eulogists depicted him as a hero who had fallen on the front lines of medicine's unrelenting battle against illness of all kinds.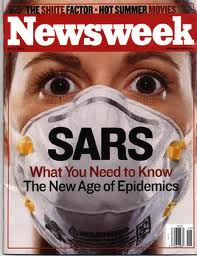 Many noted that Dr. Yanga died while helping others. "He contracted the disease while caring for one of his patients," said Dr. Larry Erlick, president of the Ontario Medical Association. "It's a risk that physicians face every day."
As if to underscore that risk, two of the three doctors who worked with Dr. Yanga in the Lapsley Family Doctors Clinic were also infected with SARS last April; one remains hospitalized while the other is still too weak to resume his medical duties; the fourth recently reopened the clinic and is struggling with a fourfold increase in patient load. As well, two nurses in the Toronto area have died of the virus after bravely tending SARS-stricken patients.
Born in Malabon, the Philipines, on Oct. 8, 1948, Nestor Yanga studied medicine at the University of Santo Tomas in Manilla; he specialized in surgery and graduated in 1975. He emigrated to Canada in 1981 and was married the same year in Toronto, having met his prospective bride, Remy, during a visit two years earlier.
Passing a rigorous set of medical exams in Canada, Dr. Yanga interned at a Newfoundland hospital for two months, then at two hospitals in Toronto. Intending to become a psychiatrist, he studied at McMaster University and at the University of Toronto, but withdrew in his third year, telling friends he preferred to practice family medicine.
Toronto psychiatrist Dr. Dulce Bismonte recalled that Dr. Yanga had inspired her to enter psychiatry and that she was very saddened when he told her he was leaving that field. "He was so compassionate and caring, he would have made an excellent psychiatrist," she said.
As a general practitioner, Dr. Yanga got to know many of his patients as people and often spent more time with them than strictly necessary, to the occasional consternation of patients in his waiting room. Any annoyance would invariably melt away, however, as the meticulous but easygoing doctor would bestow a similar level of care and warmth upon each waiting patient in turn.
"He was the kind of person you could respect and really care about, and I think his patients felt that too," Dr. Comendador said. "He would make you feel that you were special and that you were the most important patient."
Dr. Yanga sometimes assisted with surgeries at Centenary Hospital and worked as a volunteer at the sexual assault clinic at Grace Hospital. He and his wife were also dedicated members of the Filipino-dominated charismatic Catholic group Bukas Loob Sa Diyos, through which they assisted needy youth, elderly and the homeless.
Having performed in his youth with a dance group that toured all over Southeast Asia, Dr. Yanga retained a passion for ballroom dancing, which he did with his wife, and line dancing, which he did apart from her. "Nestor loved to dance," Dr. Bismonte observed. "He might have been on the chubby side, but he was a very graceful dancer."
He was, above all, a consummate family man who always reserved plenty of time to be with his family and usually took them with him to medical conferences at resorts. "His loss is a tragedy to his family as well as to all of his patients, and I don't know how we're going to overcome it," Dr. Erlick said. "He certainly had a huge following and it's hard to replace a physician like that."
Nestor Yanga leaves his wife Remy, sons Nelson, 20, and Ronald, 16, brother Emmanuel and father Lauro, all of Toronto. ♦
Originally appeared in the Globe and Mail. © 2003.