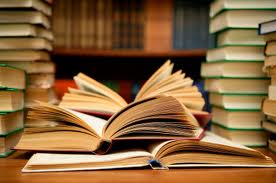 When it came to literature and children, Nancy Wade Stadler was like an open book: she loved reading and she loved transmitting the joy of reading to young minds.
Stadler worked as a children's librarian and branch head throughout the Toronto Public Library system for 20 years. She had an extensive knowledge of literature and served for several years on the committee that selected new books for the city's downtown branches. She was an operational manager and trainer for the Library when she died last month at the age of 51.
Friends and colleagues recall her enthusiasm for putting good literature, particularly works by Canadian authors, in the hands of readers of all ages. According to many, she had a talent for transmitting her passion for books to others, especially the young, and was a mesmerizing storyteller.
"She could have an audience of 50 children spellbound without the use of props or puppets," said Phyllis Malette, a librarian who first encountered her in Ottawa in the mid-1970s. "I think the children could really tell how much she loved the story and how much she wanted to share it with them."
"She was enthusiastic about and hugely committed to public libraries and the role they served in the community," said Katherine Palmer, who worked with her at Northern District, one of nine library branches that Stadler headed at various times. (Others included Bloor-Gladstone, Dufferin-St.Clair,  Pape-Danforth, Parliament and Swansea.)
Born in Kapuskasing, Ont., in 1948, Nancy Wade was the middle of three children in a family that moved often; she received her public schooling chiefly in Terrace Bay, Ont., Lancaster, N.B., and Neenah, Wis. Her father was a chemical engineer who worked mainly in pulp mill towns — making paper. Her mother was a school-teacher who challenged her children with word games and spelling bees.
Earning an arts degree from Queen's University and a master of library science from the University of Western Ontario, she began working at libraries in Pembroke and Ottawa in 1973. Within a few years, propelled by what a library tribute described as a "sense of adventure and wanderlust," she sought a position at the International Youth Library in Munich, Germany.
"I was there when she applied," recalled one particular librarian who was in a position to assess her application. "She had the best qualifications, and I remember thinking, 'What could she be like?' I had a feeling that she could be somebody interesting." Nancy was hired in 1977 and married that particular librarian — Alois Stadler — in 1978.
At the Munich library, she managed the children's literature collection for all major English-speaking countries and for Scandinavia. She corresponded with publishers and writers and illustrators, recommended outstanding titles for translation into German, and represented the library at international book fairs. She became the library's resident expert and booster of CanLit.
In 1979 she and Alois returned to Canada and found employment in Toronto's library system. Eventually they had three children, all boys, for whom the local library would become almost as familiar as their own living room. "They (the children) were always begging for new stories to read, and she was always bringing new books home," Alois recalled. "The books were always getting more sophisticated, ending up with Lord of the Rings and things like that."
Not surprisingly, Nancy was a devoted mother who "invested a huge amount of time with her kids," said her brother, Scott Wade, a Canadian diplomat stationed in Paris. "I bet she had been to the Toronto Zoo 100 times. I don't think I'm exaggerating. I bet she took her kids to the Toronto Island 200 times. She really believed that you have to spend time with kids."
Besides literature, Nancy enjoyed the theatre and opera, was an avid gardener and, with Alois, an intrepid hiker, especially of the Halton Hills. Friends said they will miss her sparkling sense of humour.
She died in Ennetbaden, Switzerland, while visiting her sister-in-law, Elisabeth Stadler. Besides her husband, she leaves sons Philip, Frederick and James; brother Scott Wade in Paris, and sister Shirley Linton in Courtenay, B.C.
In lieu of flowers or donations the family requests that you read a book with a child or buy and read a book by a Canadian author in her memory. ♦
Originally appeared in the Globe and Mail. © 2002