Father of Reform Judaism in Canada dies at 93
Well-known philanthropist, educationist passes after street-car collision
Edmond Scheuer, 95, one of Toronto's oldest and best known citizens, died Friday (July 2, 1943) in St. Michael's hospital following a collision with a street car at MacPherson Avenue and Yonge Street. Mr. Scheuer retired from the jewelry business a number of years ago. He had only recently started going out again after a six-months illness.
Philanthropist, educationist and father of reform Judaism in Canada, Mr. Scheuer was born October 13, 1847 at Beincastel, on the Moselle river in Prussia. At 18 he went to live in Paris, where two years later he was among the great crowds that saw all Europe's royalty at the Paris exposition in 1867. Four years later he came to Canada and went into business with a relative in Hamilton.
Moving to Toronto in 1886 he took charge of the children's school of Holy Blossom Synagogue. In connection with his work he wrote a number of young people's text books and taught Scripture lessons to more than 2,000 children.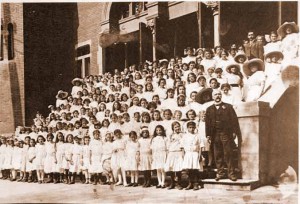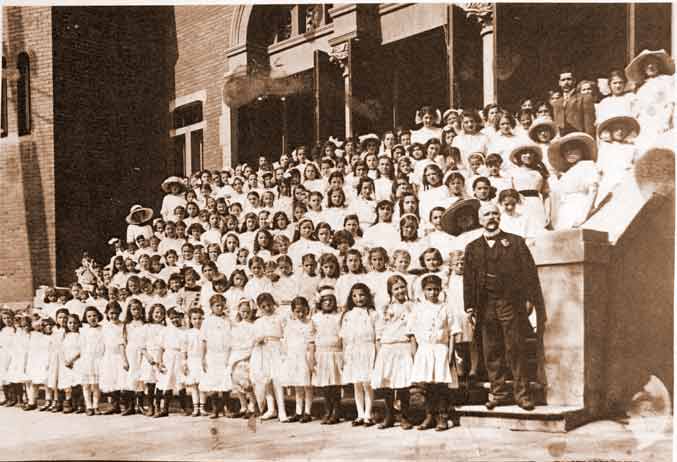 In Toronto he established himself in the wholesale jewelry business. He was married in 1873. His wife died in 1913. Twenty-seven years ago, Mr. Scheuer became the first president of the Federation of Jewish Philanthropies of Toronto, seeing the need for unification and co-operation between a number of previously independent Jewish charitable and welfare groups.
Opened First Jewish School
In Hamilton Mr. Scheuer opened the first Jewish religious school in Ontario. He was instrumental in building the Hughson Street synagogue, the first reformed synagogue in Canada using English prayers instead of Hebrew, and was president of the congregation from 1873 to 1886.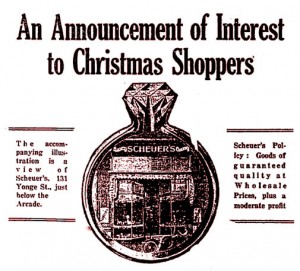 In Toronto he was treasurer of the fund for building Holy Blossom synagogue and in 1892 founded the first Jewish benevolent society in Toronto. He was a past president of the Toronto branch of the Anglo-Jewish association of London, England. He was a member of the board of trade for more than half a century and in 1902 was appointed a justice of the peace.
During the 57 years that Mr. Scheuer was a member of Holy Blossom he served in every capacity in the synagogue.
Mr. Scheuer often told his friends that he had a motto hanging above his bed which read, "Live as in thy last hour thou wouldst have lived."
"I have made kindliness the ideal of my life, looking on all men as children of God regardless of race, nationality or creed," he once said.
Funeral services will be held Sunday at 2:30 p.m. in Holy Blossom temple. Rabbi Maurice N. Eisendrath of Holy Blossom congregation, who is on leave of absence will officiate. Interment will be in Holy Blossom cemetery. ♦