Lorne Henderson, who represented the former Lambton riding in the Ontario Legislature for 23 years and served in cabinet for seven of those years, was a grass-roots politician who knew an astonishing number of his constituents by their first names.
Raised on a farm in Enniskillen Township in southwestern Ontario, he was first elected to the municipal council in 1946. Although initially an unpolished public speaker with only a grade eight education, he managed to parlay his people skills and natural political instincts into a 56-year-long political career during which he worked as a reeve, warden, district returning officer, tax assessor and Tory MPP from 1963 to 1985. He held agriculture, government services and other cabinet portfolios under former Premier Bill Davis, who sometimes sent him as an emissary to northern and rural communities to do what he did best: listen to the people.
Lorne Charles Henderson, farmer and 23-year member of the Ontario Legislature; born Enniskillen Township, Ont., Oct. 31, 1920; died Petrolia, Ont., Feb. 7, 2002. 
Among other achievements, he is credited with chairing an influential committee on farmland drainage in the 1970s, and with crusading to save the Charlotte Eleanor Englehart Hospital in Petrolia, Ont. from provincial cutbacks in the 1990s. Active on the board of that hospital through his retirement, he was pronounced dead there on Feb. 7 after apparently dying in bed at his home in nearby Oil Springs. He was 81.
Lorne Henderson was a big man, standing six foot one and weighing at least 270 pounds; his shoe size was 13-1/2. But with his habitual warm greeting and outstretched hand, he was rarely intimidating, except perhaps when lobbying on behalf of constituents or for causes he believed in. (A Globe reporter once defined his style at such moments as "vintage Lorno: bellow and shake until he gets his way and damn the consequences.") For most of his years in Parliament, he held court on weekends at his farmhouse to a steady stream of visitors, often 50 or 60 a day. He would listen to each, take notes, and promise to do what he could.
"He never lost the common touch," said his lifelong friend, Robert Bailey. "Sometimes people lose it when they get away from their original surroundings, but he never lost it. He was pretty well grounded. He had a real basic feel for the riding and a real good sense of who he was."
"He wasn't high-faluting, he wasn't domineering in any way, he was just an average person with a good sense of humour," said retired MPP Leo Bernier, his former colleague in the Davis cabinet. "He just loved people and he loved this province."
Born in 1920 on what had been his grandfather's farm, Henderson helped his family struggle through the Depression; he lost his mother when he was 21. "She took a cerebral hemorrhage the day Pearl Harbour was bombed, thinking that the Allies had lost the war, and she never recovered," said his daughter, Shirley Durance. "It always gave Dad a great allegiance to our Armed Forces and our veterans. It also instilled in us a wonderful respect for our mother because he had such respect for his mother."
As a youth, he worked briefly with loggers in the bush, as a carpenter in Sarnia, and locally with his horse as a road grader for $1.80 per day, man and beast. Drafted into the army, he was stationed in England late in the war. Afterwards he returned to the farm and launched his municipal career on a political platform of better roads. He served as councillor for 11 years, reeve for five years, and county warden for the maximum one-year term.
"He believed that the day after an election, you have to start electioneering for the next election," said his son, David Henderson, a famer in Oil Springs and construction manager for Dow Chemical in Sarnia. "He said, 'You've got to go out and see the people.' He was electioneering every day."
Despite their off-site professional lives, father and son worked together to keep up the family farm, which changed its focus over the years from livestock to cash crops such as soya beans, wheat and corn. To the premier and others, Lorne Henderson's farming background made him ideally suited as an agricultural minister. "He fitted into that portfolio perfectly because he had a sensitivity to farming that was second to none," Bernier said. "Be it corn, be it cattle, be it pigs, whatever it was, he had some comments about it and he had some insight into it."
Some assert, however, that his work on farm drainage produced more good for the province. "As a result of that report, a lot of land was drained," said John Phair, an agricultural writer based in Petrolia. "It made a great improvement to what had been a lot of mediocre land; they made a lot of good farms out of it. I think that was his greatest contribution to agriculture."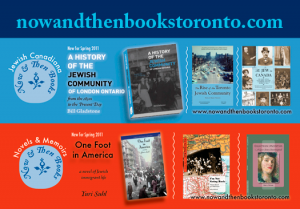 Living almost beneath the shadows of the world's first oil derricks in Ontario's historic oil patch, Henderson was a former director of the Petrolia Discovery, a museum that tells the story of the local oil boom that began about 1850. Since retiring from Parliament in 1985, he also served as a director at Union Gas, and took positions on the Lambton Housing Authority, the Lambton County Economic Development Commission and other organizations. He was a member in good standing of the Royal Canadian Legion, the St. Andrew's Society, the Leopold Masonic Lodge, the Shrine Club, the Mocha Temple, the Oddfellows and other lodges and service clubs.
In his later years he kept up with all the local weekly papers; attended many 50th wedding anniversary and 90th birthday parties; went to funerals and made funeral visitations; and held court almost daily in the Tim Horton's donut shop in Petrolia — "to hear the local news," his son said. He was there the day before he died.
"He was always very neighbourhood oriented," said his daughter. "It was the local farm boys — the sons of the men that he went to public school with — who carried him to his final resting place. That was his wish."
He leaves his wife, Reta, children Shirley and Bruce Durance of Alvinston, David and Kathy Henderson of Oil Springs, and Marian and Jim Redford of Chatham; and a brother Archie Henderson and sister Marian Patterson, both of Petrolia. ♦
© 2002