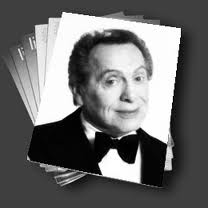 Jackie Mason, who performs his one-man Broadway show in Toronto on Monday Oct. 7, 1996, says he was ordained as a rabbi but was laughed out of his first synagogue in Weldon, North Carolina, in the 1950s.
"As far back as you can go, they were all rabbis in my family," the celebrated stand-up comic said recently by phone from his home in New York, explaining that his father, three brothers and many ancestors were all rabbis. "The furniture, the cats, the dogs, the horses … once you were in my family, you had to become a rabbi whether you liked it or not."
The 62-year-old Mason, who was born Jacob Maza in Sheboygan, Wisconsin, quit the rabbinate after one too many congregants told him he should be telling jokes instead of giving sermons. He followed their advice and took his show on the road.
Today, the loose-lipped laughmonger commands top dollar on Broadway, where he has mounted several successful long-running shows over the past decade. Next month he is scheduled to give his fourth royal command performance for Queen Elizabeth at Buckingham Palace in London. "The Queen is obviously in love with me," he quips. "She can't live without me."
The show that Mason is bringing here is called Jackie Mason: Politically Incorrect. In it, he supposedly pokes fun at everything from sexual harassment to racism to the Clinton White House.
"This is an all-new show," he says. "I make it a religion or ritual never to repeat jokes from other shows. It's offensive to tell people the same jokes that they paid for on a previous occasion. For me, it's a religious taboo more important than Yom Kippur: not to eat on Yom Kippur, and not to tell yesterday's jokes."
Styling himself as an enemy of hypocrisy, sham and social pretension, Mason says he avoids "aimless, pointless" insults that belittle for no purpose. "I insult what I think are the nonsense and the lies that people go for. People tell their children not to lie while they lie in business every day. People tell their children not to cheat while they commit adultery every day….
"Everybody's so busy social-climbing, they make fools of themselves. That's why people buy a boat they can't use, just to show it off, and that's why they buy a house with 300 rooms. There's a new trend in exercise machines. Everyone has one but nobody uses it. All they use it for is to hang clothes on.
"And lots of people are buying saunas. Where did you here of a Jew that wants to sweat? They spend a fortune buying an air-conditioner, and then 10 minutes later they buy a sauna."
Mason admits he's been called a bigot more than once and says there are certain subjects, including racial discrimination and segregation, that are for him untouchable in these politically correct times. "People are guilt-ridden about the crimes that they've committed against minorities in the past, and so they're hypersensitive."
The former Borscht Belt legend, whose voice carries a Yiddish undertone, likes to satirize Jews in particular, but he's also a staunch supporter of Israel and the Jewish world. During the Persian Gulf War, he cancelled performances of his Broadway show so he could fly immediately to Israel. He's visited Israel at other times as well.
"I feel a great concern and compassion with what the Jews are going through in Israel," he says. "I lost half my family in the Holocaust and I have many friends in Israel. When a war breaks out, I find I can't sit still in New York."
Jackie Mason: Politically Incorrect, at the Pantages Theatre, 244 Victoria St., Toronto. ♦
MASON STANDS AND DELIVERS ONE LAST TIME
En route to Broadway, Jackie Mason road-tested his new one-man show "The Ultimate Jew" on a Toronto audience last week, delivering a fresh dyspeptic rant that proved just as funny as any of the seven previous hit shows that the consummate stand-up comedian has created since reinvigorating his career with "The World According to Me" in 1984.
Consisting of all-new material (at least that was the promise), "The Ultimate Jew" showed that Mason, at 76, has lost none of his comic timing, sensibility, antic delivery or political incorrectness.
A few token jokes about health care and the favourable exchange rates were Mason's acknowledgement that he was in Canada. "Now I have more respect for you because you're two cents above us on the dollar," he said. As always, ethnic jokes against "shvartzes," Muslims, Frenchmen and especially the Jews were a staple of his biting wit; as usual, the audience ate it up. Politicians (including Jean Chretien, whose surname he pronounced as "Kvetchin'") also made convenient targets.
Riffing off recent headlines, Mason lambasted Al Gore's recent win of the Nobel peace prize, observing that Gore has no scientific background to make him an expert on global warming. "All of a sudden he gets a peace prize in something he knows nothing about . . . he's a phony lying bastard." Expanding on his criticism with a few more choice adjectives ("low life, fake, idiot, hypocrite"), he then threw in a disclaimer: "But I'm not here to discuss politics — I don't like to get personal."
Turning to Democratic presidential hopefuls Barack Obama and Hillary Clinton, the former Borscht-belt legend observed that Obama had no qualification for the presidency other than being black and an unblemished, albeit undistinguished, record in the Senate. A few cracks about Hillary's turn-around in support for the Iraq war led into an extended monologue on former President Bill Clinton — "the oral sex president." Funny as it is, this stuff can hardly be considered new.
"Are there any French people here?" the comic asked, adding, "Good — so we can tell the truth." Then came a hilarious anti-French diatribe that was probably conceived back in the days when Americans were boycotting Perrier and French fries. The French never bathe — they export their water in bottles instead. The French invented perfume — that's because they stink. "The French navy have glass bottom boats so they can see their air force."
As to French nouvelle cuisine: "You know what that means? No food. I once ordered a steak in a French restaurant and I couldn't find it. I looked around my plate and it was under a mushroom."
More au courant, perhaps, were Mason's swipes at China, whose shoddy exports, including toothpaste, tires and bicycle handlebars, sometimes prove deadly. "China doesn't have to declare war on anybody. They just send them their products."
Turning to the fertile field of romance, Mason ridiculed the notion that a woman could truly prefer a man with a sense of humour over one that was handsome. "Why did Brad Pitt never lose a girl to Woody Allen?" he asked. "Do you think George Clooney is worried that Danny DeVito is going to show up" and steal his girl?
He also focused on the bathroom habits of elderly men who need "a week and a half" to urinate, the self-deceptions of dieters who wrongly believe they gain weight despite "eating nothing," and the drug Viagra which is taken by millions of men although none will ever admit it. As expected, he also skewered the ridiculous social pretensions of his own people in a way that had the heavily Jewish crowd roaring with recognition and delight.
Mason has declared that "The Ultimate Jew" will be his final show. But with a shelf life like his, he might easily be able to fill up the Sony Centre again in another few years.
© 1996, 2007