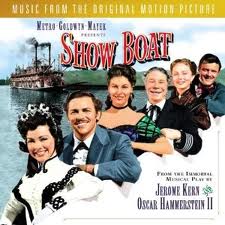 Entertainment mogul Garth Drabinsky has filed a legal notice of claim against the Ontario government after learning that the provincial Anti-Racism Secretariat allegedly funnelled $200,000 to various groups that were part of an organized campaign to stop the musical Show Boat from opening at the North York Performing Arts Centre in October 1993.
"They have 60 days to respond, and then I file my statement of claim," said Drabinsky, a former lawyer and current CEO of Live Entertainment (Livent) Inc. of Toronto.
The potential legal battle is just the latest dramatic episode in the life of the phenomenally successful entrepreneur, who recounted several such episodes in a talk entitled "My Life From Movies to Musicals" at the Beth Sholom Synagogue. As a mild irony, the sanctuary was not filled for Drabinsky, who has filled multitudes of theatres since the early 1980s, when he first began to expand the Cineplex chain. Those in attendance heard him read excerpts from Closer To The Sun, a forthcoming autobiography which McClelland and Stewart has scheduled for publication next February.
In typical combative style, Drabinsky announced the book in 1988 after hearing that an unauthorized biography was in the works. Conceived of in a moment, the book has been a serious on-again, off-again project of Drabinsky's ever since, delayed by the same startling setbacks, reversals and uncertainties that have characterized its subject's career in recent years.
Of his debilitating bout with polio that put him into hospital in 1953 and left him with a semi-paralyzed left leg, Drabinsky said, "It galvanized my spirit and sense of determination." A year before his bar-mitzvah at Beth Sholom, he persuaded Rabbis Mendel Kirshenblatt and David Monson to let him read the Torah at study services, an honor generally reserved for older boys.
Drabinsky also recalled that as a grade 9 freshman at North Toronto Collegiate, he stepped into a grade 13 theatre class and was mesmerized by a performance of Moliere's The Imaginary Invalid. "It was a moment of genuine epiphany. I loved it at once," he said, pinpointing this as the genesis of his lifelong intoxication with the theatre, the "chameleonlike pretense, the ability to lose one's self in story…."
His first experience with Broadway was in 1978. He was the producer of A Broadway Musical, a flop that closed after opening night. Nonetheless, he was heartened by a friend's recognition that few Canadians would have dared something so large and grand, and risk failure of such heroic proportions. The following year marked the beginning of his partnership with Nat Taylor and construction of the first Cineplex theatres; Drabinsky recalls it also as the year he turned down opportunities to invest in two needy cinematic projects — Rambo and Porky's, films which spawned sequels that cumulatively grossed about $1.1 billion at the box office.
In 1986, Cineplex faced foreclosure because, Drabinsky explained, Famous Players and Canadian Odeon were monopolizing most of the best Hollywood films. Not only did this latter-day David vanquish his Goliath-like adversaries in court with anti-combines law, he flattened Famous Players again by finding a chink in its corporate armor. Famous Players was negotiating a minor contractual dispute with the landlady of the Imperial Six, its multi-screen complex on Yonge Street. Drabinsky flew to the landlady's hometown on Lake Michigan and returned with a rental deed to half of the Imperial Six. By morning, Cineplex had subdivided the property with a fence.
"Black Friday" is how Drabinsky refers to the day in September 1989 when his adversaries forced him to resign from Cineplex. He went on to attain even greater heights in live theatre: Livent's production of "Kiss of the Spider Woman" won multiple Tony awards last year in New York. Events subsequent to his departure from Cineplex constitute anything but an undramatic denouement. Indeed, some of the greatest battles of his career have arisen since he gained the helm of Livent and steered his critically acclaimed (and unexpected controversial) production of Show Boat into the North York Performing Arts Centre.
Long before the show opened, highly vocal protesters called it racist, seemingly indifferent to its status as a popular American classic. According to Drabinsky, the demonstrators presented a threat to artistic expression that parallels the restrictions on artistic freedoms of 1930s Germany. "So many of the public sat back silently, like bumps on a log," he said, in a tone of righteous indignation. "The leadership of this country is pathetic. . . . We were unfortunately subjected to a silence during the whole process. And some of the worst offenders who perpetuated this silence were the Jews of Toronto."
Drabinsky said he found it particularly galling that one Rosh Ha-Shanah, he heard that a reform rabbi in Toronto had publicly censured him for producing Show Boat — "a musical that has gone on to break box office records on Broadway. For this I was condemned by a rabbi from the pulpit. I will never forget this."
However, he evinced an entirely different sentiment for Rabbis Kirshenblatt and Monson of Beth Sholom, who sat nearby. "It's a rare opportunity to stand on the same pulpit 32 years after your bar-mitzvah and still see the two rabbis who were responsible for guiding your life," he said, to warm applause.
Drabinsky, as Rabbi Monson said in a glowing introduction, "is one of our boys who reached the top." Those present heard many telling insights into the character of a man who, in the course of a big and dramatic career, has revitalized many aspects of the entertainment industry and made hundreds of millions of dollars, but has not strayed far from his origins and this conservative congregation on Eglinton Avenue West. ♦
© 1993