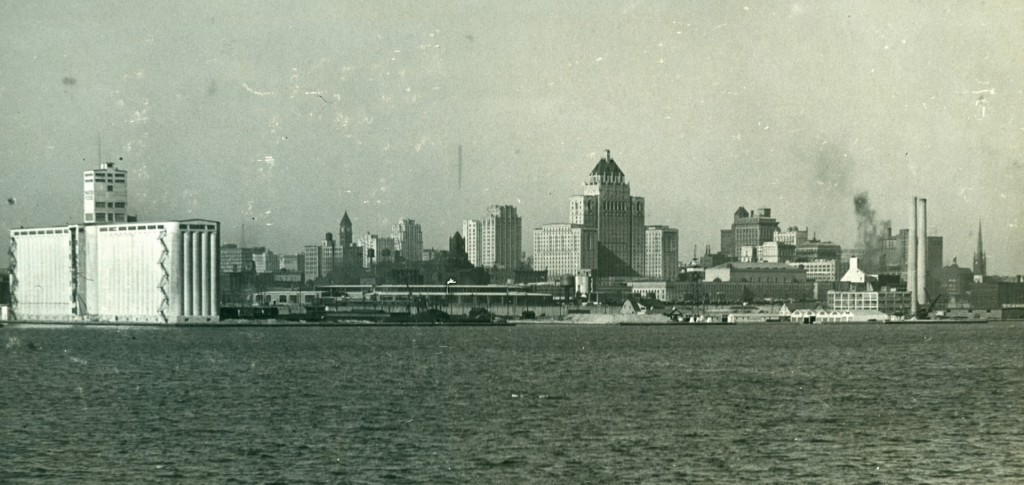 Ambitious in scope and masterful in execution, Allan Levine's panoramic portrait of our city from its beginnings to the present is sweeping and opinionated, judicious and clever, insightful and gossipy all at once.
This is no dry academic survey but a lively, popular-style "biography" in the mode of Peter Ackroyd's London (2000) and other recent popular histories of New York, Paris and other cities. Told in chronological order, the story features a cast of hundreds, if not thousands, and a strong sense of movement and theme.
The tale opens with the usual suspects — Etienne Brule, Governor Simcoe, William Lyon McKenzie and other icons of the city's infancy and adolescence — who are measured against a series of probing questions and insights. Was Brule really the first European to arrive here? Wouldn't the city have become more interesting if, instead of Simcoe's imposed gridiron layout, the streets followed the natural topography of rivers and ravines?
Chapter Four, "Orange and Green," describes the endemic Orangeism of the predominantly WASP town and the ferocious Protestant-Catholic clashes that became frequent after a wave of Irish Catholics came here after 1847. At the same time the city was absorbing a wave of black refugees, fleeing slavery in the United States in the pre-Civil War era. (As Levine notes, it hadn't been so many decades earlier that slavery was tolerated here.)
These are the first thematic strands in a recurrent discussion of Toronto's multicultural fabric. Throughout the 19th century and well into the 20th, Levine observes, religious and class prejudice was an ugly but uncontested fact of life here. With his roving and penetrating historian's eye, he also chronicles the rise of the industrial city and the automobile age, the stranglehold of the Sunday blue laws, the birth of Eaton's and Simpsons and other commercial colossi, and the 1872 printers' strike and later clashes highlighting the strengthening labour movement.
Goldwin Smith, the "Sage of the Grange," was Toronto's most renowned literary figure and a notorious anti-Semite. Levine, author of a dozen previous books including a biography of Prime Minister Mackenzie King, noted that Smith once told King that the Jews "were poison in the veins of the community." King, under whose watch the prohibitive "None Is Too Many" policy against Jewish immigration came into effect, held similar prejudices.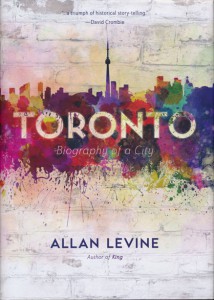 "No member of Toronto's high society (nor much of the rest of the city, for that matter) would have been troubled by such racist sentiments," Levine writes. "Anti-Semitism was too entrenched in nineteenth-century Canada — and continued to be so until well after the Second World War — for anyone to challenge or question Smith's opinions about Jews." But as Levine notes, there was also an enduring philo-Semitism here too, a prevailing counterbalancing attitude of tolerance that helped to usher in a new vision of Toronto as a cosmopolitan and multicultural haven.
As a historian, Levine crosses the proverbial rubicon with the chapter titled "The Ward," which chronicles how Jewish, Italian, Chinese and other ethnic immigrants changed the face of Toronto; it begins with a sketch of the life of J. B. Salsberg. The importance he gives to the city's all-but-vanished Ward neighbourhood is both unprecedented and welcome. Long overlooked, this fascinating downtown district was a landing ground for tens of thousands of new Canadians in the pre-WWI era, and was so densely packed with immigrants that it was often called "Toronto's foreign quarter." From these mean streets came the new blood that would challenge and transform the Canadian establishment and Rosedale's dominance over the city's commercial life.
In subsequent chapters Levine continues to spotlight a parade of Jewish Torontonians — Nathan Phillips, Wayne and Shuster, Paul Godfrey, Sam Sniderman, Mel Lastman, Heather Reisman, the Reichmanns, Ed and David Mirvish — who made major contributions in diverse spheres. Italians, Blacks, Asians and a few other select minorities are also highlighted, albeit to a lesser extent. As Levine correctly observes, Jewish Torontonians, although always a small minority, have played an enormous role in making notable achievements, gaining prominence and influence, and shaping the city.
Levine excels at integrating large amounts of complex information into a flowing and satisfying narrative. Although he covers an incredible amount of ground, his pen never seems to grow tired or dull — not even when he is marshalling evidence to show how Hogtown the Good was considered dull as dishwater for decades. (Ernest Hemingway thought the city was stuffy and boring; Emma Goldman thought it was deadly dull "because it's church-ridden — Toronto people are smug and don't think for themselves.")
Although based in Winnipeg, Levine shows how well he understands the city, which became Canada's most populous metropolis after the Montreal exodus of the late 1970s and 1980s. He covers the media, hockey, business, the arts, and much more. If there's a flaw in his social history, it's that he pays too much attention to the movers and shakers and not enough to the lower classes, the low-paid workers and the nameless throngs who inhabit the sprawling 'burbs.
The lurid tales of excessive drinking and cursing from the 19th century, like the class struggles and snobbish arrogance of the business elites, help us understand the city that was. Occasionally we are given instances of Toronto's restrictive morals, as when an 18-year-old white girl was charged in 1939 for being "incorrigible" because she was living with a Chinese waiter; her infant was taken from her and became a ward of the state. More such stories would have been welcome, even if it meant cropping the hagiographic bios of, for instance, Peter C. Newman and other celebrated writers and moguls. (When writing about the Toronto "establishment," Levine's writing style seems to become particularly Newmanesque.)
Levine's discussion of the Sewell-Crombie era, characterized by a "clash of visions" over development, bristles with insight. He is equally savvy about Mel Lastman, Dennis Miller and even June Rowlands, who is perhaps best remembered for banishing the Barenaked Ladies from Nathan Phillips Square. And his coverage of the Rob Ford mayoralty is pure confection, like the candy figures atop a wedding cake. His summation of the Ford years (ending before Ford's dramatic withdrawal from his reelection campaign for health reasons) is simply superb.
"Throughout this poor excuse for a sordid reality TV show, Ford, backed by his brother and lone ally, councillor Doug Ford, steadfastly refused to resign. Each day in November 2013 brought yet another heartfelt apology from the mayor, blaming the 'tremendous, tremendous stress' he was under, which he admitted was 'largely of my own making,' but always framed in a narcissistic construct that portrayed him as a champion of the people and the only bulwark against taxpayer abuse."
Let's face it: for a writer like Levine, a mayor like Ford is a gift from heaven. And, for all of us who love Toronto, so is this book. Toronto: Biography of a City is a timely, vibrant history of our modern megacity as it comes of age — bursting at the seams even as it confronts the numerous problems (traffic congestion, homelessness, urban sprawl) that loom as never before. ♦
View of Toronto's waterfront from 1929 (top) and 1901 (below).